SNP URGE FOR APD DEVOLUTION AS HIKE HITS SCOTLAND
On the day that an eight per cent hike in Air Passenger Duty is to be introduced, the SNP has reiterated calls for Scotland to be treated on par with Northern Ireland to encourage investment for the aviation sector.
Despite APD powers already being devolved to Northern Ireland which, last November, benefitted from a cut by the Treasury, the UK Government refused similar demands set out in the Scotland Bill.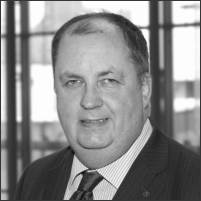 SNP MSP for Edinburgh Western Colin Keir said:
"We must do everything we can to promote investment in Scotland and encourage more direct flights to European and worldwide destinations.
"This air raid by the chancellor is hitting Scotland hard – an eight per cent rise is a real kick in the teeth for Scottish passengers and businesses.
"Our call in the Scotland Bill for this power to be devolved has fallen on deaf ears. We need parity with Northern Ireland and, as it was recommended from the Calman Commission, it should also be devolved to Holyrood.
"As this rise comes into force, it simply highlights why this power should be devolved. The Tory-Lib Dem coalition continues to take the wrong decisions for Scotland.
"While APD rates in the UK are now amongst the highest in the world, many Governments across Europe have reduced or removed APD completely.
"And Ryanair's decision to pull routes highlights the repercussions of setting high APD rates."
SNP Westminster Transport spokesperson Angus MacNeil MP said:
"It is unacceptable that the Treasury has ignored warnings from airport operators and decided to go ahead with this hike that will hit passengers and services.
"The Chancellor ignored evidence that soaring APD levels are having a damaging impact on the sector and wider economy.
"But it is not too late for Westminster to devolve APD, as it has to Northern Ireland. It is time for the Prime Minister to spell out what he meant when he said more powers for Scotland beyond the current Scotland Bill were 'on the table'.
"Devolution of APD was one of the Calman Commission's recommendations so people will be asking why it cannot be devolved now?
"Scotland needs the powers to take decisions that will best serve our interests. This does not extend to hiking APD.
"We would use this power to incentivise airlines to provide new direct international routes, providing Scotland's passengers with enhanced options as they go about their business more freely and more
effectively.
"It would also provide a substantial boost to the Scottish economy and create jobs.
"This increase will seriously harm our aviation sector, which is why we need action on this now – the longer the delay, the harder the impact on Scotland."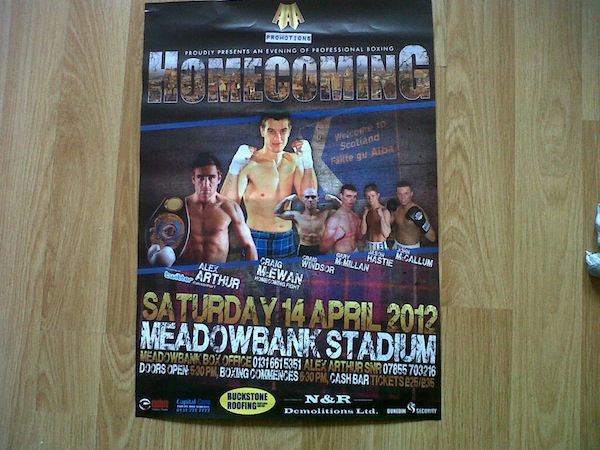 by Barry Dickson
I interviewed Craig McEwan about a number of things including his boxing career in America and his upcoming Homecoming bout here in Edinburgh at Meadowbank Sports Centre on 14 April 2012.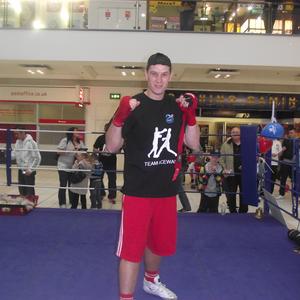 The first thing that struck me about Craig is how down to earth and humble he is, despite his great success in America including living in Hollywood. He is incredibly level-headed, and has a great fondness for his hometown and, indeed, the area he was brought up in.
Craig has been boxing for many years. He won Commonwealth Bronze in 2002  and has represented his country at both junior and senior level. He is promoted by Oscar De La Hoya's Golden Boy Promotions and has been trained by the great Freddie Roach. He is very excited at the prospect of fighting on homesoil for the first time in his professional career and is dreaming of a World title fight at Easter Road Stadium.
I also talked with with Rab McEwan (Craig's father) and Gary Young, another Edinburgh Boxer.
Rab is very passionate about the sport. He runs the Clovenstone Amateur Boxing Club at Clovenstone Community Centre. If anyone wishes to join then all they need to do is go along or contact Rab on 0131 453 4561.
This was an interview that I enjoyed doing and Craig was a total delight to talk with.
Barry Dickson is studying HNC Radio Broadcasting at Telford College Edinburgh.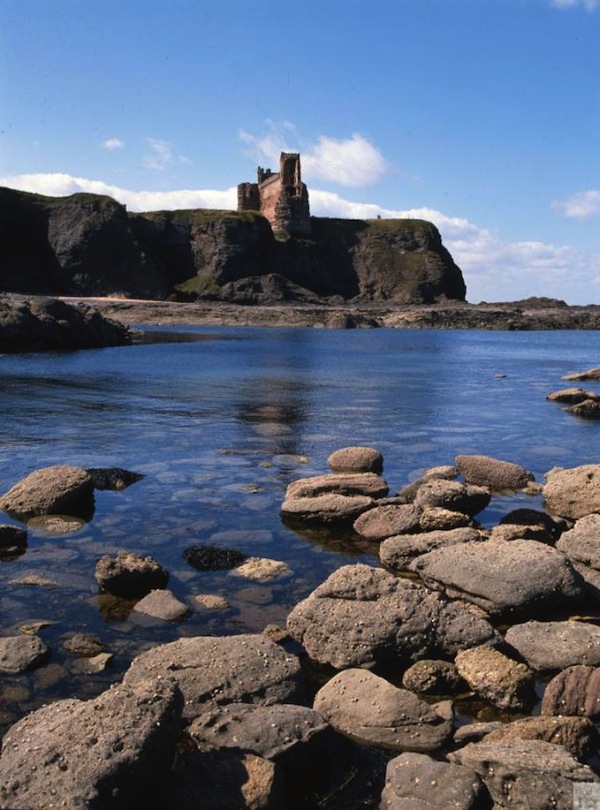 Now that Spring is here, Historic Scotland's 25 seasonal sites are preparing to open their doors to welcome visitors.
On Sunday 1 April, 2012, sites which will be opening for visitors to Edinburgh and the Lothians include Tantallon Castle, Crichton Castle, Blackness Castle and Seton Collegiate Church.
Visitors looking for inspiration can visit a special web page www.dosomethinggreat.co.uk and insert their postcode to find out about exciting properties in their area.
Fiona Hyslop, Cabinet Secretary for Culture and External Affairs said: "Spring is a wonderful time to enjoy all that Scotland has to offer, from castles to cathedrals, cairns to standing stones. Scotland's finest heritage attractions make for a great family day out with an opportunity to explore Scotland's history and heritage.
"This is the Year of Creative Scotland 2012 and I am looking forward to many exciting events to celebrate our amazing history and heritage."
Stephen Duncan, Historic Scotland's Director of Commercial and Tourism said:
"Now that the Easter holidays are almost upon us, it's the perfect time to get children away from their x boxes, make them use their imagination and have fun at one of our fantastic sites as well as learn about Scotland's fascinating history and heritage.
"Historic Scotland membership is a great way for families to enjoy great days for less than £7:00 a month. Membership also enables free admission to all of Historic Scotland's 78 paid-entry visitor attractions throughout the country, as well as free entry to a host of special events taking place at them throughout the year, from jousting at Linlithgow Palace to medieval mayhem at Caerlaverock Castle."
For more information, please visit the Historic Scotland website.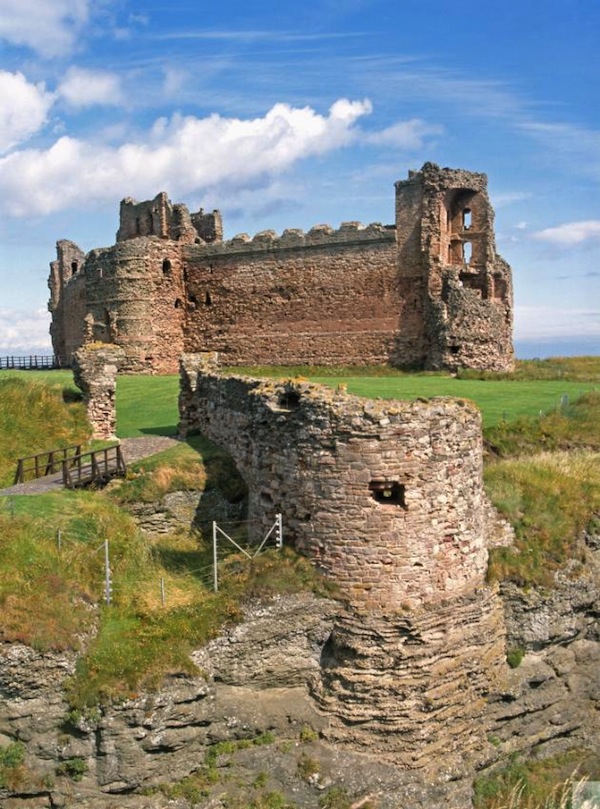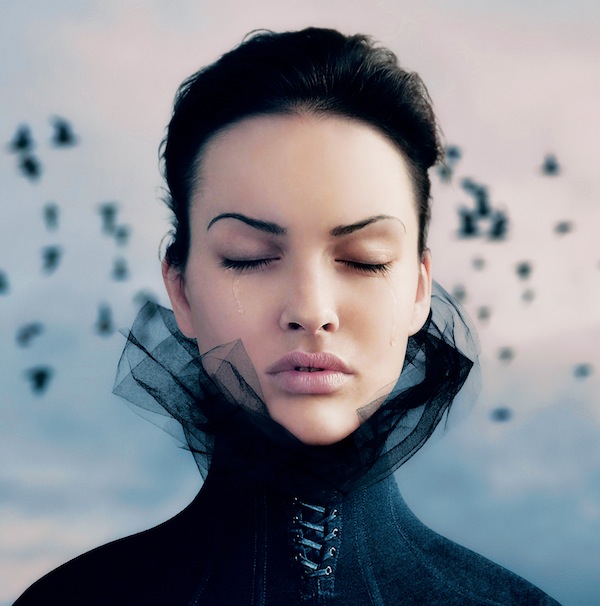 IN DEMAND TOSCA PRODUCTION RETURNS TO SCOTTISH STAGE
One of Scottish Opera's most popular productions, Puccini's Tosca, returns to the Scottish stage this Spring.
The internationally celebrated production was first seen in 1980 and has since been enjoyed by audiences around the world, having been "borrowed" by opera houses as far afield as America, New Zealand and Spain.
Originally directed by master storyteller Anthony Besch, Tosca will be revived by Jonathan Cocker. In the early stages of his career Cocker worked with Besch, who he regards as a great influence.
Updated from the Napoleonic times in which it was first set by Puccini to the shadows of Mussolini's brutal regime in 1940s Rome, the production was intricately researched and is striking in its faithful reproduction of Roman landmarks.
Tosca will be conducted by Scottish Opera's Music Director Francesco Corti.
Francesco Corti said, 'Tosca is pure Puccini. The score goes from tenderness to huge tension – it is big and dramatic with so much passion and absolutely drives the action on stage. Part of the reason Tosca is so real is that Puccini did not have to imagine where the opera takes place – in the church, the jail, Scarpia's office – he already could see them before his eyes and wrote the music very much to make the most of them. It is little wonder it is still so popular.'
Critically acclaimed for the title role in Opera North's 2009 production, Susannah Glanville portrays tragic opera diva Tosca, with Spanish tenor José Ferrero as noble artist and lover Cavaradossi and Robert Poulton as the scheming Chief of Police Baron Scarpia. Scottish Opera regulars Paul Carey Jones and David Morrison and Emerging Artists Ross McInroy and Marie Claire Breen complete the cast along with a chorus of 41 and other characters including the King and Queen of Italy, a Cardinal and Mussolini himself.
The Company will also present Tosca Unwrapped, an hour long, free introduction to both Tosca and opera. Presented on an alternative night to performances, Unwrapped gives new audiences and interested opera attendees a fascinating chance to get a glimpse behind the scenes, with singers and The Orchestra of Scottish Opera.
Tosca is sung in Italian with English supertitles. Running time is approximately 2 hours 45 minutes.
Performance Dates
Festival Theatre Edinburgh
Wed 23, Fri 25 & Thu 31 May & Sat 2 June+, 7.15pm Sun 27 May 4pm*
Tosca Unwrapped Thu 24 May 6pm
*Pre-show talk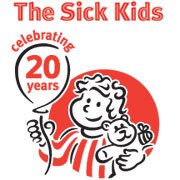 All you 'Ladies Who Lunch'…Here is a date for your diaries, and it is for a great cause.
What's better than a good natter with 'the girls' over a spot of lunch? Great chat, great friends, great food and the opportunity to raise money for a fantastic cause at the same time, that's what.
The red carpet is being rolled out for the glamorous ladies of the East as the Edinburgh Sick Kids Friends Foundation (SKFF) presents an afternoon of fundraising, gossip and merriment.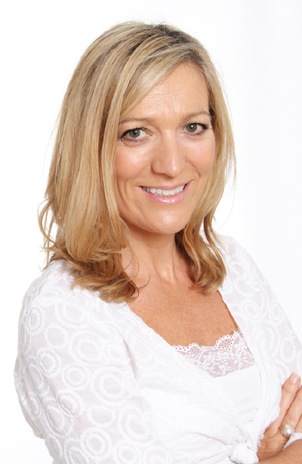 The Ladies Spring Lunch will be hosted by Forth Radio presenter Tonya Macari in the city's Balmoral Hotel on 20 April 2012. Those attending will be greeted with a glass of sparkling Prosecco before enjoying a delicious two course lunch in the hotel's Holyrood suite.
Between courses, guests will also be treated to a fashion show featuring a selection of Edinburgh's finest and most unique designers. Among others, Catherine Aitken, Rowan Joy and the quirky Miss Dixiebelle will showcase both vintage and on-trend fashion accessories that will provide Edinburgh's style-savvy ladies inspiration for their summer wardrobe.
The organisers say:-"Whether you're looking to entertain clients, staff or simply have a girls' day out with your nearest and dearest, the Ladies Spring Lunch will make you feel like an Upper East Side socialite."
Having a child in hospital is every parent's nightmare, so funds raised from this event will go towards helping sick children and their families while they are in hospital.
The Sick Kids Friends Foundation provides state of the art equipment to underpin the hospital's excellent service and reputation, family accommodation so that parents can stay close to their children, and the Drop-In Centre to give families extra support to help them get through the difficult times.
The Ladies Lunch costs £55pp or £550 for a table of ten.
Please join SKFF at the Ladies Spring Lunch 2012 and help make the Sick Kids even better!
Please contact Linda for further details on 0131 668 4949 or linda.cameron@luht.scot.nhs.uk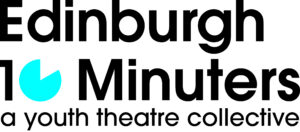 The Edinburgh 10-Minuters project ran for three nights from 22-24 March 2012  at the Counting House on West Nicholson Street. It was a fantastic collaboration of plays, all written, directed and starring young theatre talent which organiser Alex Clark really should be proud of. The performed pieces are below, but when put together they made an enjoyable evening, with the Saturday show selling out. Hopefully this will not be the last time the project is undertaken as it would be brilliant to see more talented individuals on the stage.
Best first-half play: OCCUPIED     Best second-half play: MODERN ART    
Best actors: Tom Chick / Rory Kelly     Best actress: Roz Ford
THE BARBECUE by Andrew Wiles, starring Rik Hart and Marcus O'Shea
First up was a story that was engrossing and fairly bizarre – the characters and the entire situation they were in was, to begin with, baffling, but as the story unfolded both the on-stage personalities really developed and bounced off each other well.
OCCUPIED by Rory Kelly, starring Tom Chick and Emma Nevell
Initially this could easily have been a largely comedic piece but the closing segment cleverly incorporated a deeper meaning. Chick did a great job on the night and the entire set-up was well thought-out and worked wonderfully.
CRUNCH! AND THE WORLD WENT DOWN by Catherine Exposito, starring Maria Kheyfets, Roz Ford, Jonathan Langley, Robyn Macrory-Beaumont, Oliver Giggins
With an interesting stage dynamic and thoughtful plot, Ford was the stand-out performer in this social commentary that may have been more fulfilling if it did not have to abide by the 10-minute time limit but that, of course, had to be the case. The play seemed to want to say more than it actually could.
NHRF by Andrew Simpson, starring Rik Hart, Chris Craig Harvey and Emma Nevell
The 'hairy shadow of the new forgotten underclass'  was a highlight in this piece but the story seemed just a tad underwhelming. It is always good to see characters 'arise from within the audience' which Nevell did successfully before bringing a touch of comedy that was beneficial to the overall play.
STANDARD CLASS by James Beagon, starring Rory Kelly, Marli Siu, Athina Kefalopolou and Nikki Cunningham
Kicking off the second set of plays was this brilliant plot mixed with top performances by all. The final few minutes were really engaging and Kelly's sincere character made the audience connect with all the personalities 'on-board'.
THE THIRD PERSON by Mark Nicholls, starring Jack Robbins, Alexi Phillips, Robyn Macrory-Beaumont and Nikki Cunningham
This play did not seem to gel or flow quite as well as some of the others but it was a humorous jaunt none-the-less.
OH MY GOD by Rhiannon Grist, starring Rory Kelly, Alexander Staniforth and Richard Rimmington
A cleverly comedic piece, this penultimate play was well written and well casted. The dialogue between the two main performers was snappy and expertly delivered throughout.
MODERN ART by James Macrae, starring Roz Ford and Will Kemp
A great way to end the evening. It was intriguing to see the 'relationship' between the two art gallery strangers develop and, although Kemp seemed to speak a tad too fast at times, he complemented Ford's character well with the 'breaking the fourth wall' commentary a fantastic touch.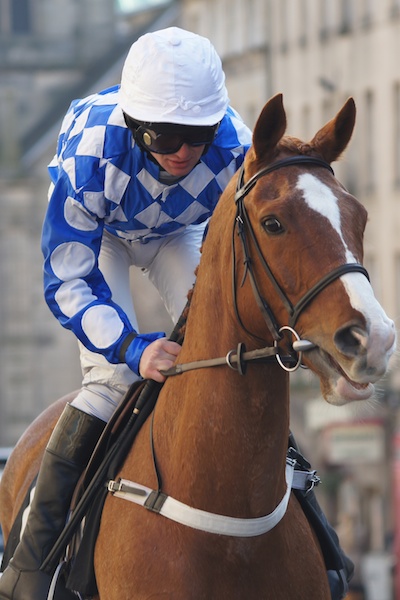 John Carter killers jailed – Portobello High School – Earth Hour – Buses  - Traffic news
Two men who admitted responsibility for the death of a man in Leith have been jailed.
At the High Court in Glasgow yesterday, Paul Banks (48) and Simon Brown (41) were both sentenced to eight years in prison after John Carter died in February 2011.
Local residents in Salamander Court discovered the body of the 44-year-old within an elevator and a major police investigation was launched to determine the circumstances surrounding his death.
Speaking following sentencing, Detective Chief Inspector Sara Buchanan, who led the enquiries said: "Whether their intention was to kill Mr Carter or not, both Paul Banks and Simon Brown were responsible for inflicting serious injury upon him.
"As a result of these injuries, their victim died alone within an elevator and was denied any form of compassion or dignity in his final moments.
"The pair's guilty plea earlier this month spared Mr Carter's family the ordeal of a trial. However, this does not undo the suffering they have experienced as result of this incident.
"I would like to thank Mr Carter's family and friends for all of their assistance during our enquiries and I sincerely hope that today's sentencing gives them the closure they require and allow them to move on with their lives.
"At this time, I'd also like to thank the officers involved in this investigation, who's hard work and professionalism ultimately led to Banks' and Brown's arrest."
***
The City of Edinburgh Council is to pursue Portobello Park Action Group (PPAG) for the costs incurred in their recent legal case against the Council.
Tonight at 8.30p.m. certain key buildings in the city will go dark to recognise Earth Hour.
Iconic landmarks across the city, such as the Scott Monument, the Burns Monument and Edinburgh Castle are taking part in the graphic demonstration of support for people and wildlife threatened by climate change.
The City of Edinburgh Council is encouraging people to take part in Earth Hour and turn off their lights for 60 minutes at 8.30pm tomorrow (31 March). A photo competition has also been set up for individuals, communities and businesses to share their pictures of what they are doing across Edinburgh to reduce the effects of climate change.
Photos can be uploaded to the Council's Earth Hour flickr website and will see the entrants entered into a prize draw, where they can win one of three £50 Scotmid vouchers. The competition runs from until Friday 13 April 2012.
WWF is also encouraging community groups and local organisations to join in the fun by taking part in activities such as star-gazing, torch-lit nature walks, candle-lit suppers or pub-quizzes.
Cllr Jenny Dawe, Leader of Edinburgh Council said: "I am delighted that Edinburgh is marking WWF's Earth Hour. This year promises to be better than ever and will send out a bold visual message that we all must take action to tackle climate change. The Council takes tackling climate change very seriously, recognising that small actions make big differences. I would encourage everyone to play their part and turn off lights to mark this global event."
Dr Richard Dixon, Director of WWF Scotland said: "It is great news the City of Edinburgh Council has given its backing once again to WWF's Earth Hour 2012.  Already it's looking to be another great year with communities up and down the country joining together with others from around the world in a dramatic hour of action on climate change.
"WWF's Earth Hour is a simple way for people to show their support for strong action on climate change. Edinburgh Council's decision to join WWF's Earth Hour highlights their commitment to this issue. We hope lots of individuals, community groups and local organisations feel inspired to take part too."
***
The leaders of all political parties on the council have signed a letter addressed to Keith Brown, the Transport Minister, asking him to reconsider the cuts to the bus operators' grant, according to Damian Henderson writing in The Herald today.
***
Drivers are warned by the BBC that there will be long delays on the Forth Road Bridge this weekend during works to remove an access cradle. And more transport news now. The City Council is being urged to get rid of red traffic lights according to Project Amber Green. This means that nobody will ever see a red light on their way to work. You can read all about the detailed, intricate arrangements on the Project Amber Green website. Do let us know what you think below!
Our photograph today was from a photo call earlier in the week to meet retired racehorse, Franklee, on the Royal Mile. He certainly caused a stir among all the pedestrians! The Royal Mile Handicap will be run at Musselburgh next weekend.

Lothian and Borders Police are appealing for witnesses following a fatal road collision on the M8, West Lothian, in the early hours of this morning.
The collision, which involved a Fiat Stilo and a MAN HGV, happened on the eastbound carriageway of the M8, around one mile east of Harthill about 1am.
There are reports the Fiat Stilo was travelling west on the eastbound carriageway, having joined it at junction 3A, before it collided with the HGV which was heading east.
A 19-year-old man from Bathgate who was driving the car died at the scene, while the 39-year-old lorry driver was not injured.
The eastbound carriageway of the M8 was closed between junction five, Shotts, and junction four, Whitburn, for around five hours while investigations were carried out at the scene. One lane reopened around 6am, with the full carriageway reopened about 8.50am.
Inspector Richard Latto said: "At the moment we are working to establish the circumstances leading up to this collision, and would appeal for anyone who may have been in the area at the time, and who may have seen what happened, to contact police on 0131 311 3131."
Anyone with any information should contact Lothian and Borders Police on 0131 311 3131, or the charity Crimestoppers in confidence and complete anonymity on 0800 555 111.