Race goers heading to Musselburgh's New Year's Day jumps meeting can take advantage of chartered buses which will ferry them from Edinburgh city centre and back.
With reduced public transport and no train services running on January 1, the East Lothian track is encouraging racing fans to use the buses which will leave from Waterloo Place at the east end of Princes Street.
As well as appealing to regular race goers the buses could be popular with tourists visiting Edinburgh for New Year and who are looking to take in a sporting event.
The buses must be booked in advance on the Musselburgh Racecourse website www.musselburgh-racecourse.co.ukand tickets cost £5 for the return trip.
Musselburgh Racecourse commercial manager, Sarah Montgomery, said: "We want to make it as easy as possible for people to get to our New Year's Day meeting and these special buses will drop race goers off at the door and whisk them back to the city centre.
"It removes the hassle about driving and we hope visitors will discover that, as well as Edinburgh's wonderful Hogmanay celebrations, the city also has a first class sporting venue on its doorstep."
Buses will leave from outside the Apex Hotel in Waterloo Place at 11am and return at 3.45pm from Millhill Road outside the racecourse. Tickets must be booked by midnight on Monday December 31.
For more information visit the Musselburgh Racecourse website http://www.musselburgh-racecourse.co.uk/new-years-day.asp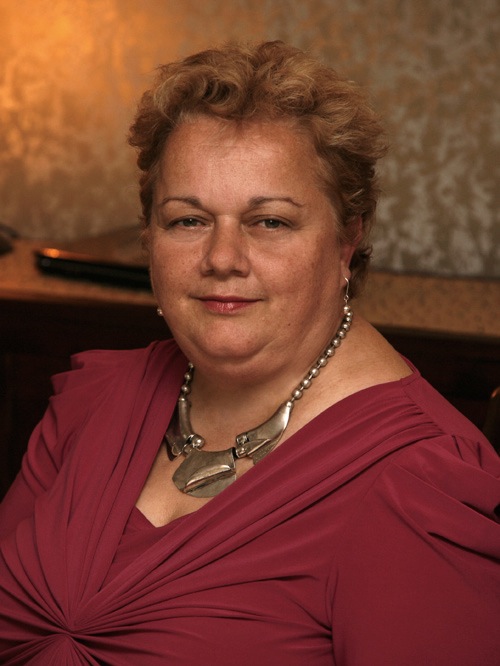 Today's jobs market is a tough one. It has never been more important to stand out from the crowd when seeking a new role.
I work mainly with large blue-chip organisations, helping them recruit senior personnel. But my tips for making sure your CV is picked out apply equally to all career moves – senior, junior or in-between.
There is always a temptation to focus on telling potential employers all about your experience. This can be useful, to an extent, but what they really want to know, is what strengths you have that match those required for the job.
My advice is to write a template CV and adapt the content to highlight your suitability for each different post applied for. The reason this is important is that CVs are usually read by someone looking for key words that match their hiring criteria.
It is worth bearing in mind too, that a CV is only scanned on the first read, so if your key strengths stand out and are easily found, this can increase its chances of further consideration.
Another useful tip is to provide a little bit of information about the company you work for, because the recruiter may not know of them. So, include a line or two about the sector they operate in, how many employees they have and provide a short description of what they do. This helps put your experience and strengths into context.
It is also vital to list your key responsibilities within your current role – in other words, what you were employed to do. Then list what you have achieved within this role. This gives a clear indication of your ability to do the job and where you have exceeded expectations. Repeat this format for your previous roles too.
Keep your CV concise, but not too short, as limiting the volume of content could potentially undersell you. It is a fine line, but a recruiter would rather have a little more information than too little.
After you have written your CV, test it out by giving it to your partner or a friend to read, for an objective and helpful opinion.
In more than 20 years of recruiting, I have never yet met anyone who enjoys writing their CV. But there is no escaping the fact that a good CV is a must, to gain access to a face to face meeting, where you have the opportunity to shine in person – and get the job.
Cath Strachan is managing director of MSK Search (www.msksearch.com), which specialises in executive search and selection across a wide range of sectors, including pharmaceutical, engineering, oil and gas, sales and medical. MSK Search works with companies in the UK, Scandinavia, the US, Africa, Azerbaijan, Dubai and Singapore.
Lothian and Borders Police are appealing for witnesses following two break-ins at supermarkets in the East of Edinburgh.
The first incident happened in the very early hours of Wednesday 26 December 2012 at the Sainsbury's store in the Meadowbank Retail Park.
Those responsible entered the store via the roof before making off with £3,000 worth of cigarettes.
A short time later, at around 3.30am, the Morrisons supermarket in Piersfield Terrace was also entered by its roof. However, on this occasion nothing was stolen.
Police are now investigating whether these incidents are linked and are urging businesses to ensure they have appropriate security measures in place to deter would-be thieves.
Sergeant Laura Brunton said: "In both incidents, the suspects climbed onto the supermarkets' flat roofs and broke in.
"Officers believe that those who carried out these break-ins would have had to be carrying large holdalls for their equipment and to carry the stolen items.
"As such, anyone who remembers seeing anyone with a holdall acting suspiciously around either of these stores on Wednesday morning is asked to contact police immediately.
"We will be engaging with local businesses to offer a range of crime prevention advice and guidance on the steps, which can be taken to protect your premises from criminals.
"A number of measures including anti-climb paint, CCTV and security alarms are readily available and companies are strongly advised to have these installed if not already in place.
"Other simple steps, such as ensuring rooftop areas are not easily accessible and keeping high-value items suitably locked away will help make your premises an unattractive target for criminals.
"Anyone looking for more advice on crime prevention can contact their local policing team or visit the Lothian and Borders Police website at www.lbp.police.uk."
Those with information can contact Lothian and Borders Police on 0131 311 3131, or the charity Crimestoppers in complete anonymity on 0800 555 111.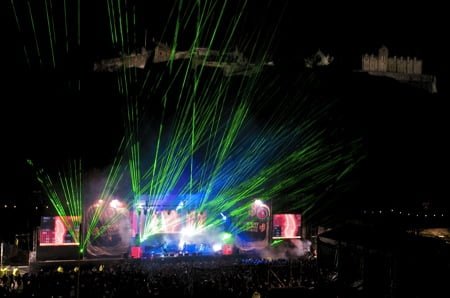 As the big night approaches, organisers of Edinburgh's world famous street party are urging revellers to be warm, to stay safe and to enjoy all that Edinburgh has to offer this Hogmanay.
The City of Edinburgh Council, Lothian and Borders Police, NHS Lothian, G4S Events and the Met Office today offered advice to help revellers bring in the New Year safely.
Councillor Steve Cardownie, Festival and Events Champion, said:-
"To make sure you and your friends have the best possible time seeing in the bells at Edinburgh's Hogmanay Street Party, take some simple steps to look after yourself: dress for the weather, bring your New Year cheer in plastic bottles, and use your common sense. It's also a good idea to heed the advice from police and stewards, who will be working extremely hard on the night to make sure everyone enjoys themselves safely, and to establish a pre-arranged meeting point in the event you become separated from your group. Look after yourself and your friends and help us welcome 2013 in style."
Looking ahead to the weather forecast for Hogmanay, Graeme Forrester, Public Weather Service Advisor for the Met Office, said:
"After a wet and very windy period on Friday and into Saturday, things are currently looking better for the Hogmanay event. There will be a fresh to strong west to North West wind with rain affecting the Edinburgh area on Monday morning clearing away to give generally dry weather with lighter winds over the bells and temperatures staying above freezing at 2 or 3C. As always revellers should dress for the conditions and wrap up warm."
Edinburgh's Hogmanay Street Party organisers are offering a few extra tips for revellers to bear in mind:
Follow the instructions on the Hogmanay Street Party tickets
Dress for the weather
Look after each other and arrange a meeting point
Think about how to get home
Police and stewards are on duty to look after everyone's safety – bags may be searched on entry
Revellers are encouraged not to bring under 16s to Street Party on 31 December.
People under the influence of too much alcohol may be refused entry
No one will get in unless they have an Edinburgh's Hogmanay Street Party ticket
Don't bring glass into the arena
Pay bars and food outlets are located within the Street Party Arena.
The three day extravaganza begins in style with the annual Torchlight Procession on Sunday 30 December.
However, the biggest draw to the programme is undoubtedly Edinburgh's Hogmanay Street Party on Monday 31 December. Now in its 20th year, the world famous Edinburgh's Hogmanay Street Party welcomes 75,000 revellers from around the world to the 'Home of Hogmanay'. With a total of five live music stages featuring headliners The Maccabees, Reverend and the Maker, Admiral Fallow and Shooglenifty.  Throw in one of the world's largest New Year fireworks displays and you have the ultimate Edinburgh's Hogmanay experience.
On the same night, Concert in the Gardens headliners Simple Minds will be having their own party beneath Edinburgh castle and are joined by special guests, The View.  The Concert in the Gardens is opened by local Edinburgh band Bwani Junction.
If you like a bit more birl with the bells, then The Keilidh is the place to be. Dance the night away on the outdoor ceilidh dance floor on Mound Precinct to the very best in traditional music with Hugh McDiarmid's Haircut, Ceilidhdonia and The Brechin City Rollers.
The fun continues on Tuesday 1 January with the Loony Dook, the annual dip in the River Forth at South Queensferry at 1.30pm.  Revellers are also invited to come and join in Your Lucky Day.  Atmospheric theatre, spoken word, unique musical performances and even a lucky tearoom will be hidden in destinations around the city from the Greyfriars Kirk to The City Art Centre, The Roxy Hall to The Hub.  Revellers will be invited to start at Destination 1, the National Museum of Scotland, and to throw a dice to decide their first destination.  They allow the dice to decide their route around the Old Town for the rest of the afternoon.
Lucky participants might join in the dancing at the Highland Ceilidh or the Hogmanay Hoedown, enjoy inspiring music from young Scottish singer-songwriter Rachel Sermanni or shiver at the folk song ghost story Crows Bones.  They might immerse themselves in Duncan Chisholm's Kin, a beautifully crafted journey into the past using music, narrative and film, try The Luck Factor with Professor Richard Wiseman or enjoy a Scottish afternoon tea with a difference in The Lucky Tearoom.  Audiences are expected to visit a number of performance destinations during the afternoon.
Your Lucky Day will culminate at Destination 13 in a spectacular street theatre show by French company Plasticiens Volants who have been commissioned to stage Big Bang, their stunning animation of the history of the world from the present back to that lucky day, around 13 billion years ago, when by current scientific consensus the universe was created.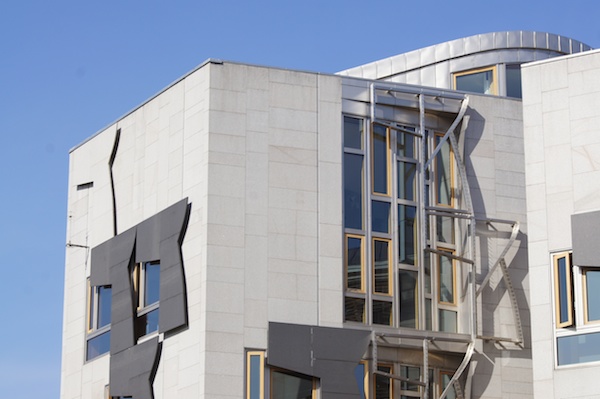 MR Q – A YEAR IN THE LIFE: ROVING REPORTER PUBLISHES EXTRACTS OF HIS MEMOIRS
SCOTTISH PARLIAMENT'S TOP DOG RECALLS THE BEST 'BYTES' OF 2012
When Mr Q set up a Twitter account a little over a year ago, his boss Dennis Robertson MSP had no doubts that his four legged friend's nose for news would be an instant success.
It's not easy always tweeting with paws, but Mr Q has racked-up nearly 500 followers and made new friends along the way.
Now – as a special Christmas treat – the roving reporter is kindly sharing extracts from his memoirs with us. They give a unique insight not only into the work of a guide dog, but also into the work of an MSP.
Commenting, Dennis Robertson – MSP for Aberdeenshire West – said:-"Mr Q may love the attention he gets around Parliament, but he really is an excellent guide dog – the best I've ever worked with.
"He's been a little bit shattered recently – he is after all six-years-old which is a fair age for a working dog. But rest assured, he'll get a good rest over the Christmas holidays.
"As these extracts from his diaries show, Mr Q has a unique insight on life in the Parliament, and I'm sure that when he leaves Parliament, his memoirs will become an instant bestseller."
Mr Q added:-"What a year 2012 has been for the most handsome dog working at Scottish Parliament. I have selected some of my tweets to give you an insight into my busy life guiding my best friend, Dennis Robertson MSP."
January
I've got the old harness back on today – I'm back at work in the Scottish Parliament. But to be honest it is nice to see my pals and get spoilt!
I've had 1000s of paw-mails to get through.
On Monday Dennis and I visited Old Rayne Primary – I could hardly move for attention!
I was in Ballater this morning anticipating cold paws, but was pleased that it was a toasty 8 degrees.
Just back from a fantastic Energy forum. Youngsters presented their view of the Energy industry to high powered audience.
On our way home I was forced to leave the pavement – due to a van being parked on it!
Going to a book launch tomorrow in Deeside: Man, Dog, Stroke, Musings of a Deeside Whippet (Hamish) and His Master (Eric)… looks good, eh?!
If Dennis would remember to put the light on I'd know who's coming into the office.
Exciting day in the Parliament. I listened to the historic Your Scotland Your Referendum speech… Also, I've been busy working on my new signature. I love working for Dennis but independence is good, even for dogs.
February
Would you believe, the other day, on the train down from Stonehaven someone dropped their smart phone, right on my nose. Oooch… I noticed hundreds of apps on his phone, but none about dogs. However, I did see that he had fewer followers on Twitter than I do!
Looking forward to Linda Fabiani MSP's debate tomorrow on cutting VAT on food for working dogs. Linda is working to help us get a better meal deal.
Now off to get Dennis on the train home. A dog's work is never done.
So proud of Dennis Today. He's my best friend
Dog tired today. Dennis had me out past midnight. He says thanks for all your kind support.
My master's voice is on the Call Kaye phone-in BBC Radio Scotland this morning from 8.50am I'll be listening.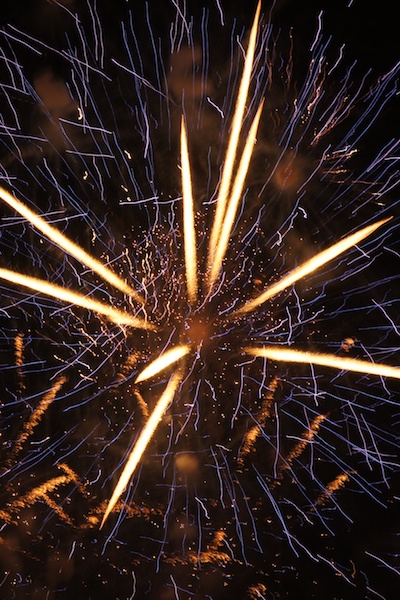 Scottish Police Authority – The Queen's Speech – Films – Hogmanay fireworks – Loads of rubbish
Chief Superintendent Malcolm Graham who is currently Divisional Commander for Edinburgh, has been named as one of the six Assistant Chief Constables appointed for Police Scotland, and from 1 April 2013 he will be in charge of Serious Crime and Public Protection across the new single police force. Read more here.
***
Nothing unexpected in the Queen's Christmas Day Speech, but maybe that is what it is meant to be, reassuringly the same. In case you were snoozing after your Christmas lunch here it is again. And closer to home our own Lord Provost Donald Wilson has left you a Christmas message here.
***
Today the cinemas are not open but tomorrow at The Filmhouse you can go and see Lawrence of Arabia in all its redigitised glory. More details of all the other films here.
***
The City of Edinburgh Council and Unique Events today announced that the world famous Midnight Moment Fireworks, the climax of Edinburgh's Hogmanay, will be set to music for the first time this year. The five minute display, which will lift from Edinburgh Castle and Calton Hill, will be choreographed to a mix of four contemporary Scottish music tracks which will be broadcast through the Street Party, Keilidh and Concert in the Gardens for the enjoyment of all 75,000 revellers. The music tracks are by four of Scotland's biggest artists who have all performed at Edinburgh's Hogmanay over the 20 years of the event, but the artists and songs will remain a closely guarded secret until midnight on the 31st.
The midnight firework display, which will be preceded by countdown teaser fireworks at 9.00pm, 10.00pm and 11.00pm, involves 2,240 firework cues, triggering 17,153 shots from 45 locations spread around Edinburgh Castle and West Princes Street Gardens. Over 20 tonnes of equipment and 12 kilometres of control cables and wires take a team of 14 people from UK fireworks company Kimbolton six days to set up on site. The Castle is cleared within three hours after the display so that it can open to the general public on New Year's Day as if nothing had happened.
Pete Irvine, Artistic Director of Edinburgh's Hogmanay, said:- "Every year we offer something new and exciting to our guests at Edinburgh's Hogmanay and I am thrilled that for the first time our spectacular midnight fireworks will be set to music. What a great way to welcome 2013."
Councillor Steve Cardownie, Festivals and Events Champion for The City of Edinburgh Council, said:-"Set to the soundtrack of two decades of Edinburgh's Hogmanay, our world famous fireworks display will provide a fitting and dramatic finale to 2012 – for the thousands partying in the street and the millions watching on TV across the globe."
Two lucky winners of a competition to launch the world famous Edinburgh's Hogmanay fireworks, put together by the organisers of Edinburgh's Hogmanay and Scotland's national tourism organisation, VisitScotland, will be travelling to Edinburgh from Italy, having won a once in a lifetime opportunity to kick off 2013 in style.
Alice Zitella & Alessandro Bongiorni from Rome will start the countdown to midnight on stage at the Concert in the Gardens, launching the fireworks in front of thousands at one of the planet's biggest New Year parties. The prize also includes travel to and from Edinburgh and an exclusive three-night stay in a five-star hotel in the city centre. The competition was open to residents of the USA, Canada, Sweden, Germany, Austria, Switzerland, France, Italy, Spain, Belgium and the Netherlands and VisitScotland received over 90,000 entries.
Alice Zitella said: "To visit Scotland has always been my dream. The land of fantastic writers, like Walter Scott and Sir Arthur Conan Doyle, has always fascinated me. Today thanks to VisitScotland, I can finally experience Scottish culture. I didn't expect to win the competition at all and the prize is even more special as we will arrive on the day of my birthday! Thank you so much!"
Mike Cantlay, Chairman of VisitScotland said:- "I'd like to congratulate Alice and Alessandro on winning this money-can't-buy prize – it truly is the experience of a lifetime. With more than 90,000 entrants, the competition showed that Edinburgh's Hogmanay celebrations continue to charm the world."
Edinburgh's Hogmanay promises to kick off 2013 in some style. The three day Festival starts with a cast of thousands enjoying the Torchlight Procession on Sunday 30 December, and the celebrations continue with the World Famous Street Party and Concert in the Gardens on Monday 31 December where revellers will enjoy the very best in live music, from Simple Minds, The View, The Maccabees, Reverend and the Makers, Admiral Fallow and Lau, together with REW1ND3R – the biggest party . . . in years which will turn Princes Street into the world's largest dancefloor. The evening culminates in the spectacular Midnight Fireworks from the ramparts of Edinburgh Castle and Calton Hill and the world's largest rendition of Auld Lang Syne. Tickets are still available for Concert in the Gardens and The Street Party from www.edinburghshogmanay.com
Other events on New Year's Day include the Loony Dook at South Queensferry, the return of the popular Edinburgh's Dogmanay and the New Year's Day Triathlon, both in Holyrood Park and Your Lucky Day – a whole festival in one afternoon which takes place in venues across the Old Town.
The event last year welcomed over 150,000 visitors from over 60 different countries and is a key part of Scotland's tourism calendar. Edinburgh's Hogmanay was worth more than £30 million to the Scottish economy in 2011/2012.
***
New figures have revealed the extent of the progress that has been made by Scotland's local authorities towards drastically reducing the amount of food and drink that is wasted every year.
A newly answered Parliamentary Question has revealed that 17 of Scotland's 32 local authorities now provide a household food waste collection service, with 6 of these councils offering a service that covers every single household in their area. The same answer has revealed that a further seven local authorities plan to introduce such collection services in 2013.
An estimated one fifth of food and drink in Scotland ends up being thrown away, unnecessarily wasting £430 a year on average for every household in Scotland.
Commenting, SNP MSP Stewart Stevenson said:
"Christmas is traditionally a time when people celebrate and eat well, but at a time of excess it is worth stopping to think about what happens when we waste food and drink. Households who are spending more than they need to on food are facing an unneeded financial drain on their resources.
"The cost of wasting food and drink quickly adds up and costs every household in Scotland an average of £430 a year.
"That is completely unnecessary and is money that people can ill afford during these difficult financial times, so it is essential that local authorities do all they can to assist people in reducing food waste.
"The fact that seventeen of Scotland's local authorities are now collecting food waste separately is a significant step forward and that is only set to grow substantially as at least a further seven councils will offer these services next year.
"Some excellent progress has been achieved so far, but we all have a responsibility to do more if we are to reduce food waste down to a sustainable level."
The six Assistant Chief Constables for Police Scotland, the new service which will take on Scotland-wide responsibilities from 1 April next year, have been announced by the Scottish Police Authority, including Chief Superintendent Malcolm Graham who is currently Divisional Commander for Edinburgh.
The Reporter spoke to Malcolm Graham in September in one of our TERLive! sessions with Lothian and Borders Police which we have conducted throughout 2012.
The six who have been appointed are:
Assistant Chief Constable, Local Policing East – Mike McCormick
Assistant Chief Constable, Local Policing North – Derek Penman
Assistant Chief Constable, Local Policing West – Wayne Mawson
Assistant Chief Constable, Serious Crime and Public Protection  - Malcolm Graham
Assistant Chief Constable, Crime, Serious Organised Crime and Counter Terrorism – Ruaraidh Nicolson; and
Assistant Chief Constable, Operational Support – Bernie Higgins.
They are expected to take up their new roles shortly. All will be based in the interim headquarters for Police Scotland at Tulliallan Castle – although the Local Policing Assistant Chief Constables in particular will spend a significant amount of time in communities.
Vic Emery, Chair of the SPA, said:- "Our focus as an Authority is to ensure that the new police service is ready operationally, legally and financially for day 1. Appointing a command team to provide the Chief Constable with the support he needs has been a top priority.
"The new team is taking shape, and the appointment of the Assistant Chief Constables marks another big step forward. Each of them will play a major role in working with us to ensure the people of Scotland continue to get the best possible police service within the resources available."
Chief Constable Stephen House said:
"The six Assistant Chief Constables who have been appointed will play critical roles in the future of policing in Scotland. The team will now drive forward local policing, deliver operationally on organised crime, major incidents, counter terrorism, public protection and operational support.
"They will work closely with the Deputy Chief Constables to shape the best possible service for communities to keep people safe."
Background
All six posts will share the same core responsibilities of supporting the Chief Constable in the achievement of the stated aims of police reform and in upholding the principles of Police Scotland.
Mike McCormick has been appointed Assistant Chief Constable, Local Policing East. He is Local Policing lead in the National Police Reform Team, and was previously Deputy Chief Constable in Dumfries and Galloway.
Derek Penman has been appointed Assistant Chief Constable, Local Policing North. He is acting Chief Constable of Central Scotland, and ICT lead in the National Police Reform Team.
Wayne Mawson has been appointed Assistant Chief Constable, Local Policing West. He is a Chief Superintendent in Strathclyde, where is currently Divisional Commander and is responsible for local policing strategy in Glasgow North East and East Dunbartonshire.
Malcolm Graham has been appointed Assistant Chief Constable, Serious Crime and Public Protection. He is a Chief Superintendent in Lothian and Borders, where he is currently Divisional Commander for Edinburgh.
Ruaraidh Nicolson has been appointed Assistant Chief Constable, Crime, Serious Organised Crime and Counter Terrorism. He is temporary Deputy Chief Constable in Strathclyde.
Bernie Higgins has been appointed Assistant Chief Constable, Operational Support. He is Assistant Chief Constable in Strathclyde.
Police reform provides a unique opportunity to improve services. The new service will eliminate duplication by working more effectively and efficiently, saving £1.4 billion over 15 years and supporting a single Chief Constable and one senior management team. At the end of year five, we expect estimated savings of £106m.
In police there are currently eight Chiefs, nine DCCs and 13 ACCs costing around £4.8 million a year. The new service will have a much slimmer command structure of one Chief, four DCCs and six ACCs – costing less than £2 million a year.
All Assistant Chief Constables have been appointed on a permanent basis. The salary will be between £90,726 and £105,849, subject to experience.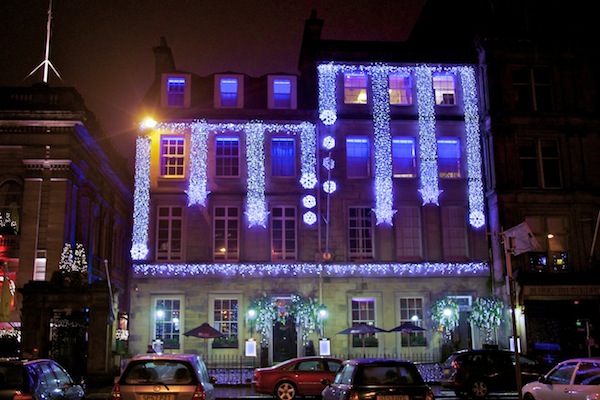 We wish you all a very Happy Christmas. We will be publishing the odd story during the holidays!
After the usual overindulgence  on Christmas pudding, turkey and mince pies, what better way to relax and really enjoy Christmas than snuggling down on the sofa to watch TV, perhaps in the glow of your Christmas tree lights. To make your life easier , we have compiled a list of The Reporter's top five TV shows to watch this Christmas season.
Downtown Abbey Christmas Special (25 December, 20:45,  ITV 1)
ITV's Emmy and Golden Globe award-winning drama returns with a special episode in which the Crawleys are off to the Scottish Highlands for their annual summer holiday. With the family away, Carson will try to retain some form of order ensuring that the servants behave as one would expect…
Watch the trailer here:-
Downtown Abbey will return to ITV 1 in autumn 2013 for a fourth season of eight new episodes  of the Emmy and Golden Globe award-winning drama. Click here for more Downtown news.
Doctor Who Christmas Special: "The Snowmen" (25 December, 17:15,  BBC 1 / 26 December, 20:00, BBC 3)
This year's festive Doctor Who promises fun, frights and adventure. After the highly-emotional departure of Amy and Rory in Manhattan, this festive episode will take a step away from the previous light-hearted ones to show the Doctor's poor state of mind.  Being determined to give up on his adventures, he doesn't hesitate to change his mind after meeting his new companion: Clara (Jenna-Louise Coleman). Will this chapter bring any light to the Clara/Oswin mystery?
The Snowmen is on BBC One this Christmas but if you can't wait for it,  you can see a prequel for the episode and watch an exclusive trailer here now!
A Christmas Carol (24 December, 18:45, BBC One / 26 December, 21:00, BBC Three)
Rating: PG / 96 min / 2009 / Animation, Comedy, Drama.
An animated adaptation of the classic Charles Dickens' story of the same name. The film tells the well-known story of a bitter and greedy man who receives a visit from three ghosts on Christmas Eve. They confront him with the potential consequences of his bad ways to convince him to change his life. The film stars Jim Carrey in a variety of roles, including Ebenezer Scrooge across all his age-ranges and the three ghosts who haunt him.
To watch the trailer, click here.
Call the Midwife: Christmas Special (25 December, 19.30pm, BBC One)
Created and written by Heidi Thomas and based on the best-selling memoirs of the Jennifer Worth, Call The Midwife returns for a one-off Christmas Special in December 2012 leading up to a second season starting early next year.
It is Christmas 1957, the nuns and midwives of Nonnatus House are busier than ever and an abandoned baby is found on the steps of the convent. Everyone rallies round to tray and trace his mother while still dealing with the show's usual plots.
After being one of the most watched dramas BBC One has ever produced, the second series –leaded off by this festive episode– promises to be a cracker!
Heidi Thomas said:- "When asked to bring the curtain up on a new series with a Christmas special, we jumped at the chance." and added:- "At its heart, Christmas has always been about love, hope, and generosity of spirit – all qualities we celebrate in Call the Midwife."
For more information, click here.
The Girl (26 December, 21:00, BBC Two)
TV Movie / 91 min / 2012 / Drama.
There has been plenty of hype over this BBC-HBO drama since it started being promoted in BBC Two adverts in September 2012. Having been finally set to be broadcasted over the festive period, this choice is the perfect one for you if you are looking for non-Christmas themed TV content with added doses of drama
The Girl tells the full tragic story of Alfred Hitchcock's obsessive relationship with Tippi Hedren, the fashion model he chose to star in his most ambitious film, The Birds. Starring Toby Jones and Sienna Miller as main characters, the film shows how Hitchcock and Hedren's careers were ruined by his failure to get love from her.
Screenwriter Gwyneth Hughes had the privilege to interview Tippi Hedren and surviving members of Hitchcock's crew in order to bring light to the most tragic story ever told about the life of Britain's most successful and visionary filmmaker. When asked about Tippi Hedren, Gwyneth Hughes states: "At the time, in the early 1960s, the American star suffered in silence. But now, at the age of 81, her wisdom and insights have helped me to put her real life ordeal on to the screen." More info.
.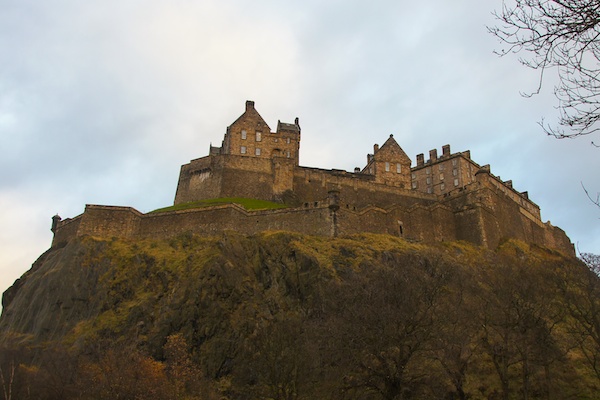 Dame Elizabeth Blackadder – Child bitten by dog – Tonight at the Queen's Hall – Portobello High School – Cycling improvements 
Dame Elizabeth Blackadder has been nominated for the prestigious Edinburgh Award. Read more here.
***
Lothian and Borders Police are appealing for information following an incident where a dog bit a child in Craigmillar on Thursday 20 December.
The two-year-old child had just been picked up from nursery at around 4pm by her mother and taken to the playpark at Castlepark Green.
As they left, they were approached by the dog which wasn't on a lead and had no owner immediately present.
Without provocation the dog bit the little girl, causing facial injuries.
A man who was walking in the area ran to the assistance of the child, forced the dog off the child and the dog ran off.
The child was taken to Craigmillar Medical Practice where she was treated for a facial cut and scratches.
Now, officers are trying to trace the dog responsible, which is described as being a brown Staffordshire Bull Terrier with black spots and a heavy build.
They are also looking to trace the person who came forward to help the family.
Inspector Roddy Hardy said: "This was a traumatic incident for the child and we are grateful that there was a member of the public available to help them.
"The dog responsible had no owner that the mother could see, and ran off in an unknown direction. As such, we are keen to trace the animal as a matter of urgency to ensure no further incidents occur.
"Similarly, we are keen to trace the good Samaritan who came to the aid of the little girl to see if they have any further information to help with our enquiries."
Anyone with any information that can assist our enquiries should contact Lothian and Borders Police on 0131 311 3131, or Crimestoppers, where information can be reported anonymously, on 0800 555 111.
***
Tonight at the Queen's Hall there is The Christmas Songwriters Club starting at 7:00pm and starring local groups like Withered Hand and our own favourites, The Machine Room. Tickets are £10 here.
***
People in Portobello are still campaigning both for and against a new High School being built in the park. Both sides agree that a new school is necessary, but one side wants to preserve Portobello Park and the other wants the school built there saying that it is the best option.
Here is the latest in a string of videos on the subject:-
***
The Council are in the early stages of investigating the potential for a cycle scheme which would connect the University of Edinburgh's Pollock Halls of Residence with the  recently implemented Quality Bike Corridor route, which runs from George IV Bridge to  King's Buildings. The route would also link to a proposed 'family friendly' route to  Morningside.
As part of the early project design process, some on-street traffic surveys will be carried  out in the area of the potential route during the weeks commencing Monday 21 and  Monday 28 January 2013.   This work will comprise traffic surveys, pedestrian surveys and parking counts, and will  be undertaken by street operatives and the use of temporary CCTV cameras fixed to  existing street furniture.
PS if you have not already done so then please tweet us photos of your Christmas trees for a story we are going to write later this weekend…..