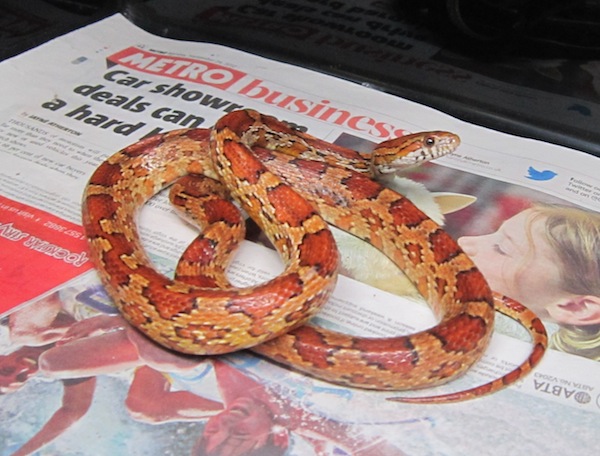 Lothian and Borders Police took an unusual prisoner into custody yesterday when they recovered a snake in the West of Edinburgh.
Officers were on routine duties in Hailesland Grove around 9.15am when they heard a number of children screaming.
Further enquiry revealed that a Cornsnake had escaped and police responded swiftly to catch the animal. After a short time, two officers successfully lured the snake into a kit bag and it was taken to the SSPCA re-homing centre in Balerno to be cared for.
Staff have named him Jalapeno, as he has a fiery character.
Enquiries are ongoing to trace his owner, who is asked to come forward.
Superintendent Dougie Lynch said: "We are used to dealing with a lot of slippery characters but a snake is certainly one of the most difficult captures we've had in recent times.
"Thankfully, the officers in attendance proved to be real charmers and the animal was safely caught in a kit bag before being handed over to the SSPCA.
"Anyone who believes their Cornsnake has gone missing should contact police or SSPCA immediately."
Centre Manager Diane Stewart said, "Jalapeno was very thin and dehydrated on arrival, suggesting he's been roaming on his own for some time.
"Snakes need heat to survive so he's lucky to be alive after being found outdoors in freezing temperatures.
"He seems a bit brighter after a night warming up in a vivarium on a heat mat so we hope he'll continue to improve.  Anyone who recognises
Jalapeno should contact our Animal Helpline on 03000 999 999."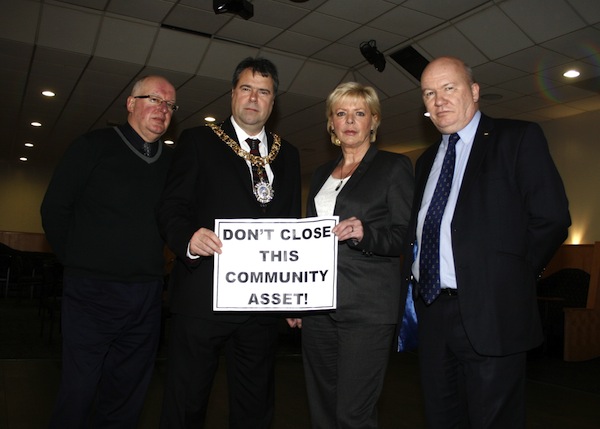 The Edinburgh Prison Officers Club have been given notice to quit their premises by today but now they have support from all city councillors and Gordon MacDonald MSP in their bid to stay put.  This is the joint letter which has been sent to the Chief Executive of Scottish Prisons today…..
Joint letter from City Councillors and Gordon MacDonald MSP to Scottish Prison Service by
The City Cafe homemade burgers are the core of their diner-style menu (along with some ginormous breakfasts!) and with their Ultimate Burger Challenge, Head Chef, John McKendrick, plans to take them to the next level for 203.
"We've had people visit from far-off cities and even different countries to eat our take on stateside diner food, and with the Ultimate Burger Challenge, we hope to stick in their memories even more. Edinburgh loves high quality, homemade burgers, and this is going to be quite the challenge – I don't think even I could eat a whole burger alone!"
The burger in question will be handmade from 7 City Cafe menu burgers, including 3 prime beef, 2 marinated chicken fillet and 2 spicy bean, topped with a mountain of toppings, nestled within a specifically designed bun and served with a large portion of gourmet fries and creamy coleslaw.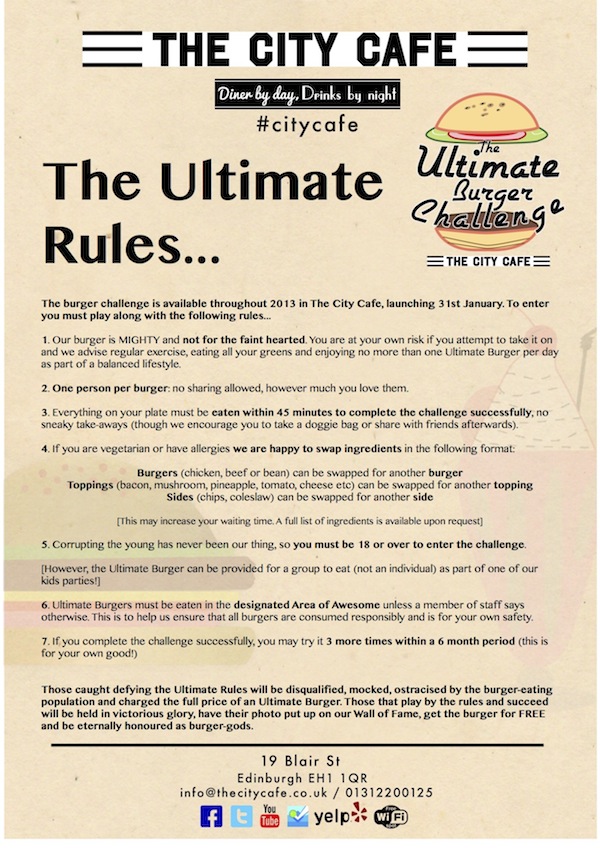 Challengers have a limited time period to finish all of the burger – if they rise to the challenge and succeed they win a certificate, commemorative place on the City Cafe Wall of Fame, champions t-shirt and best of all, the burger is free of charge. If they fail, they must pay the price of the Ultimate Burger (£30.00), but will be awarded a consolatory small City Cafe Classic Milkshake to soften the blow.
"We're very excited about starting the Ultimate Burger Challenge in February – I think some of our regulars are eyeing up a spot on our Mighty Wall of Fame. 
It's going to be great for a night out or parties… we've even had sports teams contact us about it already!"  Lauren Donachie, The City Cafe Manager
The Ultimate Burger Challenge will run from 1st February throughout all of 2013, with The City Cafe inviting press and public to their Ultimate Burger Challenge Launch Party on Thursday 31st January 2013. Details are below
Tonight individuals will be invited to go head to head to take on the meaty monster, as well as sample The City Cafe's new Stateside Cocktails menu and enjoy back to back live music from the $5 SHAKE DJs. The City Cafe will also be opening its doors to groups or teams who want to go head to head in the Ultimate Burger Challenge – inviting everyone from local rugby teams to swing dance troops to have a go.
To find out exclusive news and receive an invite to the Ultimate Burger Challenge Launch Night you can sign up to the City Cafe mailing list at http://www.thecitycafe.co.uk/join-the-club/ or tweet @thecitycafe with the #ultimateburger hashtag.  The City Cafe will also be running monthly competitions in-store for a chance to win two Ultimate Burgers Challenges and Gourmet Homemade Milkshakes every month (see below for details).
You can see a preview of the challenge burger at www.thecitycafe.co.uk/burgerchallenge
The City Cafe Ultimate Burger Challenge will be running throughout 2013, booking recommended. 
The City Cafe Ultimate Burger Challenge Launch Party

Thursday 31st January 2013 from 7pm onwards

Sample Edinburgh's Largest Burger
Watch Head to Heads of the Burger Challenge
Take on the Ultimate Burger Challenge for 25% off the normal price (£22.50 instead of £30)
Live Music all night
Acacity in City 2
Samples of the new stateside cocktails menu

RSVP at http://bit.ly/U4xdal

Or email info@thecitycafe.co.uk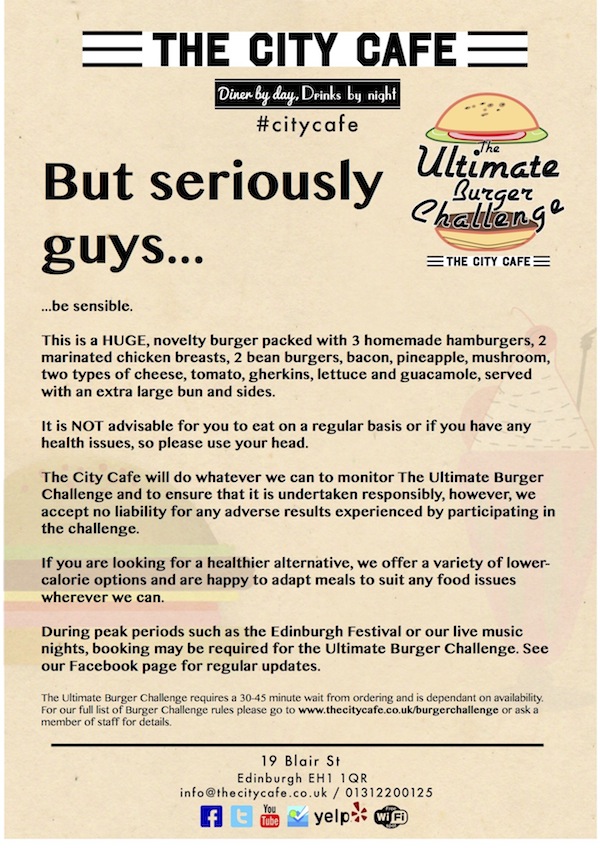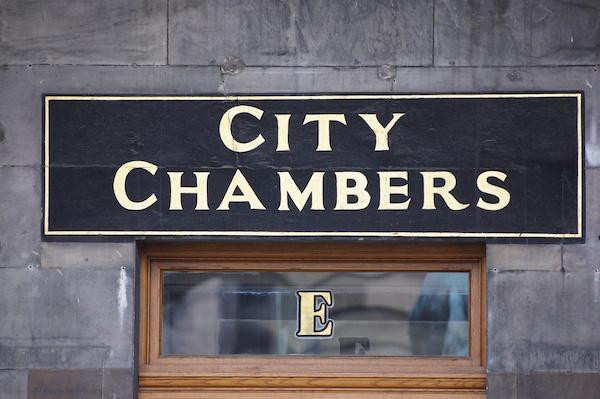 Today's meeting will hear the report about Splashback and their bid to run the pool in Leith as a community enterprise. The Splashback campaigners are expected to attend the meeting in what may be their final chance to sway councillors in their favour.
There are questions lodged about Edinburgh and the Commonwealth Games and Advanced Stop Lines.
You may read all the council papers for today's meeting here. You can also watch the council's live webcast here and we hope to add to that coverage by giving you our own comments and also introducing comments from others via Twitter.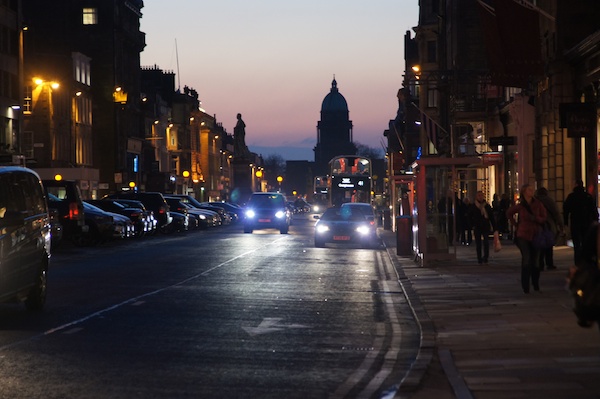 Full council meeting today – Council successfully prosecute truants – Body identified – Edinburgh University Heritage Trail – Festival Theatre
A meeting of the full council takes place at the City Chambers this morning and The Reporter will be there to live blog the meeting as it unfolds. There is of course a live webcast of the meeting but we hope that our insight into the procedure adds to that. You can follow us here under our TERLive! section. Feel free to join in on Twitter by using the hashtag #edincouncil or join us online where you may also make comments.   The council may decide to sell Leith Waterworld to a third party other than campaign group Splashback, and there are questions from councillors about Edinburgh's involvement in the Commonwealth Games next year as well as the enforcement of motorists entering Advanced Stop Lines at junctions.
***
The council has had some success in court yesterday when it prosecuted two cases against parents who had failed to ensure that their children attended school regularly. You can read more here.
***
Lothian and Borders Police can confirm the identity of the body found in Edinburgh on Sunday afternoon (January 27).
The body of 24-year-old Sanjay Dhital, from Elm Row, Edinburgh, was recovered from St Margaret's Loch in Holyrood Park.
There are no suspicious circumstances and a report will be sent to the Procurator Fiscal.
***
Edinburgh University has puvblished a new guide to the heritage of our city. This is what they say about it:-
"Since its foundation in 1583 the University of Edinburgh has been strongly linked to the city itself.

The University's buildings reflect Edinburgh's historical and architectural importance, and were often at the centre of events in the city's and Scotland's history. Old College was designed by Robert Adam and William Playfair, and the David Hume Tower by Sir Robert Matthew is now regarded as one of the key examples of Scottish Modernist architecture.

Many famous and distinguished people have also been associated with the University, including scientists Charles Darwin and Joseph Black, authors Sir Walter Scott, Sir Arthur Conan Doyle and Robert Louis Stevenson, and pioneers for women in medicine Sophia Jex-Blake and Elsie Inglis.

The trail helps to guide visitors around some of the most significant buildings on the University of Edinburgh's campus, explore the city's unique heritage and discover the hidden history behind its stone facades."
***
There is opera at the Festival Theatre in February and you can find out more about the live screening of NABUCCO: LIVE FROM THE TEATRO ALLA SCALA on the Festival Theatre website. And good news for the Friends of the Theatre as there are money off bargains to be had…13 February so it oould perhaps count as an early Valentine date?
COUNCIL SUCCESSFULLY PROSECUTES TWO CASES RELATING TO POOR SCHOOL ATTENDANCE
The City of Edinburgh Council has  been successful in prosecuting two separate cases where a parent neglected to ensure their child attends school.
One parent pled guilty in the Justice of the Peace Court Edinburgh to failing to ensure their child's regular attendance at school.  Sentencing was deferred until 26 June 2013 to monitor the child's attendance at school.? A second, similar case was also heard where the parent entered a not guilty plea. After a trial, the Justice found the accused guilty and a fine of £150 was imposed.
The Council is taking these steps to help improve attendance at school and pupil participation and performance. Once a child's attendance drops below 85 per cent this triggers a formal process to look into what issues are causing this absence.
Councillor Paul Godzik, Education, Children and Families Committee Convener said: -"Prosecution is a last resort; before we consider it we will use all available recourses and statutory interventions to try and improve a pupil's attendance.
"However, as has been proved here, despite our best efforts, some parents fail to take adequate measures to improve their child's attendance at school.  These successful prosecutions send out a clear message that those who continuously refuse to work with our staff will answer for their child's poor attendance in court. We will continue do everything possible to help children get the education they deserve."
For those found guilty, the penalties include, a fine of up to £1,000 or imprisonment of up to one month as outlined in the Education (Scotland) Act 1980.
Under this Act local authorities are obliged to address the issue of non-attendance and to support the on-going work of the Area Attendance Advisory Groups and the Attendance Order Review Group.
The current process usually follows similar steps;
- child is absent from school regularly
- referral to Education Welfare Officer who will visit and work with the family, despite this intervention absences continue
- parent asked to appear before Area Attendance Advisory Group
- still no improvement – parent will be summoned to appear before the AORG (Attendance Order Review Group)
THERE'S MORE TO EDINBURGH … OUTDOORS
A new website and free app for iPhone and Android that will encourage people to get out and about in Edinburgh's parks and outdoor spaces is being launched by The City of Edinburgh Council. Edinburgh Outdoors is a new online resource where people can find out information about the city's 141 parks and discover new green areas in the city. How old is that tree? Where is the nearest play area? When was this monument built and why? The app is an easy way to explore Edinburgh's parks on the move.
People are also encouraged to take their own photos of the city's parks and upload them via the app or on the Edinburgh Outdoors website to share their experiences that will be useful for other people.
Tomorrow, staff from across the Council will be tweeting and uploading photos to the website with comments about what they are doing while they go about their normal work in the city's parks and greenspaces. Follow @EdinOutdoors for the latest. You can also follow the goings on by accessing Edinburgh Outdoors on Facebook too.
Using the hashtag #edinparks, people can join the conversation on Twitter and get out and about in parks to add what they are doing both on Friday and over the weekend.
We met the Council's web manager to hear all about it:-
Councillor Lesley Hinds, the city's Environment Convener, said:- "Edinburgh is widely recognised as having some of the most fantastic parks and green spaces. This innovative project will make use of the Council's vast wealth of data and give park users access to it – allowing them to find out more about what Edinburgh's outdoors has to offer.
"We're hoping people will not only share their pictures of the city's parks but also share their enjoyment of being out and about in Edinburgh."
The project has been created by The City of Edinburgh Council with funding from Nesta's 'Make it Local Scotland' competitive programme. Nesta is a UK charity which funds innovation. The charity is also funding Local Edge which is a partnership between The Broughton Spurtle and Greener Leith develop a loyalty card system working with local shops and service providers. The group received £44,750 to develop the app in Broughton and Leith. We reported this to you this last year.
Jackie McKenzie, Head of Nesta's Innovation Programmes in Scotland, said:-"The fantastic work being done by the City of Edinburgh Council shows how open data can be used to develop new services for citizens and, by encouraging them to add their own content, to make that service even better. Local authorities have shown the amazing results that can be achieved through the excellent partnership they have developed with digital companies. Edinburgh Outdoors is a great opportunity for residents and visitors to explore the beautiful parks and green spaces in the city and to share their own knowledge of these places.
"Nesta hopes that other councils across Scotland and beyond will take advantage of the fact that all of the information and code for these initiatives is open source helping others to develop DIGITAL services for future years."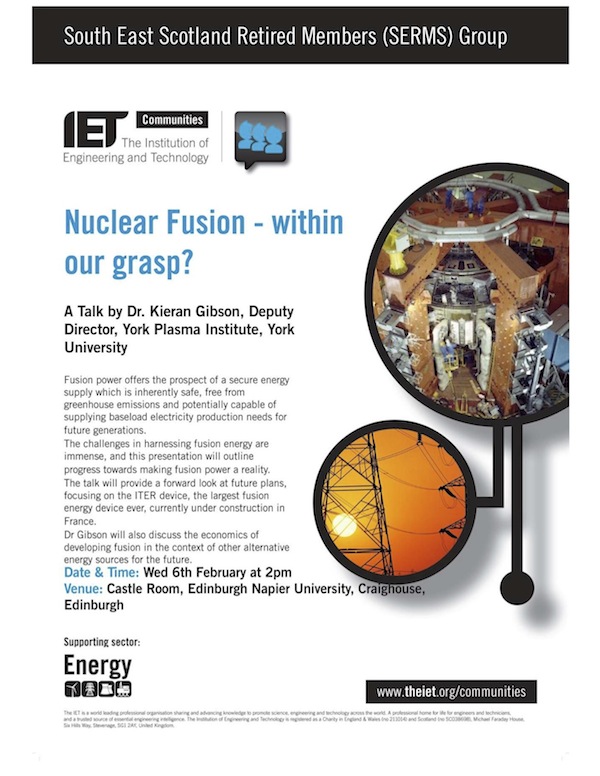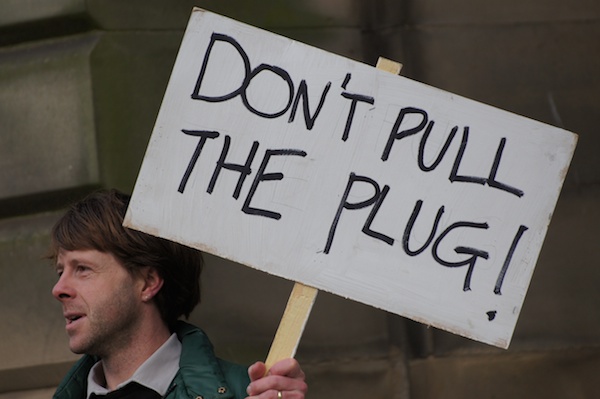 Tomorrow's council meeting has Leith Waterworld back on the agenda for discussion. The proposed sale of the building was delayed until the campaign group, Splashback, had the opportunity to put their revised bid together with some help from council officers. It now seems their efforts may be in vain if the council adopt the recommendations of the report produced for discussion on Thursday.
The council first decided to sell Leith Waterworld in 2005, as they needed to source funds to help refurbish the Royal Commonwealth Pool (RCP). The council say that closure of the flume pool has made savings of over £300,000 and that this figure was calculated into the refurbishment package for the RCP.
The facility was actually then closed in early 2012, despite many protests, and a series of closing dates for offers to acquire the pool, either to buy or lease the building, followed. In August 2012 Splashback put forward what turned out to be the only bid, but this was rejected on the grounds that it did not represent 'best value'. As the plan was only to put the property on the open market for sale in Spring 2013, the council agreed to allow Splashback the time over Christmas to put their final bid together. The council and Port of Leith Housing Association have both helped Splashback in the task.
The new proposal has two options, one of which would run the pool as it stands, and the second includes suggestions that a charitable organisation is set up to run the pool, that additional income would be generated by introducing soft play areas with a community hub project running a cafe and kitchen set up. Additional funds would be applied for in the form of grant aid from outside bodies, although the report claims it is unclear where the estimated£150,000 to alter the front of the building for soft play would actually be sourced.
Further, the costs of re-commissioning the pool to make it ready for reopening, are estimated at £155,000, and the council claims that the new bid does not say where the money for that would come from either. Another criticism of the figures is that they used 2011 data as a basis for projected visitor numbers when the RCP was closed. It is suggested that the group should have used other years as a basis for their calculations. More criticism is heaped on the proposal by explaining that there is no breakdown of running costs, including essential staff such as cleaners, and that no provision has been made for marketing.
The bid also includes a suggestion that staff would be complemented by volunteers acting as 'spotters' which the report criticises as 'high risk.'
Part of the difficulty is that the group cannot afford to simply buy the building. It appears from the terms of the report that the council would prefer to cash in on their asset, as they had originally intended. The report mentions that an unnamed party has now noted their interest in buying the property from the council, although it is admitted that this is not a concrete offer. Estimates of the price which could be generated have in the past hovered around the £1.5m mark.
The bottom line, according to the council, is that by agreeing to back the Splashback bid it could cost the council as much as £1.1m over the first three years. Although some factors might decrease the overhead, such as the introduction of soft play areas aimed at generating extra income, there appears to the council to be a degree of uncertainty over some of the Splashback figures and calculations. The group do not seem to have factored in insurance costs for example, and the fact that they would rely on grant funding only adds to the possibility that the council would have to find more to subsidise the running of the pool than they originally thought.
Although there are various trial periods and stages when the group could back out of the running of the facility, the report claims that the financial risk would revert to the council at all times.
To maintain the pool over ten years is estimated to cost around £2.2m. Again the report claims that it is not clear where that money would come from, (although the usual case is that the tenant would lease on a full repairing and insuring basis). In the event that the council just sits on the property they would be increasing their annual costs from around £100,000 to over £150,000, mainly as a result of the increased rates which would be payable for the empty building.
And as for the social impact of reopening the pool? The council answer that claim by saying they have already addressed that by offering all their other leisure facilities run by Edinburgh Leisure.
The Green Group on the council have been constant supporters of Splashback since the campaign to save Leith Waterworld began in late 2011.  Splashback have On their website summarised the key points in their submission as follows:-
"Through running the facility as a community led iniatitive, we believe we can

provide a fun and enjoyable leisure destination for over 150,000 users per annum
reduce the subsidy required from Council for the pool to well under the Scottish average for pools – £260,000
In fact through increased soft play and additional revenue streams, we can bring the subsidy right down to circa £20,000 by year 3
In doing so we would bring potentially approx 60 jobs to the Leith area through direct employment and supply chains
and generate an additional £460,000 for the local Leith economy.
These benefits are in addition to the potential saving to public spending through increased wellbeing in the area.
So in light of the report issued in advance of the council meeting next Thursday, recommending the sale of the building, you would think there is no hope whatsoever of the flume pool being re-opened.
But Green councillor, Chas Booth, who represents the Leith Ward thinks there is still a chance:-"This narrowly-focused report does not do justice to the huge community, health and social benefits which a revitalised Leith Waterworld will bring.  So I still believe that councillors will see the compelling case which the Splashback bid has made, with increased activity and, over time, lower running costs.
"We owe it to the city and the community to make choices based on long term benefits not short term gains."
The Reporter will be at the council meeting and will be live blogging the proceedings under our TERLive! Section. Please join us there or offer your comments on Twitter #edincouncil.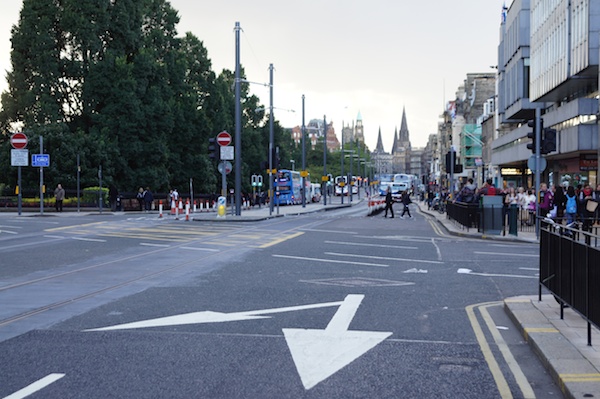 7 Spey Terrace
Edinburgh
EH7 4PX

28th January 2013

Dear Sir/Madam,

ON YOUR BIKE

As Spokes, the apologists for pedal cyclists, are seeking to ban all
traffic from Princes Street apart from trams and their accursed
velocipedes, I'm surprised that they aren't also asking City of
Edinburgh Council to ban trams in view of that curious fatal mutual
attraction between bicycle wheel and tram track which seems to lead to
nothing but spills, thrills and insurance claims.

Bearing in mind how often I see narrow misses between irresponsible
pedestrians and the furiously riding generally unilluminated pedalists
represented by Spokes, perhaps pedestrians should be banned as well.

After all, if it saves one cyclist…

John Eoin Douglas