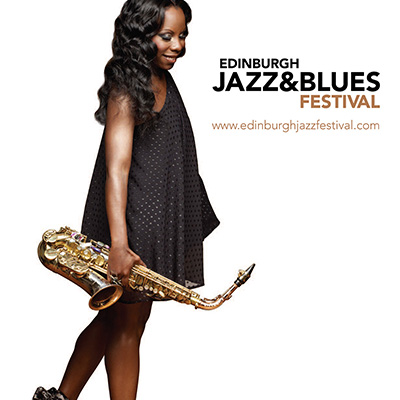 The Edinburgh Jazz & Blues Festival has unveiled the line-up for its 35th anniversary events.
The festival, which was originally established in 1978 by Mike Hart, will see the likes of Mud Morganfield, Jools Holland and His Rythym And Blues Orchestra and Ghostpoet descend on the capital for nine day progamme of events.
Performances will take place across the city, with the Festival Theatre, Speigeltent, Queen's Hall and many more venues staging shows.
On the Edinburgh Jazz & Blues Festival website, chairman Brian Fallon said:- "We look forward to welcoming old and new friends. We have a great line up this year with something for everyone. Looking forward to seeing you all over the ten days of the Festival."
The Champian Fulton Trio and renowned saxophonist Tia Fuller are just two more of the acts that will be performing as part of this year's eclectic line-up.
Full details of the Edinburgh Jazz & Blues Festival programme can be found HERE – http://www.edinburghjazzfestival.com/programme.html
Tickets are availaible now – http://www.edinburghjazzfestival.com/
Drenched in a uniquely Scottish melancholy, 'Throes' shows that The 10:04s have heart as well as harmonies.
The four piece's previous two releases have been the kind of tracks to get you dancing – this one will get you thinking.
And 'Throes' definitely proves that variety is the spice of life. Starting unabashedly softly, Danny Scrimshaw's vocals are exposed in all their beauty during the tender first act of the song.
From these little seeds of anguish grows 'Throes' ultimately powering chorus, showing that, whilst a more sensitive number, The 10:04's still know how to hook their listeners. Entangled in layers of thrusting guitars and serenading vocals, it is Paul Haddow's enthralling drumming that gives 'Throes' its edge at its pivitol points.
Like a nocturnal predator, the song's romance hits you by stealth as much as by swagger. With a debut album on the way, 'Throes' shows that The 10:04's have more than a few aces up their sleeves to keep fans guessing.
The 10:04s will be headlining Electric Circus on Friday 24th May – Doors 7:00pm
https://www.facebook.com/the1004s
'Throes' is available now from iTunes – https://itunes.apple.com/gb/album/throes/id643967867?i=643967956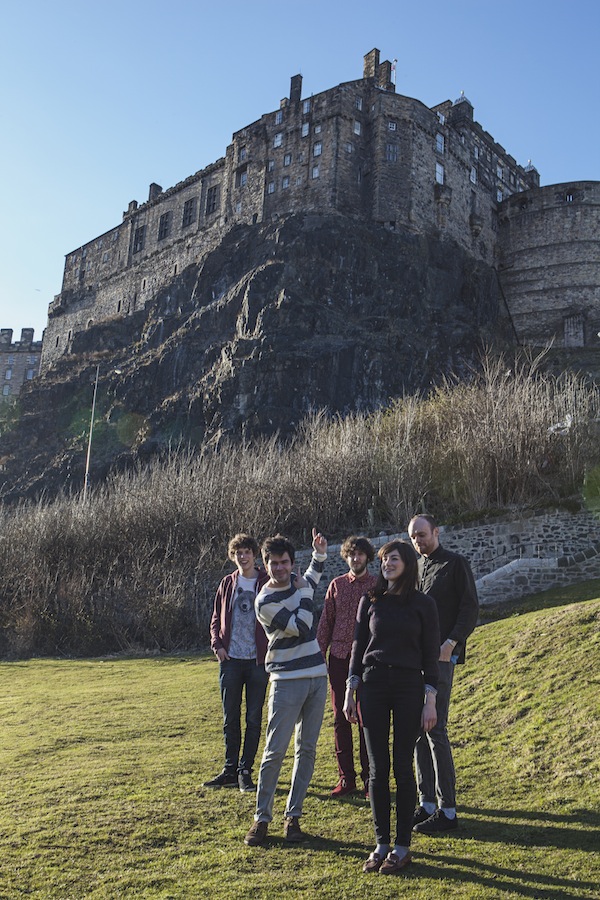 Edinburgh's The Machine Room return with their first single since last year's well-received Love From A Distance EP.
Since then the five-piece have played a string of notable gigs around the country, sharpening their teeth as both songwriters and a live act.
And 'Sweden' is the fruit of these labours. With synths so sweet they could be being played by angels, the song kicks off with a dream-like zest. Lead singer John Bryden's vocals sound as good here as they ever have on record, fading in with a ghost-like delicacy that is as elusive as it is engaging.
But this is no introverted ballad. Adie Emanuel's driving drums propel 'Sweden' throughout, adding metronomic menace to raise the song to even higher ethereal excesses. Layer upon shimmering layer build towards the song's towering chorus, which Bryden finally unleashes from atop of Ryan Marinello's transcendent rifts.
Dripping in elemental ecstasy, 'Sweden' is as fine a slice of indie-electro to come out of Edinburgh for many a year. Producing music that sounds like TOY on Prozac, the Machine Room are more hypnotic than the Pied Piper. With single's of this quality it won't be long before the entire city is dancing to their tune.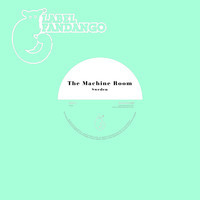 'Sweden' is available form iTunes NOW – https://itunes.apple.com/gb/album/sweden-single/id633129971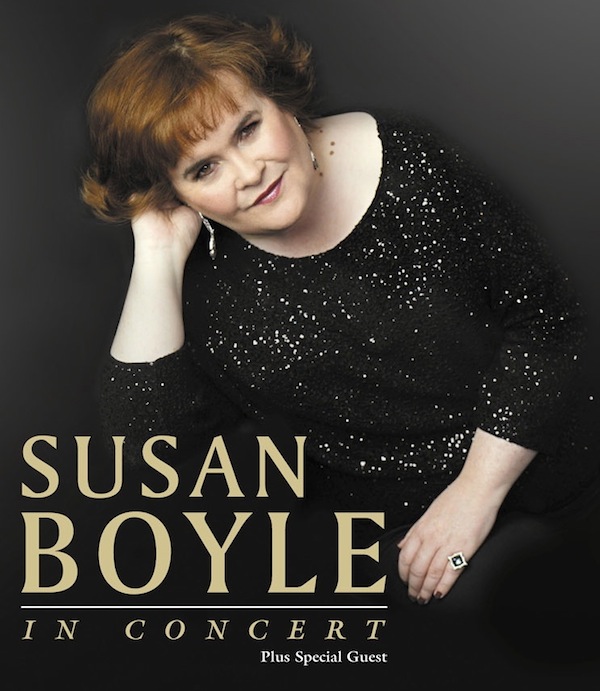 'Susan Boyle In Concert' is the highly anticipated tour from the top selling international artist Susan Boyle'
Global singing sensation Susan Boyle is taking to the stage in her very first live tour, 'Susan Boyle In Concert' in July 2013.
For the very first time in her phenomenally successful career, Susan will be holding her own on the stage performing a sensational and contemporary repertoire of iconic album tracks and never heard before classics that will captivate and enthrall the audience.
Susan said:- " I'm really looking forward to getting on stage and singing with my own band for an entire show. This is the year that I feel that I would be able to give an audience what they want. I've always wanted to do my own show and now I feel confident enough to give it a go. If this works well, then the world is my oyster and 2014 will be a global tour. I've chosen my favourite songs from past albums and also new songs that not only have I wanted to perform for years but resonate with me and I hope my fans will love. I wanted to begin in Scotland to say thank you for all the support I have been shown over the past few years. It feels right to begin another new experience in my home country."
The exclusive seven night tour in Scotland heralds a new era in her successful career. Susan's show is set to be the hot ticket of the summer, showcasing the voice the world fell in love with.
Opening on the 2nd of July in Inverness, Susan will appear in Aberdeen, Dundee, Glasgow and Edinburgh. The show will comprise of songs including the now legendary 'I Dreamed A Dream', 'Wild Horses' and 'Somewhere Over the Rainbow' as well as 'River Deep, Mountain High', one of her all time favourites, plus a host of spectacular surprises on the night.
Known best for her element of surprise and a powerful and heart stopping voice, Susan is still a global top selling artist. The phenomenal album sales, record breaking achievements and multi platinum chart domination- Susan has come a long way from the Britain's Got Talent stage in 2009.
To date her four albums have sold over 19 million copies and stormed to the top of the charts in over 30 countries.
Tickets go on sale on Friday 17th May 2013
But in case you can't wait here is our favourite Susan Boyle number…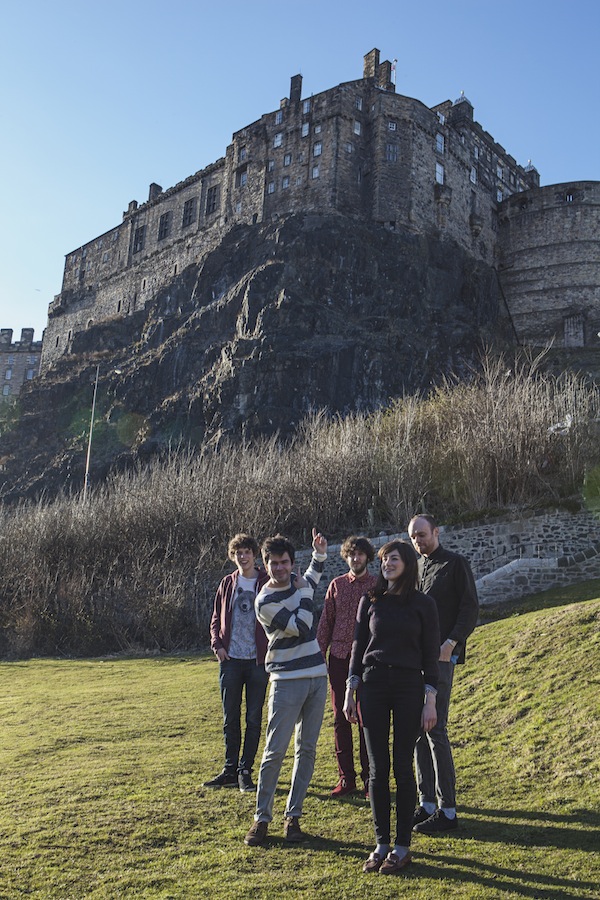 We will have a proper review of the track later but just for now you will have to make do with some sights and sounds from Edinburgh band, The Machine Room.
And you can listen to the track here….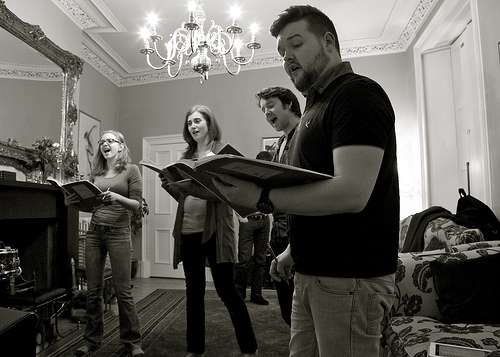 Green Room to tour Jason Robert Brown's Songs for a New World
Throughout June 2013, Green Room will tour its third production to churches across Scotland: Jason Robert Brown's Songs for a new World. Directed by Michael Richardson and musically directed by Neil Metcalfe, Jason Robert Brown's first produced show sits on the boundary between musical theatre and song cycle but is neither. Rather it is an abstract musical, a series of songs connected by a theme: "the moment of decision". JRB has himself said:- "It's about one moment. It's about hitting the wall and having to make a choice, or take a stand, or turn around and go back." More significantly, it's about the influences on each of our lives that guide us to making those decisions, be they good or bad.
Perhaps because of its unconventional format, the critical response to the piece at its premiere in 1995 was mixed.  Despite these mixed reviews, the piece has become a popular favourite with performers and audiences alike.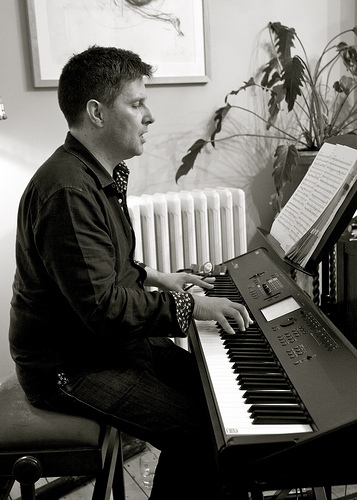 Green Room is no stranger to JRB's work, nor to his interesting approach to theatrical conventions, having previously staged his iconic The Last Five Years. With this, their inaugural production, they aim to set a benchmark for the kind of work they will do.
7th and 8th June, 7.30pm, Edinburgh

St Andrew's and St George's West Church, George Street

16th June, 4.00pm, Haddington

St Mary's Church, Sidegate, Haddington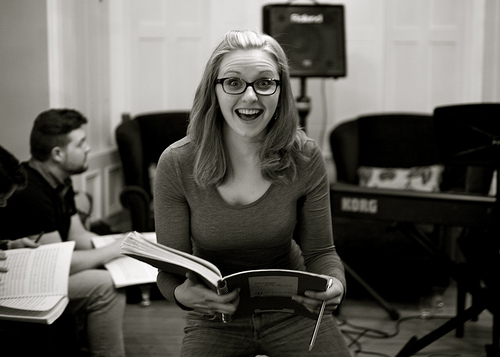 Green Room was created in 2011 by Neil Metcalfe and Michael Richardson with the following key aims:
· To use a broad definition of the term musical theatre, to include all forms of story-telling that use music to communicate with our audience;
· To create high quality, innovative and intensely theatrical productions using a diverse range of dramatic forms;
· To work with, support and nurture young singing actors;
· To tour widely throughout Scotland, the UK and internationally.
To date Green Room has toured Jason Robert Brown's The Last Five Years to Edinburgh, Birnam and Aberdeen in 2011, and subsequently revived it in the 2012 Edinburgh Festival Fringe; and produced the Scottish premiere of Adam Gwon's Ordinary Days in 2012.
Michael Richardson studied at The University of Edinburgh where he directed a broad range of opera and musical theatre before training as a stage director at the Royal Opera, Covent Garden. Subsequently he worked as a staff director for Glyndebourne Touring Opera, Opera Box, City of Birmingham Touring Opera and the Scottish Chamber Orchestra.
In opera education Michael has devised and lead projects for Glyndebourne, Mid Wales Opera, the Scottish Chamber Orchestra, the London Philharmonic Orchestra, Opera Caledonia and the Usher Hall. In youth theatre he has been Artistic Director of Shrewsbury Youth Theatre, macYT in Birmingham, and Firefly Arts in Scotland.
More recently Michael returned to his musical theatre roots, directing productions for Edinburgh Music Theatre, Theatre South Productions, Edinburgh Studio Opera and Edinburgh Grand Opera.
Neil Metcalfe read music at The University of Edinburgh before taking up a scholarship at the Opera School of the Royal Scottish Academy of Music and Drama where he trained as a repetiteur, vocal coach, pianist and conductor.
After some time on the music staff of Scottish Opera he began a freelance career which has taken him to opera houses in Australia, Germany, the United States and Northern Ireland. He has also worked with a number of touring companies including Bolshoi Opera, Kirov Opera, Catalan National Theatre and Deutsche Oper am Rhein. As a performer he has appeared in venues as far afield as Greenland and Australia and in a wide number of genres from musical theatre to chamber music. He has recorded for the BBC and on the Linn Records label.
Neil has held the post of Musical Director for a number of companies including Edinburgh Music Theatre, Edinburgh Grand Opera, Edinburgh University Chorus, The Maltings Theatre and Balerno Theatre Company.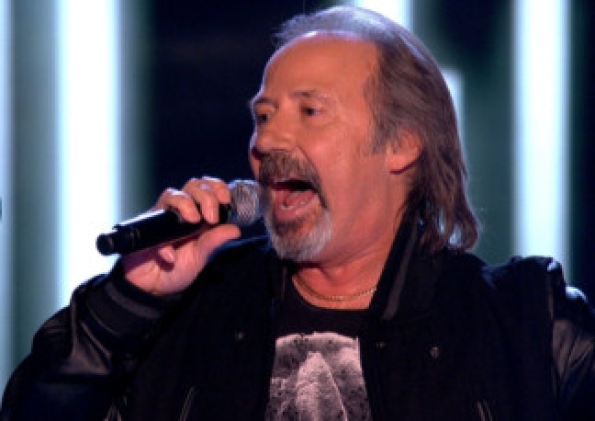 International superstar Sir Tom Jones has chosen Edinburgh singer Colin Chisholm to be part of 'Team Tom' on BBC's Saturday night hit show 'The Voice.'
The 60 year old father of two from Chesser beat 35,000 hopefuls to appear on the 'blind audition' of the popular talent show in front Sir Tom, Jessie J, Danny O'Donoghue of The Script and Will.I.Am.
Colin, who was nominated by daughter Chloe without his knowledge, gave an outstanding performance of the old Roy Orbison / Cindi Lauper hit 'I Drove All Night,' and as his excited family, including wife Gillian, son David and daughter Chloe watched nervously from back stage, Sir Tom quickly eased their worries when he turned his chair round and make Colin the eleventh member of his roster.
It was obvious that Colin's performance had impressed the other judges as well; however they all felt that his style was best suited to 72 year old legend and left him to it.
Afterwards, Jessie J described Colin and Sir Tom as a 'Perfect Match' which Will.I.Am called their partnership "Danger in the midst," suggesting that he was a strong contender to win the first prize of a recording contract.
Colin thanked Sir Tom for selecting him, and the Welshman replied: "You're welcome, I thought you sounded great. Your tone and pitch was right on. You got into the song and you sang it the way you felt it"
Colin was delighted to have Sir Tom as his coach as he believes that he can learn the most from him due to his "constantly reinventing himself" and said; "He's been the best singer for the decades. In my opinion, he's got a phenomenal voice."
The last round of 'Blind Auditions' take place next week which will leave all four coaches with 12 contestants each. After that, the coaches pit two of their own team members against each other to sing the same song together in front of a studio audience, then after the vocal face-off, the coach must choose only one to advance to the next stage.
At the end of the knockout rounds, the strongest members of each coach' team proceed to the live stage shows, where the television audience vote to save one contestant on each team, leaving the coach to decide on live television who they want to save.
Finally, each coach will have his/her best contestant left standing to compete in the finals, singing an original song. From these four, one will be named "The Voice"—and will receive the grand cash prize of a recording contract.
Colin has tasted the big time before, as a singer with Edinburgh band Bilbo Baggins in the early seventies, sharing manager Tam Paton with the Bay City Rollers.
The group consisted of Colin, Clermiston trio Brian Spence, Gordon McIntosh and James Devlin along with Gordon Liddle from Glasgow. In a seven year spell, 'BB' as they were known to fans played over 100 gigs throughout the country, supporting top bands such as Mud.
Although the group did not have the same success at The Rollers, many considered them to be the more talented band.
Their distinctive style involved long, faded denim coats with high-waist baggy white trousers, although later they all wore school-style blazers with a pocket badge embroidered with the BB initials.
They soon gathered a large following and appeared on Top of the Pops with 'She's Gonna Win' which reached number 42 in the charts, but other songs like the Sha-Na-Na-Na Song, I Can Feel Mad and Back Home failed to reach the top 40. They also appeared with a young Toyah Wilcox in 1978 in a television drama called Glitter, in which they played her favourite band.
The arrival of punk rock at the end of the decade spelt an end to the band, although since then Colin has had a successful solo career on the music circuit, and even joined his beloved Jambos in the studio when they recorded an updated version of The Hearts Song which is still played at Tynecastle.
Less well known however, is that he crossed the great divide to release 'Hibs Heroes' which is also a regular track on match-days at Easter Road.
The Edinburgh Reporter will be following the talented Colin's progress throughout the show.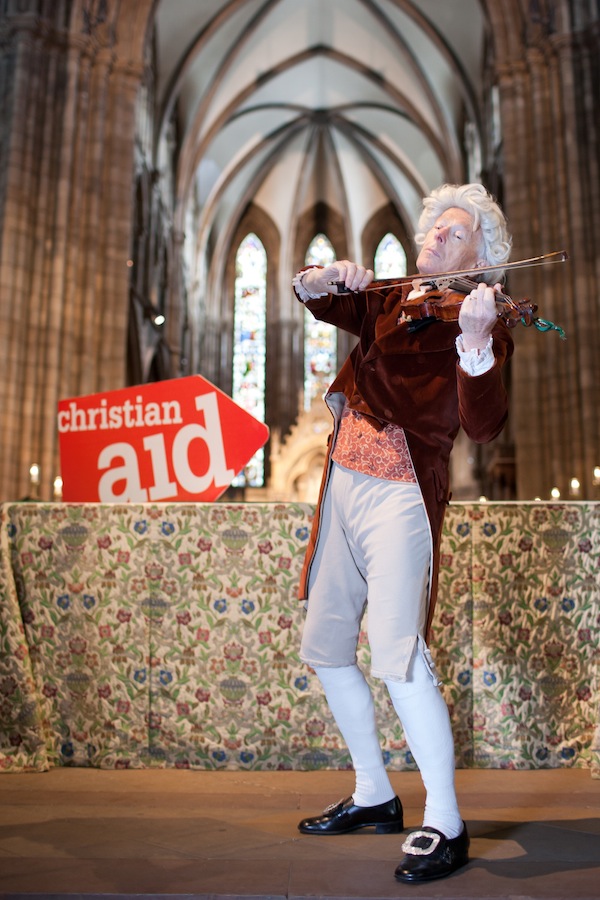 Music lovers in Edinburgh and beyond are being invited to enjoy a unique marathon experience of the works of Johann Sebastian Bach – in 15 hours of continous performances to raise funds for Christian Aid.
Tickets are now on sale for the charity's first ever 'Bach to Bach Marathon', which will see professional and amateur musicians from across the country come together in St Mary's Episcopal Cathedral, Palmerston Place, from 9am until midnight on Saturday 4 May 2013.
Organiser Alastair Guild, from the West End, had the inspiration for the event while playing Bach's Chorales with a friend, and has been overwhelmed by the response from musicians in Edinburgh and across Scotland.
Alastair said:- "Bach has something for everyone and this is expected to be a really unique event with around 30 different performances. We've had an incredible response and it's great that we'll hear so many interpretations of his music in the one day, in the wonderful space that is St Mary's Cathedral.
"I'm also excited that we're doing this for such a worthwhile cause. I regularly volunteer during Christian Aid Week at the Edinburgh book sale, and I want the Bach event to be dedicated to the important work Christian Aid carries out around the world."
Professional musicians, teachers, students and others who enjoy Bach's music will perform a variety of pieces on a wide range of instruments, with additional solo and choral performances. Big names at the event will include harpsichordist John Butt, who is musical director of Edinburgh's Dunedin Consort and a leading authority on Bach.
Music at the all-day concert will be interspersed with stories from the life and times of the great composer, and Christian Aid staff will be on hand to provide more information on the charity's work in the world's poorest and most vulnerable communities.
Kathy Galloway, Head of Christian Aid Scotland, said "The concept of a Bach Marathon is very original here in Scotland, and we think it's a really novel way to raise funds. Events like this one – which will take place right before Christian Aid Week 2013 – enable us to continue our work with partners around the world to eradicate poverty. We would like to thank the organisers and musicians for all the effort they have put in so far, and we'd certainly encourage members of the public to come along and show their support."
Tickets cost £10 and allow entry to the event throughout the day. Light refreshments will also be on sale in the Cathedral, starting with coffee and croissants at 8.30am.
For more information, tickets, and a running order of performances go to www.christianaid.org.uk/bachtwobach
Photo Robert Ormerod
Morningside Youth Pipe Band (MYPB) only started playing together in November last year, but we found them in great form at Boroughmuir High School last Friday, where there was a bake sale to raise funds for them. Band members are aged between 9 and 13  and include pupils attending South Morningside Primary School and Boroughmuir.
The band competed in the inaugural Scottish Schools Pipe Band Championships last month, and although they didn't win they very much enjoyed the experience!
The organisers now want to promote the pipe band with a view to increasing membership to all schools in the Boroughmuir cluster, and The Edinburgh Reporter spoke to Kerry Simpson, one of the mums who is organising the fundraising, to find out more:-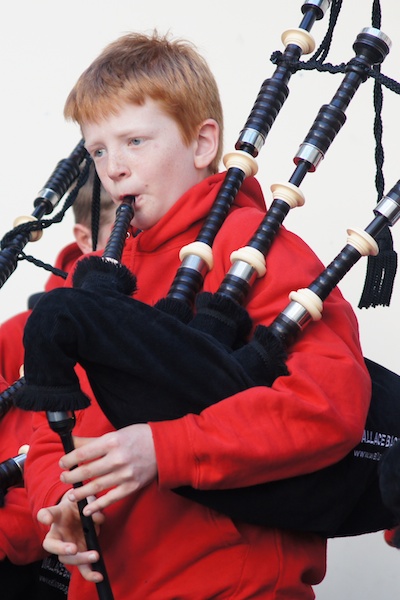 Technophonia by Oliver Searle shortlisted for Royal Philharmonic Society Award
The City of Edinburgh Music School in conjunction with Drake Music Scotland has been shortlisted for a Royal Philharmonic Society Award for their performance at the Cultural Olympics in London, in the Learning and Participation category.
The Royal Philharmonic Society Music Awards are the highest recognition for live classical music-making in the United Kingdom. These independent awards were set up in 1989 to celebrate the outstanding musical achievements of both young and established, British and international, musicians. In 2003, BBC Radio 3 became the RPS media partners, devoting a full- length programme to the RPS Music Awards.
The RPS Music Awards are governed by the Society's guiding principles of Excellence, Creativity and Understanding. Nominations are invited annually from leading members of the profession and organisations throughout the country. Each Award is decided by an eminent, independent jury. The list of winners since 1989 reads as a roll call of the finest living musicians.
Oliver Searle, one of Scotland's most exciting composing talents, and currently Lecturer in Creative and Contextual Studies at the Royal Conservatoire of Scotland, was commissioned by Drake Music Scotland to write Technophonia to explore the creative potential of the innovative technology they use to make music accessible to participants with severely restricted movement. These specialised instruments enabled the disabled musicians to perform alongside The City of Edinburgh Music School students on more conventional strings, piano and rock instruments.
The three official shortlisted nominations in each award category were announced on 11 April 2013 and the final deliberations of the juries are revealed in May at a dinner at the Dorchester Hotel, London.