Edinburgh bloggers – Mary Gordon

There are hundreds of thousands of reasons to blog, and there are hundreds of people in Edinburgh blogging their hearts out. So who are they and why do they do it? We have been asking some Edinburgh bloggers what they are up to. If you are an Edinburgh blogger and would like to be featured then get in touch!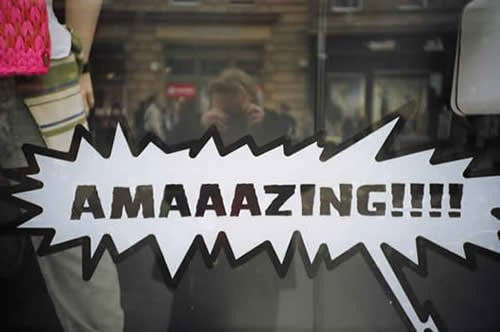 Mary Gordon blogs under the name Creative Voyage This is what she says about herself.
I'm Mary Gordon and I've been facilitating creativity workshops and classes based on the principles of The Artist's Way for over fifteen years in Edinburgh and Glasgow. I'm a filmmaker who has also worked in corporate environments (from the NHS to beside Dolly the Sheep), publishing and film production. My current creative interests are creating new film projects, knitting, blogging, taking many many photographs on old style cameras and planning travel adventures. My teaching methods are based on my own practice and experiences of being a creative person in a world which appears not to welcome the creative (but secretly hungers for it shusssh don't tell). I can never hear about a person's creative dream without wanting in some way to enable it to happen however odd and extraordinary. I am convinced that allowing creative dreams out to play makes us happy and in turn makes the world a better place. My mission is to enable unlived dreams impossible.
We asked Mary some questions and here are her answers:-
Who are you and what do you do?

I'm a photographer/filmmaker/creativity facilitator living in Leith

What made you start writing a blog?

I went on line quite early and started reading loads of really interesting early blogs which inspired me.

What purpose is your blog serving?

Well I'm on my fourth blog ! I first dipped my toes into the water about 8 years ago. My first blog was like a commonplace book online – it was quite out of focus with lots of links and random jottings about my life and recipes. Then I started getting more into photography and using my blogs as an outlet for that. Now I've evolved into a platform which allows me to write about fostering creativity (which links to the workshops I run) and show off my photography projects. I have a LOT to say so its good to have an outlet which doesn't involve me sidling over to people in cafes and bending their ear.

Why did you choose WordPress/Blogger or other platform?

I use drupal which was chosen by Fiona Thomson my weblady http://www.picnmix.com/

Do your visitor numbers matter to you? Would you tell us what they are?

Sadly yes! Its obvious to me that I don't just want to spout off I want an audience. They vary between 100-250 unique visitors a day depending on whether I've done an interview on the blog, put out my monthly newsletter or had a lot of retweets.

What do you think you could do to improve your blog?

My free resources need a make over! I think more in-depth writing is needed. However quite random stuff is popular. I did an extended quote by Patti Smith as one of my posts a few months ago and got 500 hits just for that.

What plans do you have for the future of your blog?

More interviews. I'd like to have a go at video podcasting.

I've made lots of amazing  connections across the globe via my blog, tweeting and a couple of email groups I've been on. 2 years ago I went on an extended trip from UK/LA/SF/Sydney/NY and stopped off meeting people I 'knew' from my online life.