Five things you need to know today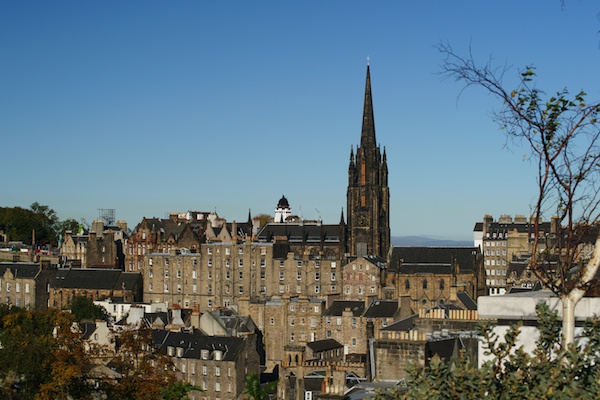 Men arrested in connection with armed robbery – New Street Development – No 45 bus – Submit Your story – Bad parking? –  
Two men have been arrested and charged in connection with an alleged armed robbery at an Edinburgh jewellery store in George Street on Tuesday, January 15.
The men aged 25 and 26 are scheduled to appear at Edinburgh Sheriff Court tomorrow.
***
A planning application has been submitted to Edinburgh Council this week for a mixed use development on an empty site next to New Street and Calton Road. Yes that empty site:- the former bus depot. (Bit confusing that the plan has been submitted with the north point facing downwards!) There will be a public consultation on 14 March 2013 at Canongate Venture on New Street from 11am to 8pm and again from 16 March 2013 from10am to 12.30pm. This site already has planning permission from 2007 in place but a separate application has been made to extend the time within which the development will start. If you are interested in seeing what might be built on the land then put the dates in your diary now. All papers for this new application are here.
The Reporter attended the recent meeting of the West End Community Council who seem to keep a close eye on all proposed developments in their area of the city and were particularly exercised about photovoltaic panels which some property owners wish to install. At the same meeting Councillor Alasdair Rankine mentioned a new booklet which has been produced specifically for the members of the planning committee to give them some idea as to relative sizes and measurements called Measuring Edinburgh. You can download a copy to your computer here or you can contact the council to ask for a paper copy.
***
Recent changes to the Lothian Buses 45 route have been hailed as a success. Last year Lothian Buses extended the route of its service 45 bus providing a valuable new East to West link across the City. The extended route which runs to Queen Margaret University via Chambers Street, North Bridge, Leith Street, Meadowbank and Portobello has proved very popular with passengers.
Students in particular have found the service very useful as it visits Heriot Watt at Riccarton, Napier University, Edinburgh University as well as Queen Margaret University. Since its launch on 28 October 2012, the new and improved 45 has seen an 80% increase in passenger journeys.
Bill Campbell Operation Director Said:-"This extended route has proved a great success.  Its very popular with customers as it misses out a great deal of the City Centre keeping journey times down."
Service 45 runs every 30 minutes Monday to Friday.
 ***
Our submit your story feature is proving fairly popular and here is our latest story from one of our readers. The new Salvation Army shop is looking for volunteers! If you have a story (not just an advert for your business please!) then please use the Submit your Story page to send it to us.
***
There is of course the new Facebook page devoted to Edinburgh's worst parkers, but the BBC has some evidence of this on a street in Tollcross too. Apparently a caravan is not a vehicle so the council cannot ask for it to be moved.
***