The Edinburgh Reporter chats with Gillian Dalgliesh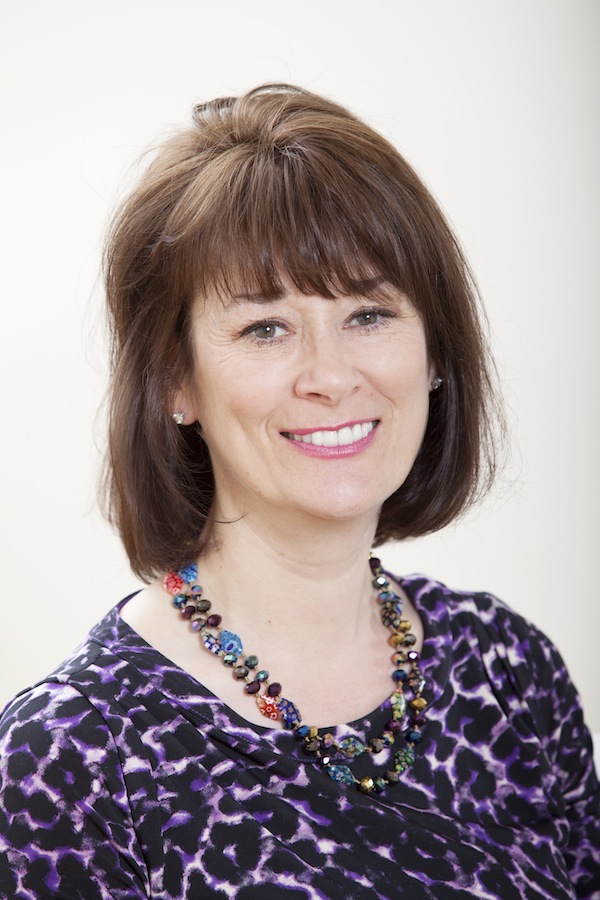 WHO ARE YOU AND WHERE DID YOU COME FROM
My name is Gillian Dalgliesh and I am an Edinburgh-based business and life coach. I am Edinburgh-born and bred and live here with my four teenage children.
I run SlimThink. A life coaching consultancy which focuses on helping people to overcome the barriers to losing weight and maintaining weight loss through positive mindset techniques www.slimthink.com
The course is just as useful though, for helping clients achieve other personal, or professional goals. I am passionate about the benefits of positive thinking – it is a very powerful tool for living a happier and healthier life.
WHAT IS THE BUSINESS BOOK YOU RECOMMEND THAT EVERYONE SHOULD READ
I would recommend reading anything by Richard Branson – we can all learn from his insights into business. I would also suggest motivational speaker, Anthony Robbins' books – Unlimited Power: The New Science Of Personal Achievement is particularly inspiring.
WHAT DO YOU THINK ARE YOUR BUSINESS STRENGTHS AND WEAKNESSES
I have been told that one of my main strengths is my empathy for and understanding of other people's challenges, which helps me help them more effectively. We are all capable of achieving so much more and so often, all we need is to eliminate the doubt which holds us back and to improve our self-belief.
My weakness is that there is only one of me at the moment, to run the business and the courses, but my plan is to hire other coaches with a similar focus.
WHAT WAS THE DEFINING MOMENT ON YOUR CAREER PATH THAT HAS GOT YOU WHERE YOU ARE NOW
The defining moment for me was when I realised I was unhappy in my working and personal life and I took some very tough decisions to be able to make positive changes. It was a difficult process, but the results more than justify the steps I took and have demonstrated for me yet again the power of positive thinking.
HOW DO YOU SPEND YOUR SPARE TIME
Life is very busy, but I always make time for my children, family, friends, reading and yoga.
DO YOU THINK YOU ACHIEVE A GOOD WORK/LIFE BALANCE
I always try to achieve a good work/life balance – I think it is very important. Every day I set aside blocks of time for work and also time for relaxation. I live very much 'in the moment', so whatever I am focusing on at the time, receives my full attention. This helps me be much more effective in my working life and to be able to relax and enjoy my free time too.
WHAT MAKES EDINBURGH THE BEST LOCATION FOR YOU TO LIVE AND/OR WORK IN
Quite simply, I love Edinburgh and its beauty, culture and history. It's not too big, not too small and has easy access to other cities I like, such as Glasgow and London.
WHAT IS YOUR SPECIAL AREA OF EDINBURGH OR SPECIAL PLACE IN EDINBURGH AND WHY
Stockbridge is my favourite part of Edinburgh. It is special to me because I grew up near Stockbridge and having lived abroad for many years, I have now returned to the area. I love its sense of community, its style, shops, restaurants, bars, the Botanics Gardens, Inverleith Park and its proximity to the city centre.
WHAT WOULD YOU CONSIDER THE PINNACLE OF YOUR CAREER
The pinnacle of my career emerged recently when I launched SlimThink. The first session of workshops delivered very positive feedback – clients are not just finding it easier to achieve and maintain their weight goals, but the focus on positive thinking is also helping people feel more in control and confident about addressing career and business objectives as well as providing them with the tools to improve family and other relationships.
IF YOU HAVE A MENTOR, TELL US WHO THAT IS AND ABOUT YOUR RELATIONSHIP
I feel very lucky to have five mentors, including family, friends and business contacts, who guide and offer support. While they all have different perspectives, I value their individual views and opinions.
WHICH NETWORKING GROUPS IN EDINBURGH HAVE YOU FOUND PARTICULARLY USEFUL
So far, I have found The Edinburgh Businesswomen's Club (ESBC) and the PA Exchange very helpful, but I plan to also attend others which have been recommended to me.
WHO ARE YOUR BUSINESS HEROES
Like many people, I admire Richard Branson for his business success. I find him inspiring and I like that he strongly emphasises the value of intuition in decision-making. So many people underestimate its power, but we can all benefit from developing our intuition and using it more actively and regularly in all aspects of our lives.
WHAT ARE YOUR PLANS FOR THE NEXT YEAR
My plan for the next year is to grow Slim Think – I want to help as many people as possible to achieve their weight goals, their personal ambitions and to improve their relationships.
DESCRIBE YOUR TYPICAL DAY FOR US
I am an early riser, so I am usually up at 6am. I meditate and do yoga until 7am, then I get the children off to school. The rest of the day is filled with work – SlimThink is proving very popular and I am developing a CD to help boost clients' motivation levels on an ongoing basis, when the course ends. In the evening, I like to watch some TV and read.
BEST JOB ADVICE YOU EVER RECEIVED
The best job advice I ever received was to love your life, love your work and life will love you back – so true and it has become one of the foundations of my life. Once again, it emphasises the power of positive thinking!