Five things you need to know today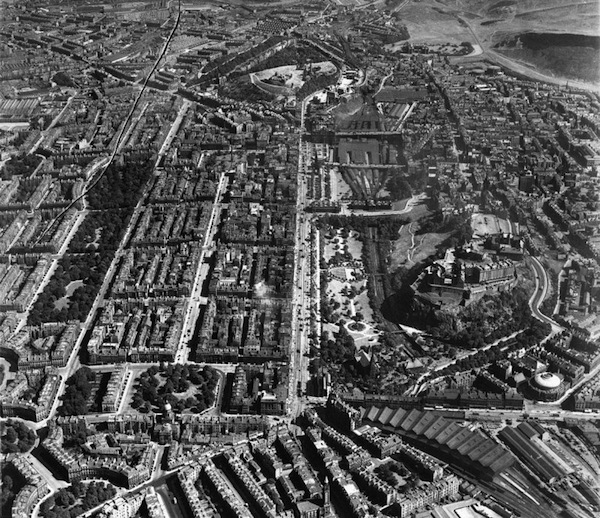 Sir Chris Hoy – Pandas – Petitions Committee – World Heritage Day event – More tennis stars coming to Edinburgh this summer 
The Edinburgh Reporter will be jostling for position along with most other media outlets we imagine at today's press conference called by Sir Chris Hoy's PR team. It appears that he is about to announce his retirement from cycling, according to those in the know. Other suggestions are that he is about to change sports and take up diving since the competition will be held at the Royal Commonwealth Pool in Edinburgh, and other Twitter jokers say that he is about to take up football.
We shall be able to tell you what is really happening later on!
***
Just along the road there is much anticipation surrounding the pandas possible mating activity. Even if they do not actually manage to mate then there could  be artificial insemination in a desperate bid to breed pandas this year from the most famous couple in Edinburgh. A spokesperson for the Zoo said:-
"Tian Tian's oestrogen level is still continuing to rise slowly, but she is still not quite at peak. We continue to monitor her hormones and behaviour, and all is heading in the right direction. Professor Wang, our Chinese expert, believes our female panda could either suddenly progress very quickly from this stage, or enter the 36 hour breeding window after a slow but continuous rise in hormone levels on either Thursday or Friday of this week. We will not attempt to introduce the two pandas until we reach this stage. It is all very normal and all part and parcel of giant pandas – it's just really a waiting game now!"
***
The council's Petitions committee meets again this afternoon. There are several petitions which are going to be heard, having gained enough public support. Those being discussed will include the Crackdown on Legal Loan Sharks, A safer mechanism for reporting Edinburgh Council Mismanagement, princes Street for people and Bedroom Tax.
The petition to set up a different 'Whistleblower Hotline' is run by a campaign group who have a website here. Their spokesman said:-"The petitioners will outline why the tales of the two whistleblowers are salutary.
"They will highlight how their hotline will differ from the one the Council Head of HR will probably announce next Thursday. He is likely to explain the Council is already setting up an independent hotline. But there will be one crucial difference. The petitioner's one would only be accessible to the leader of each political grouping at the Council. The HR one will be accessed by the Chief Executive for the Corporate Management team.
"The case they will make is why their proposal is safer. They will explain that the last two whistleblowers who were disciplined would not have been protected under the HR plan. They forked out thousands of pounds in lawyers fees at Employment Tribunals to get justice. Their crime? Reporting Council mismanagement.
The nub of the Petitioners bid is for a truly effective check and balance on Council malpractise, no matter which Party is in power."
You can follow the Petitions Committee online or indeed attend the City Chambers at 2pm to follow proceedings live.
***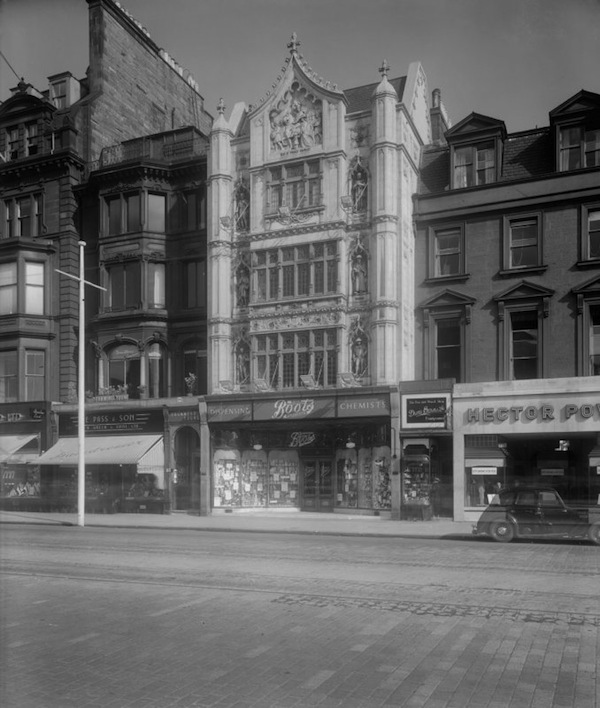 © RCAHMS (Scottish Colorfoto Collection)
Today is World Heritage Day and we are delighted that thanks to RCAHMS we are able to bring you an aerial view of Edinburgh and this fabulous photo of what Boots on Princes Street used to look like!
Tonight from 6.00pm – 7.30pm, Royal College of Physicians, Queen Street, Edinburgh there is an event run by Edinburgh World Heritage who describe the event as follows:-
Here in Edinburgh we are taking international co-operation as our theme. The event will look at how World Heritage can be used to promote and support international co-operation, with contributions from expert speakers and panel discussion.
To book your place and for more information please click here.

Registration opens at 5.30pm.

Speakers:

Fiona Hyslop MSP, Cabinet Secretary for Culture and External Affairs
Fiona Hyslop was appointed Minister for Culture and External Affairs in December 2009. She established the cultural development body, Creative Scotland, in July 2010, as part of the Public Services Reform Act. She also secured funding towards the Dundee V&A project, the new Bannockburn visitor centre, and the creation of the Robert Burns Birthplace Museum in Ayrshire. As part of the Scottish Government's programme of international development, Fiona Hyslop launched strategic plans for engaging with India and Pakistan in 2010. Her Ministerial portfolio covers External Affairs, Europe, Culture and the Arts, Broadcasting, Architecture, Built Heritage, Lottery Funding, Historic Scotland, National Records of Scotland and Major Events Strategy.

Prof. Dr. Jacek Purchla, Kracow International Cultural Centre
Professor Purchla is the founder and director of the International Cultural Centre in Krakow, established in 1991. He is a full professor of humanities and a member of the Polish Academy of Arts and Sciences, head of the Department of Economic and Social History, UNESCO Chair for Heritage and Urban Studies at the Krakow University of Economics, and the head of the Centre of European Heritage, Institute of European Studies at the Jagiellonian University.

His research areas are urban development, social history and art history of the 19th and 20th centuries, as well as the theory and protection of cultural heritage. He is the author of over four hundred academic works, including a number of books. From 1990 to 1991 he was a vice-mayor of the city of Krakow. Since 2000 he has chaired the Monument Preservation Council at the Ministry of Culture and National Heritage. In February 2012 was elected as vice president of Polish National Commission for UNESCO.

Mrs Susanne Hauer, Organisation of World Heritage Cities secretariat, Regensburg World Heritage Site
The Organization of World Heritage Cities is composed of 238 cities, within which are located sites included on the UNESCO World Heritage List. The organization  encourages co-operation between its member cities, and the exchange of information and expertise on matters on the management of sites. The Regional Secretariat of OWHC for North Western Europe is based in Regensburg, Germany, where the Old Town Regensburg with Stadtamhof became a UNESCO World Heritage Site in July 2006.

The event is organised by Edinburgh World Heritage, with support from Historic Scotland, the RSA Fellows MCICH Network, and Thomas Miller Investments.
 ***
Former British No 1, Greg Rusedski and 2003 Wimbledon Champion Mark Philippoussis are the latest players to confirm that they will compete in the Brodies Champions of Tennis event in Edinburgh.  The pair will join John McEnroe, Tim Henman and Goran Ivanisevic at the first ever ATP Champions Tour event to be held in Scotland, which is to take place at the home of the Edinburgh Academicals from June 20th to 23rd.'
Tickets are now on sale at www.championsoftennis.com
Our photo today © RCAHMS (Aerofilms Collection)