Jenny MacLean on mind altering weight loss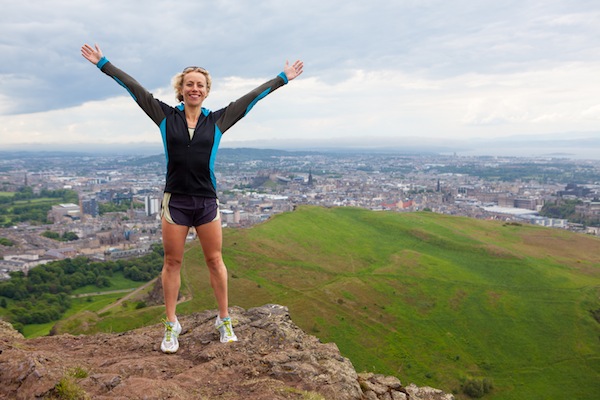 Mind Altering: why you need to change your mind to be able to change your body
Losing weight and becoming fitter and healthier takes time, discipline and motivation.
It also takes belief in yourself, to achieve your goals. Sometimes, this is the hardest part. But you can make it easier by first changing the way you think about yourself, in connection with food and fitness.
So, if you started 2013 with the best of fitness intentions, but have hit a few stumbling blocks, it could be useful to look at why.
For instance, some people have an 'addiction' to a certain food, that just isn't good for them and they find it hard to give it up. Or, deep down they can't picture themselves as fit and healthy. And they don't know how to overcome these obstacles.
This is where neuro-linguistic programming (NLP) can help. For those who haven't come across it before, it is a set of powerful techniques which help change the way you think – for the better. NLP gets to the subconscious 'root' of your food, or exercise related issue and helps you overcome behaviours and thoughts that are preventing you from reaching your goals.
In other words, it provides you with a long-term solution, to long established attitudes and beliefs that are holding you back.
If you'd like to give it a try, seek out a registered, qualified practitioner, to help get to the source of any persistent obstacles. It could be the first step towards achieving the health and fitness results you thought were beyond your reach.
Jenny MacLean of EnergyWise Health & Fitness offers both Pilates classes and one to one fitness and Pilates training.  Jenny also recently qualified as an NLP practitioner, to enable her to further enhance her fitness services. 
Further information about EnergyWise Health & Fitness is available at www.energywisefitness.co.uk (07775 621465), on Twitter @nrgwise and on Facebook at EnergyWise Health & Fitness