Filth's Brian McCardie makes Begbie look like a Disney Character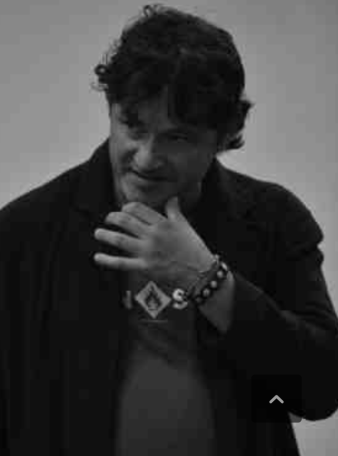 'Filth,' the eagerly anticipated film based on the Irvine Welsh novel of the same name is released in Scotland today, and actor Brian McCardie who plays the less than politically correct Detective Constable Dougie Gillman has kindly taken time out from his extremely busy schedule to speak exclusively to the Edinburgh Reporter about his character, the controversial casting of James McAvoy in the lead role and a certain Hearts' legend.
Set in Edinburgh, the film deals in drugs, violence, sexual perversions and prostitution, and many who have read the dark novel, which was first published 15 years ago, expressed surprise that McAvoy, the fresh faced star of Atonement and X-Men was cast as the 40 plus alcoholic masonic Jambo, but his performance has already been widely acclaimed, and Brian insisted that the decision was 'genius.'
McAvoy plays corrupt cop, Detective Sergeant Bruce Robertson who is determined to win his wife and daughter back by getting  promoted and will stop at nothing to get his way, including turning against his colleagues, but a crippling drug habit takes a toll in his sanity as he tries to solve a brutal murder.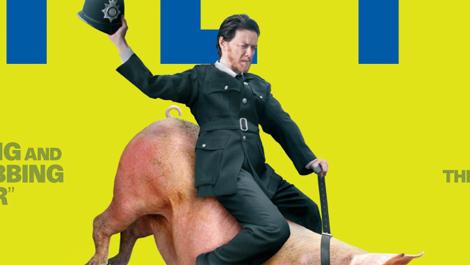 As well as McAvoy however there are plenty other big names in the film including Jamie Bell, Jim Broadbent, Eddie Marsan and of course Brian whose character is described in the book as having cold blue eyes, a big powerful jaw that you could break your fingers on and as wide as he is tall.
The instantly recognisable star of films such as Rob Roy, Speed 2 Cruise Control, The Ghost and the Darkness and the Damned United is one of Scotland's most successful actors and has appeared with top Holywood stars such as Liam Neeson, Michael Douglas, Val Kilmer and Sandra Bullock to name but a few.
He lived in Los Angeles for a spell, but has returned to the UK and is now seen regularly on both the big and small screens and treading the boards as he is at the moment.
He was widely praised for his performances  as Detective Constable Joe Geddes in the excellent Bafta nominated 'Low Winter Sun' as well as loyalist criminal Billy Johnstone alongside James Nesbitt in 'Murphy's Law.'
Brian told the Edinburgh Reporter: "I play DC Dougie Gillman who is actually an amalgamation of two detectives from the book.  He is the type who won't show his emotions; think of Lewis Collins in the Professionals but fatter, and he would arrest you and find out what it was for later. Bruce Robertson (James McAvoy) describes him as a 'homophobic misoginist racist but a great detective.' He is very quick to violence and has a hip flask from which he slowly sips malt whisky all day; the type of guy you would never know was drunk until he is sick at the end of the night.
"Bruce is actually having an affair with his wife and although he suspects her of seeing someone, he would never in a million years have suspected him. I suppose he is not the most pleasant guy, but I see him as a lost soul
"When I spoke to Jon Baird the director about the role I told him that the bottom line was I'd make 'Begbie' look like a Disney character."
The film will no doubt be compared to 'Trainspotting' which was a massive success when it was released and helped further the careers of Ewan McGregor, Robert Carlyle, Ewen Bremner, Kelly Macdonald and Jonny Lee Miller.  Whilst it is too early say whether 'Filth' will gain the same cult status, Brian can already see the similarities. He continued: "I still haven't seen the film as I am working in London at the moment, but the response it is getting is similar to Trainspotting. Casting James as Bruce Robertson was genius. Even when the character he is playing is so repugnant somehow James is still charming. You would not have pictured him in that role after reading the book, which was very similar to the casting of Ewan McGregor as Renton in Trainspotting. When I read the book, I didn't envisage Ewan in that role but it obviously worked."
Brian is a big fan of the author Irvine Welsh's work, and in particular the iconic 'Trainspotting' although this almost cost him a relationship as he explains:
"I read all of Irvine Welsh's books up to Filth, but it disgusted me so much I took a break for a while, although I'm reading 'Skag Boy's at the moment which is excellent. When I first started reading Trainspotting, I was on holiday with my girlfriend and totally blanked her for three days until she threatened to go home. By that time I had only about six pages to go, so I finished it in the toilet before giving it to her to read then she blanked me for four days reading it."
Brian is no stranger to crime roles, and is equally adept playing both cops and criminals, having appeared in Taggart as well as Edinburgh based crime dramas Rebus and Case Histories, but given the choice, he knows which role he prefers:
"I played a detective in the Edinburgh crime series Low Winter Sun which was nominated for best drama at the Baftas, but I definitely prefer playing bad guys. Once you've played couple of psychopaths the offers keep coming in."
Filming in the capital gave him the chance to meet up with multi award winning actor Jim Broadbent who was a former co-star from 'The Damned United. '  Jim played Derby County Chairman Sam Longston who hijacked the great Dave McKay's return to Tynecastle after his career with Tottenham Hotspurs ended, and Brian of course played McKay.In one scene when Michael Sheen's Brian Clough turned up at his house in London to persuade him to sign for Derby, he gained the unusual distinction of becoming one of the very few (if any) actors to mention the Gorgie club on the big screen.
Celtic fan Brian recalled that role with affection: "I socialised with Jim although we never appeared opposite each other on screen in either film. He is an absolute gentleman, extremely humble and charming for such a massive star.
"It was a massive privilege to play the great Dave McKay and I was disappointed that I didn't get the chance to meet him. The director did, but didn't invite me! I did however have a long correspondence with his daughter and in the end it was a shame that many of Dave's scenes were cut.
"I never saw him play, but I know he was a fantastic player and a huge Jambo. When I told my father, who is a Celtic Supporter that I was playing Dave McKay he was shocked and just said: "Dave McKay? The real Dave McKay? "He then told me that Dave was a hard player with a great left foot and advised me to wear my simmit, shirt, jersey and overcoat to bulk up for the part."
Brian is currently appearing in Ghosts at the Almeida Theatre in Islington.