Employment opportunities through rugby and boxing coming to Edinburgh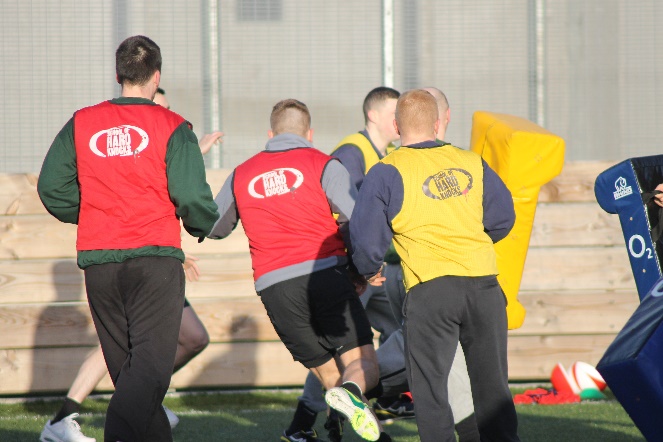 School of Hard Knocks is a social inclusion charity that delivers contact sports-based interventions to 'hard-to-reach' members of society to tackle issues associated with unemployment, crime and poor mental/physical health. You may have seen some of our work documented on Sky Sports, or watched the Glasgow show in 2013.
Following this programme in Glasgow, SoHK-Scotland has developed alongside community partners ng homes (the largest community based social landlord in Glasgow), and has delivered rugby and boxing interventions in community and prison settings throughout north Glasgow. Our programmes focus on enhancing skills, community ties, and support entry into positive destinations such as college, employment and/or voluntary work.
SoHK-Scotland is starting a new course in Edinburgh for unemployed men and women on Monday 16th February 2015. On this course, participants will receive fitness and rugby coaching from professional rugby coaches and players, as well as dedicated 1:1 personal and employability support. At the end of the course there will also be a 'jobs fair', giving participants the opportunity to showcase themselves in front of local employers.
Interested in finding out more about the School of Hard Knocks and our Edinburgh programme?
Are you aged 18+, currently unemployed and would like to take part in our Edinburgh programme?
Contact Kate on 07542 506 130 or email kate@schoolofhardknocks.org.uk
Are you an employer who could support our jobs fair and employ/give work experience to one of Edinburgh programme graduates?
Do you have the skills or expertise to help us on future courses?
Would you like to fundraise for us?
Contact scotland@schoolofhardknocks.org.uk or call Kate on number above.