Five things you need to know today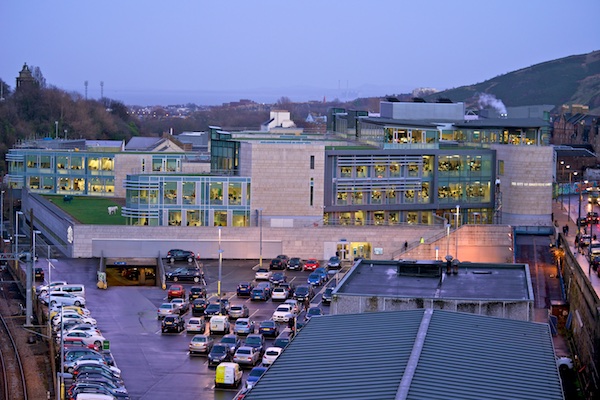 New Town Community Cinema
Sheraton Grand offers library concierge
BUILD IT!
LOVE YOUR LIBRARY – with Michelle McManus
Saying I Love You on Valentine's Day 
Next Friday night at the New Town Community Cinema they are showing Amelie.
More information on how to get tickets here.
The cinema is at 33 Barony Street and in case you don't know about it here is what the group behind it tell us:
The Glasite Meeting House is the former place of worship of the Edinburgh branch of the "Glasites". The Glasites were a small Scottish sect named after their founder Rev. John Glas an ordained minister in the established Church of Scotland. However, gradually he began to question the spiritual nature of the Church and as a result he left the Church and established an independent ministry.

The building is the largest and most elaborate of the Meeting Houses in Scotland. Graceful architectural details on the interior soften the general plainness. The building was complete on 26th December 1835. The building features Alexander Black massive moulded mantelpieces, cast iron railings for the main stair, and the pulpit, designed by David Bryce in 1873, and the two circular windows added for ventilation in 1890 by James B. Dunn. All carpenter work is of Miramuc yellow pine, and the pews have no space for kneeling since the Glasites used the ancient method of uplifted arms. External specifications were that the walls of the chapel were to be hand finished with ashlar, the blank windows on the exterior are filled with best Arbroath pavement, and the windows of the feast room (now the McWilliam Room) were of polished brown glass, to avoid being overlooked. Two clocks original to the building are still functioning today.

The Screening will take place in the main hall under the spectacular Georgian glass cupola and guests will sit on the padded pews (feel free to bring additional cushions).

The Glasite Meeting House is run by the charity the Scottish Historic Buildings Trust. The trust is paying for the hire and license of the cinema equipment and films. All profits from the running of the cinema goes towards saving Scottish historic buildings and giving them a future use to be used by the community.
The Sheraton Grand Hotel & Spa has launched a Book Menu giving its guests the unique opportunity to purchase signed copies from some of Edinburgh's most celebrated contemporary authors including Ian Rankin, Alexander McCall Smith and Kate Atkinson, directly from their bedroom.
The Sheraton Grand Hotel & Spa is the only hotel in the city to offer the "Books in Bedrooms" room service. The Book Menu, which is present in all 269 bedrooms, also features a carefully selected range of classic Scottish books, locally-written children's books and hand-picked guide books to the city that can be delivered to the room in minutes.
The hotel has worked in collaboration with a local independent bookshop owner Gillian Robertson and has been supported by the Literary Tourism Innovation Fund, created by the Edinburgh City of Literature Trust and Edinburgh Tourism Action Group, with a key aim to develop new literary tourism experiences across the city.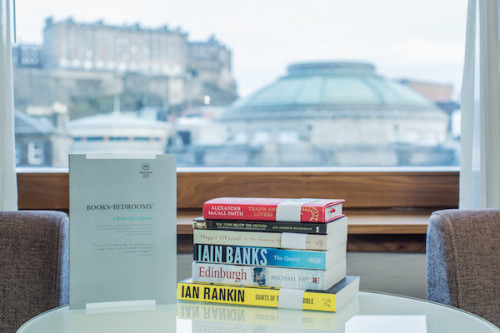 Tristan Nesbitt, the General Manager at the Sheraton Grand Hotel & Spa said: "The Sheraton Grand Hotel & Spa has a close connection with Edinburgh's cultural quarter which is right on our doorstep. Within a day of launching, guests have already purchased several books from our legendary authors and have been thrilled by the opportunity to embark on a literary connection with Scotland's capital – the world's first UNESCO City of Literature"
Director of the City of Literature Trust, Ali Bowden commented: "The Book Menu is a fantastic opportunity to bring literary Edinburgh to tourists and enrich their visit to our city. Reading about Edinburgh when staying in Edinburgh can turn a holiday into a captivating experience as the voices of Edinburgh authors lead the way along the wynds and closes in the footsteps of their characters."
Live Build at the National Museum of Scotland
3 Feb – 15 April 2016
Every Wednesday & Friday from 11:00-16:00
Grand Gallery, Level 1
Free
Watch Warren Elsmore's team create a large LEGO® brick model of our very own museum.
BUILD IT! is part of the Festival of Architecture 2016, which will celebrate Scotland's fantastic built environment, as a key part of the 2016 Year of Innovation, Architecture and Design celebrations. #IAD2016
If you live in Wester Hailes then you could bump into Michelle McManus at the library there tomorrow afternoon.
She will be there to do a special reading event at 2:00pm  for National Libraries Day. The campaign is called Love your Library and it hopes to inspire you to take your family to your local library and enjoy the range of free services that are on offer to help with reading writing and counting.
The singer said she is going to read The Gruffly by Julia Donaldson and Winnie-the-Pooh. She added: "I love spending time with my nephew and godson and we have a good giggle when we read books together. Libraries are great places to visit."
The Scottish Government has put aside £198,000 for partnership work in libraries. So every library will get a pack with library card holders, posters, activity sheets and stickers.
At the launch event earlier this week Cabinet Secretary for Education and Lifelong Learning, Angela Constance was joined by Michelle, at the launch of the campaign. She said:
"The Scottish Government is proud to have partnered with libraries for the next phase of the Read, Write, Count campaign.  We know learning doesn't stop at the school gates and libraries play a crucial role in supporting early learning in communities across Scotland.
"During children's critical first years of school reading, writing and counting together can support their learning and help with their concentration, behaviour and making friends. It can also boost their confidence and happiness.
"I want to support parents and make it easier for them to be involved in their child's learning outside of school.  Libraries don't just provide reading material, they offer a welcoming environment for families to enjoy time together and help develop children's literacy and numeracy skills."
Diane Yule, Team Leader at Wester Hailes Library said: "I think 'Read, Write, Count' is a great initiative and really ties in with everything we are doing in libraries across the city.
"We are delighted to be involved with the Love your Library campaign on National Libraries Day."
Not to put too much pressure on you but it is Valentine's Day next week. If you have someone you want to spoil then we have a few suggestions for you over here. But Gardening Scotland have an idea that might have you coming smelling of roses. Tickets are now on sale for this summer's floral fair and the organisers think it would be a good idea to buy a couple of tickets and take your Valentine with you.
For more information and to book tickets visit www.gardeningscotland.com
They also offer some gardening advice on how to look after your roses at this point in the year when a fragrant rose is a long way off.
 Here's a few things to keep in mind when caring for them.
Roses are hungry plants, so make sure you add plenty of organic matter, such as well-rotted manure or compost, to the soil before planting.
Newly-planted roses will need to be kept well-watered when they are trying to establish.
Add rose fertiliser in March or April, at the start of the growing season, and again in June to repeat-flowering varieties.
When flowers are ready, cut them regularly to encourage further growth.
SCOOPIT

Custom Search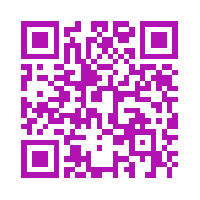 Sign up here for a daily email from The Edinburgh Reporter ! [mc4wp_form id="169103″]
If you are reading this article in print and would like to visit The Edinburgh Reporter website then simply scan the QR code here with a smartphone or tablet.