More jobs at Edinburgh Airport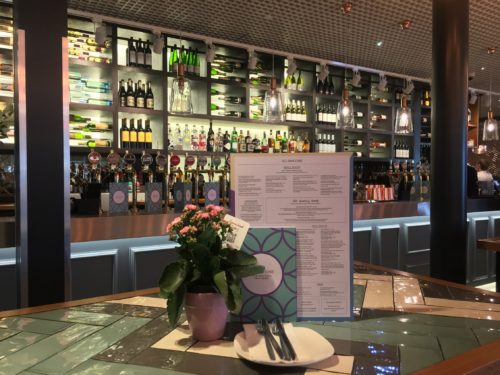 Edinburgh Airport has welcomed the New Year by announcing that its continuing growth will deliver around 100 new retail jobs at the airport in 2017.
The redevelopment of the airside retail space at Edinburgh Airport in the past 12 months has meant an increased choice for passengers with 20 new outlets opening that has resulted in the creation of nearly 200 new jobs and a 21 per cent expansion of the retail and catering space compared to 2015.
New retailers at the departure gates include JD Sport, Michael Kors, The Watch Collection, Brora, Next, Fatface, All Bar One, Max Mara Weekend, Rolling Luggage, Traveller, Tartan Weaving Mill, Scottish Fine Gifts, Tartan & Tweed and Krispy Kreme.
We were invited airside last month to see the flashmob dance to herald the official opening of All Bar One at Gate 6:
Great idea @allbarone to bring in @Jazzartuk to the airport today for a wee bit of dancing! pic.twitter.com/256kI3oT0X

— Edinburgh Reporter (@EdinReporter) December 16, 2016
Commenting on the further expansion retail outlets – and the vital part it plays in the growth of Edinburgh Airport – Chief Executive Gordon Dewar said: "2016 has been an incredible year for Edinburgh Airport and the expansion of the retail side of the business is a key part of our success.
"Edinburgh Airport's growth in the non-aero market allows us to be competitive and attract more new airlines and more new routes in and out of Scotland's capital.
"This strategy has not only seen passenger number grow to record levels – we are on course for 12 million this year – it benefits airlines too. It is good for us, good for our customers and ultimately – with the creation of more jobs and enhanced connectivity from the nation's capital city – it is good for Scotland."