Ryanair to fly even more routes from Edinburgh?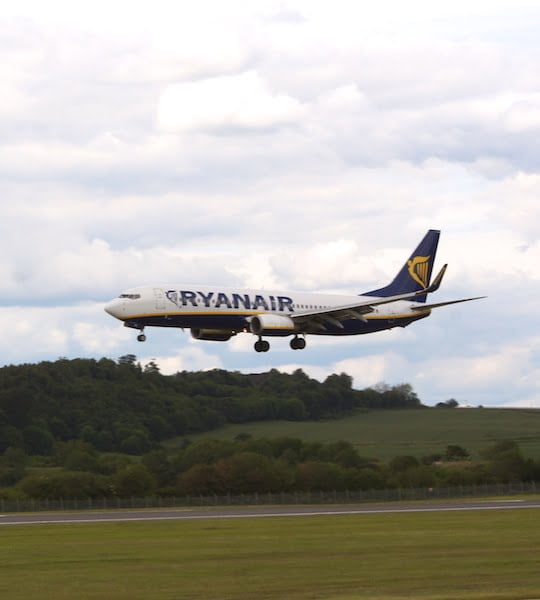 Ryanair will reportedly begin direct flights from Edinburgh to Oporto in northern Portugal and Vigo in western Spain this summer.
The airline announced new routes last month during a visit by CEO Michael O'Leary to Edinburgh. These routes will fly from Edinburgh to Baden, Budapest, Carcassonne, Eindhoven, Hamburg, Katowice, Nantes, Prague, Szczecin, Toulouse, Venice, Valencia and Wroclaw in  winter 2017/18.
In addition there are two new routes from Glasgow to Krakow and Madrid.
Ryanair connects with major business centres serving Berlin, Dublin, London and Rome with what they describe as better timings as well as low fares, and will increase the number of flights to Copenhagen and Fuerteventura.
Meanwhile, Edinburgh Airport is said to be studying the feasibility of flights to Moscow Domededovo, while a long-hoped-for direct service to Beijing with Hainan Airlines – which is currently promoting flights to Beijing via Manchester, with Flybe connections from Edinburgh – is still a possibility, according to travel industry insiders.