Council elections 2017 – Callum Laidlaw – Portobello and Craigmillar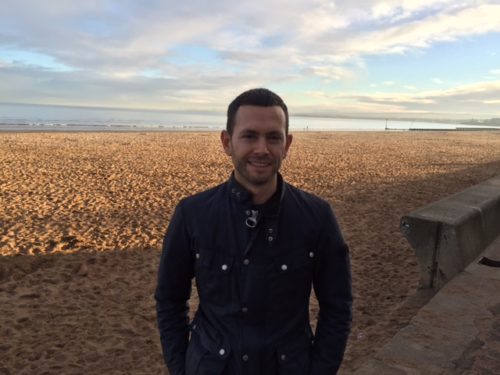 Callum Laidlaw is the Scottish Conservative and Unionist Party candidate for Portobello and Craigmillar Ward. We met him on Portobello Beach to find out what he wants to do if he is elected as a councillor. 
Biography:
Born and raised Edinburgh.
Son of a teacher and small business owner.
Studied International Relations at the University of St Andrews.
Worked in Corporate Communications in London for approx. 10 years working for a multi-national client base including financial services, technology and consumer goods.
Returned to Edinburgh in 2014 to campaign for a No vote in the Independence referendum
Scottish Conservative and Unionist candidate for Falkirk East in 2016 Scottish Parliament, acheiving an 11% swing
Scotland Chair, Tory Reform Group
Main political ambitions for the Ward
Portobello Craigmillar is a microcosm of the city with a many different challenges from regeneration and preservation of a historic high street and mitigating the pressure of new development, to serious road and infrastructure challenges and areas of high social deprivation. I want the ward to have a strong voice at The City Chambers and not have only its issues tackled but also be a key part of overall planning for a strong successful Edinburgh.
Specifically however I want to tackle the following:
Addressing local residents concerns and minimising disruption from current or proposed large scale development in the ward, such as Baileyfield South and Duddingston Park South.
Safeguarding and improving pedestrian and cycle safety in crossing Sir Harry Lauder road and railway line.
Improving access to the city centre, airport and West through the bus and local rail network and safe cycle ways
Better waste and recycling collection to reflect specific needs and reduce landfill further, especially looking at the needs of smaller households, older people and those living in flats
Delivering decent, timely road repairs with minimal impact
Supporting local businesses; encouraging the ongoing regeneration of Portobello High Street, supporting independent stores and entrepreneurs, as well as encouraging new retailers to local shopping precincts in Niddrie and Craigmillar
Encouraging the redevelopment and reuse of industrial sites for start-up businesses
Addressing safety and cleanliness concerns in public parks and the beachfront; including dog waste, littering, aggressive dog control and intimidating behaviour
Improved street lighting and supporting and encouraging the development of neighbourhood watch and resident associations in helping to address the high crime rate