Council elections 2017 – Craigentinny/Duddingston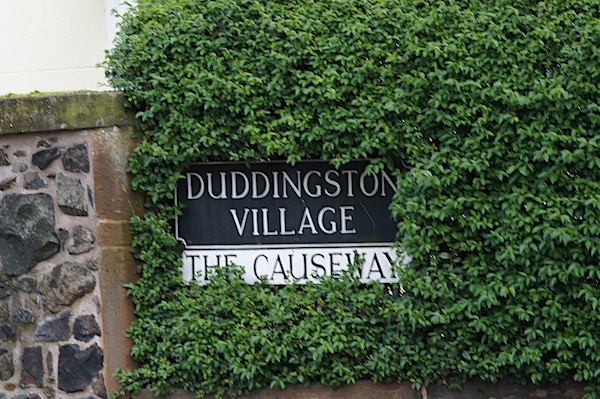 The current councillors for the Craigentinny/Duddingston Ward are
Joan Griffiths – Scottish Labour Party
Stefan Tymkewycz – Scottish National Party (SNP)
Alex Lunn – Scottish National Party (SNP)
The ward will be a four member ward from May 2017, and Stefan Tymkewycz is retiring from local politics at this election.
There were 2,590 school pupils in this ward in 2015, and it is home to Duddingston Loch where the Skating Minister, Rev Robert Walker, was shown having a spin on the ice. This painting, allegedly by Henry Raeburn, has become a Scottish icon, and it was suggested that it might have been an inspiration for the design of the exterior parts of the windows at The Scottish Parliament.
The candidates are :

Ian Campbell SNP

Joan Griffiths Scottish Labour Party

Patrick Hadfield Scottish Liberal Democrats

Alex Lunn SNP

John McLellan Scottish Conservative and Unionist Party

Lyndsay Martin Scottish Labour & Cooperative Party

Alex Staniforth Scottish Green Party

Mridul Wadhwa SNP
We reproduce below the interviews we have secured with some of the candidates. We are open to conducting interviews with all of the candidates so if that is you then get in touch with us! editor@theedinburghreporter.co.uk
Ian Campbell SNP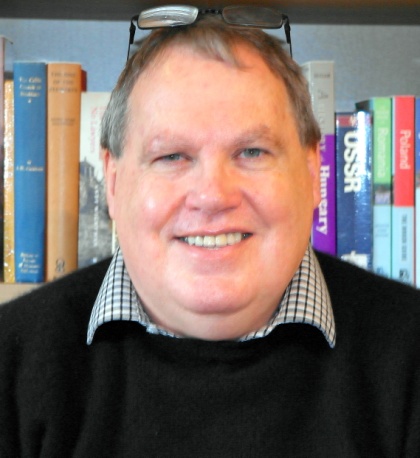 Ian lives in Leith and has a great deal of life experience. He has worked in local government and the charity sector and plans to be a full-time councillor. His top priority is the refurbishment of Meadowbank Stadium.
Joan Griffiths Labour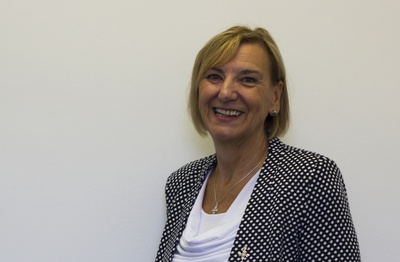 Joan Griffiths has lived in Craigentinny/Duddingston for over 37 years.  She explained : "I have been involved in the Action Group for over 30 years following the birth of my son who has a profound disability.
"In 2010 I received an MBE for my voluntary work with people with a learning disability across Scotland. I care deeply about my local community and it is an honour to serve as your local Councillor."
Patrick Hadfield Liberal Democrats
Patrick has lived in Edinburgh for most of the last thirty five years and in Bellevue since 2012.
He said : "I have been a member of the Liberal Democrats for seven years, believing in their core vales of openness, tolerance, devolving power to where it can best be used, and fighting social and economic injustice.
"Having lived elsewhere in Britain and Europe, I believe Edinburgh is the best city to live in! But it could be better, and if elected I would work to improve the city for all its citizens.
"I am particularly interested in
housing
education
green issues – particularly combating climate change."
Alex Lunn SNP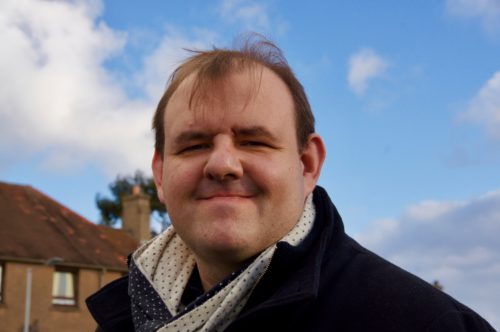 Alex Lunn is one of the three existing councillors for Craigentinny/Duddingston Ward and he is standing again as an SNP candidate in May 2017.
We spoke to him about what he thinks his achievements have been and what he feels the next administration can and should do.
You can either listen to this interview or read it below.
TER : Alex when you started off your life as a councillor you were actually a Labour councillor and you jumped ship!
AL : Yes how could I forget!
TER : And you are now standing again as an SNP candidate. What are the main things you are campaigning for here?
AL : My focus has never really changed.  From a national point of view I want what's best for Scotland and I want what's best for Edinburgh which obviously is not the way I see that things are currently going in the United Kingdom and they haven't been going that way for a long time.
In terms of the local issues of my ward I have actually had a fantastic five years. I have got so much done.  There's a new nursery school at Duddingston which I led the campaign on, the redevelopment of Portobello I was also heavily involved in as were several other councillors
There has also been a lot of big successes as well like changing Council planning policy before I was a Vice Convener when we got a street named after Lawrie Reilly. That was fantastic. I absolutely loved being involved in that.
TER : You had to change the law to do that?
AL : It certainly had to change planning policy! I felt at the time the officers were being very uncooperative and did not seem to get the point that I and the local community were making. Whether you're a football fan, a Hearts fan, a Hibs fan, a Rangers fan, a Celtic fan or an Aberdeen fan Easter Road and Hibernian Football Club are central to that area.
Now I'm a Jambo. Everybody knows that. I wear my heart quite literally on my sleeve, but Lawrie Reilly is a hero to the people of Edinburgh. He was a folk hero and that is why I wanted the new street right next to Easter Road named after him. Planning officers at the time were not overly cooperative.
I did offer them compromises including naming a street after the other Famous Five forward Willie Ormond, which they declined, and so I just changed the policy on them.
TER : At one point you were Vice Convener of Communities and Neighbourhoods and now what is your role?
AL : I am Vice Convenor of Planning.
TER : Which has been more fulfilling?
AL : Well I've got to say at this at this moment in time the communities and neighbourhoods Vice-convenership was excellent. Not only did I get to help with modernising local community media but, (and here's the thing I'm really proud of), I was able to set up two things as Vice-Convener, one I was able to actually get a food bank working group off the ground, which and which is now chaired by my successor Councillor Lewis Ritchie.
That has done a lot of fantastic work.  The other thing, the thing I got political heat for from certain sections of the community, I got Edinburgh to join the Syrian vulnerable peoples relocation programme.
I am so proud of that. I have met several Syrians who have come to Edinburgh and they are just so delighted to be here. It is a new life for them and they want they want to be part of Edinburgh.
TER : How many people has Edinburgh welcomed now?
AL : Well when I was Vice-Convener we were aiming for 100 and I am hoping that the number has gone up. I haven't checked recently but that is on my list of things to do. Now that I am vice-convener of planning my diary has really filled up! I have a weekly meeting with Councillor Ian Perry, the Convenor and the planning leadership of the City Chambers. We meet at 9 AM every Tuesday to discuss the various issues.
TER : Where do you think are the city could go from here? There is always conflict between greenbelt and brownfield sites.  What's your view?
AL : We need houses, we need jobs and we need investment and we need to relieve the pressure that there is currently in the houses of multiple occupancy, the HMO market.
We have to relieve that pressure as well.
TER : Do you mean there are too many of those?
AL : Yes Edinburgh has become such an expensive place to live that it is not only students who live in houses of multiple occupancy. It's  young professionals and young people who work in retail and say in the service industry who are living in houses of multiple occupancy because Edinburgh has just become so expensive.
In terms of my political beliefs I am somewhere to the left of Marx but the system and the capitalist system is all about supply economics and the supply of housing has not been strong enough in Edinburgh in the last ten years.
There are reasons for that most of them external but it is something that we have to get a hand on.
TER : But the council has just recently, just within the last year said that it is going to build 16,000 affordable homes over the next 10 years.
AL :  Correct.
TER : So is that not enough?
AL : I think to be honest we need to start getting some of these houses built and then we will know where we are going with the housing, but until we start actually seeing them built then the waiting list will continue to get worse.
TER : Haven't they already started? Haven't we seen new 21st-Century Homes in Muirhouse and other places?
AL : Yes but it is not enough. That is the point I am making. We have turned a corner but by turning the corner we are only at the end of a very long road.
We have a lot of work to do.  We are making the right policy decisions and the housing market and the developers are now looking to work with us so we've turned the corner, so  what happens and how far down the road we get is another matter.
Am I concerned about the impact of Brexit on the potential of the housing market in the next ten years? Yes I am very concerned about that.
TER : If you get re-elected what are you going to make your priorities in the local area?
AL : For the local area I will be looking to get more investment in our schools.
I feel good about the work I have done in schools in the last five years.
Obviously the highlight was the Duddingston nursery. We've also had investment in Parsons Green Primary School, Royal High Primary School Saint Ninians, Craigentinny.
I will be fighting for more of that I will also be making the case for more nursery placement at the other schools as well.  I will also be fighting hard to get more of the schools in my ward into the school road closure scheme.
Currently Duddingston and St John's have benefited from that; making it safer trying to change the attitude of parents when they are taking and dropping off their kids at school.
I want to see more of the schools in my ward added to the list of schools on that scheme.  I will be fighting very hard for that.
Of course the uphill battle really has been on dog dirt though sadly. It is now an education matter to be honest with you.
I holiday in America and I don't recall seeing a bit of dog dirt in America, and that is true wherever I have been. That's because the Americans pick up, and if they don't pick up they get a whopping fine.
We need to see that here, but definitely an educational element as well. And of course it is not just dog dirt we still have periodic problems with littering. High school kids have got better although I am under no illusions we will ever solve that!
John McLellan Conservative Party
Conservative Party candidate John McLellan met with us to explain why he wants to be a councillor. McLellan is a former newspaper editor, having been in charge at the Edinburgh News at two separate times and also the editor of Scotland on Sunday and The Scotsman.
He then moved to help the Scottish Conservatives with communications and is now a director of the Scottish Newspaper Society. He said :  "I think there is a big opportunity and a lot of challenges in the city just now in the way it moves forward and the way it develops. I've always had a keen interest in planning issues, a keen interest in economic development and have been covering it since I left full-time employment with the papers, as a journalist I thought this would be a good time to get involved myself.
"I thought sitting in a council chamber listening to the debates, well maybe I can make a contribution too.
"A stronger Tory group in numbers terms anyway we would be able to bring more balance to the kind of debates that the city is going to have to have. I think the rigours that we can bring to it will I think help drive a reform programme. I think the council needs to examine what it does and how it does it more closely than it perhaps has do for the last ten years. Certainly there is a lot to be done and I sense there is a great degree of cynicism about the services that the council provides.
"There's a lot of good things that the council does but I think more and more people are worried about how much value for money they're getting for their council tax and want to see real improvements. I think the Conservatives have a real chance to make a big contribution to the debates that have been had and which will definitely continue to be had especially with the likelihood of council tax going up."
And on issues in the ward where he is standing as a candidate, McLellan picked the planning matters: "The big item in this Ward is Meadowbank Stadium. There is no question about that. And it's not just a big item for this ward, it's a big item for the whole city. The future of the city's sports facilities, the future of sports facilities in this ward are bound up by the asset that is Meadowbank Stadium.
"I think the plan to sell off or to reuse large parts of the land but not to put it on the open market means the city is likely not to get as good value for its asset as it might otherwise do."
The Edinburgh Reporter chats to John McLellan Conservative Candidate from Phyllis Stephen on Vimeo.
Lyndsay Martin Labour Party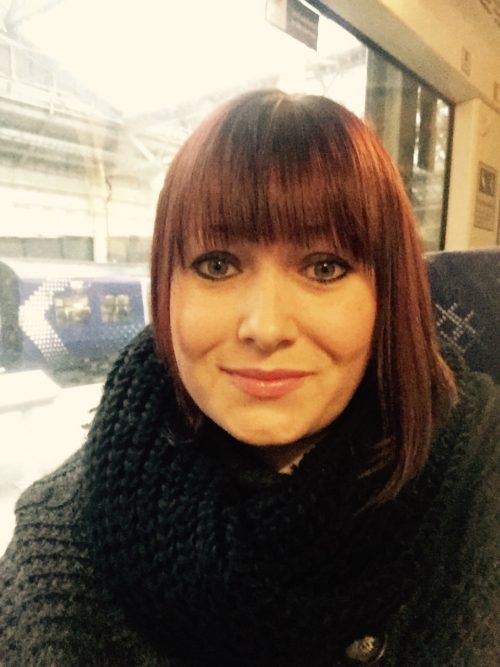 Lyndsay Martin has served as a community councillor, a member of a community centre management committee and is co-founder of a voluntary organisation. She has experience in the voluntary sector with communities from all over Edinburgh.  "I believe I am an excellent choice as your local councillor and will commit to representing the community. I will always put people first!
Alex Staniforth Green Party
Alex has most to say about housing. He would like the council to investigate the empty houses in the city and free them up for use by those who need somewhere to live.
He is also adamant that the rents in Edinburgh are too high.
He said : "There are lessons for the council's own 20,000 council homes. No-one has suffered more in the last five years from the attack on low wage earners and on welfare benefits than council tenants. With Edinburgh having the highest council house rents in Scotland, I can see why Edinburgh Tenants Federation has been calling for a rent freeze next year."
Mridul Wadhwa SNP
Mridul works on legislation for domestic abuses, forced marriage and BME women. She works for Glasgow Rape Crisis Centre and is a community worker. She trains police officers on equalities issues and charities on the benefits of devolution.
Here she is with SNP colleagues outside Holyrood recently.
Children don't need their mothers to be punished for the 'crime' of having kids. They need support. That's why I'm at demo to #scapthecap pic.twitter.com/mcqaODgIYc

— Cllr Adam McVey (@adamrmcvey) 20 April 2017