HMS Queen Elizabeth leaves Rosyth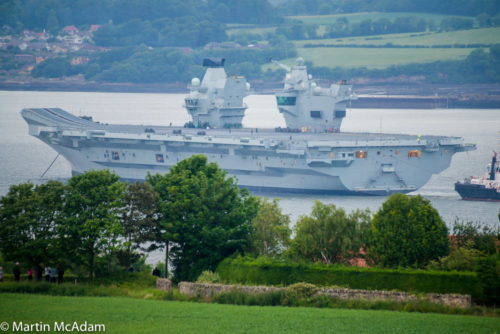 Following a lengthy process to build her, HMS Queen Elizabeth the first QE Class aircraft carrier left the half-built HMS The Prince of Wales behind and came out of the dockyard to sail into the North Sea for sea trials. According to the statistics, the design and build process for the QE class has taken an amazing 51 million hours.
We spotted the ship from a fair distance lying at anchor just outside the dockyard in the middle of the river. At 65,000 tonnes and 280 metres long this is perhaps not the easiest of vessels to manoeuvre.
There is 700-strong crew on board and 45 days' of food in the pantry and even without any aircraft on board there will be plenty of testing going on out in the North Sea for the next six weeks.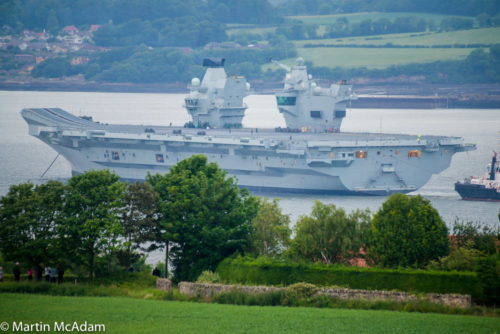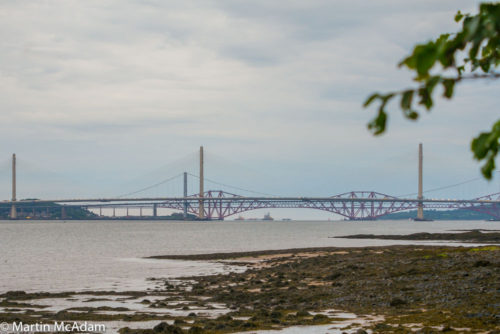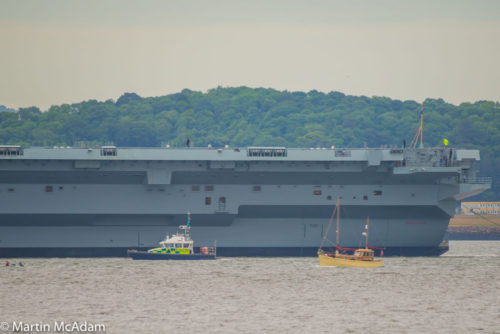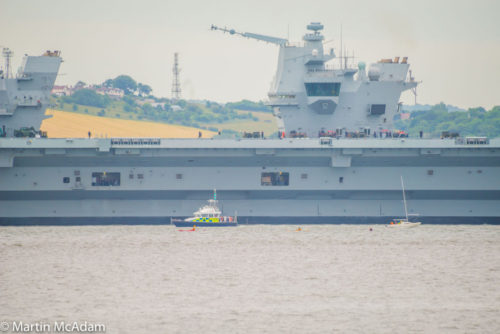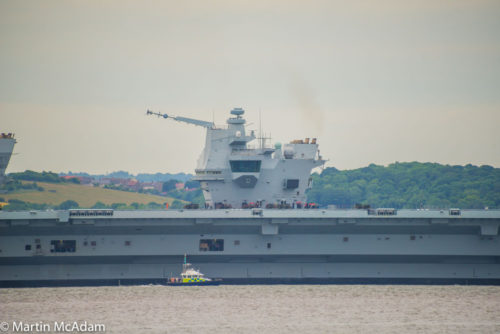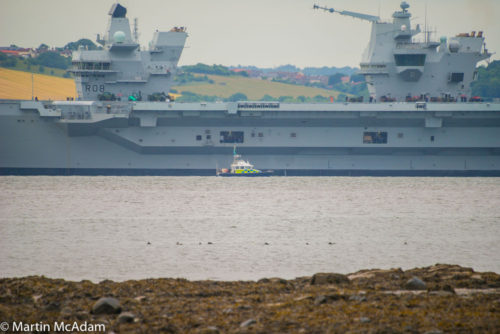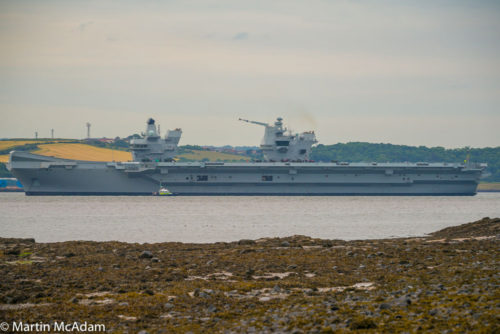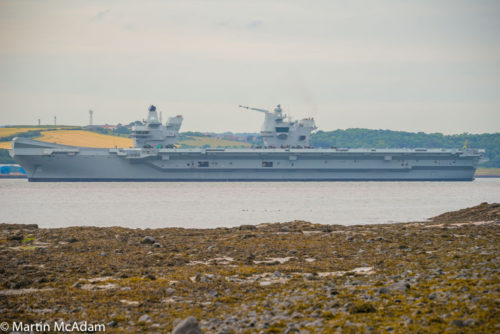 Yesterday evening South Queensferry and roads all around the town were littered with cars abandoned so that people could go and catch a glimpse of her passing under the three bridges.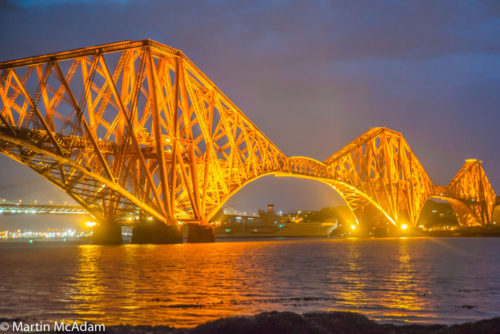 Sadly low tide was at 11.01pm and by that time it was quite dark. We were positioned on the rocks at the foot of the Hawes Brae, on the road to the Shellbeds along with many other photographers.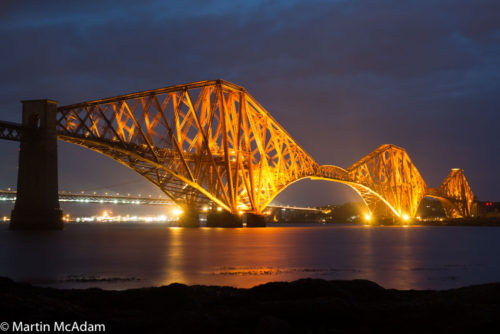 Then suddenly we spotted the ship approaching the Forth Road Bridge – with her lights off.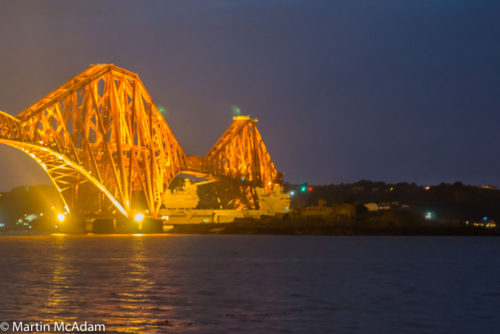 It was a universal disappointment for the photographers around us that the captain had decided to turn off the green lights which had illuminated the aircraft carrier till then. It certainly would have made for better photos under the bridges!