Edinburgh Festival Fringe 2017 – Gobland for the Goblins!

Choices always matter. Play the video game and save Gobland!
Magic, goblins and gaming combine in this fantasy choose-your-own-adventure show from award-winning writer James Beagon.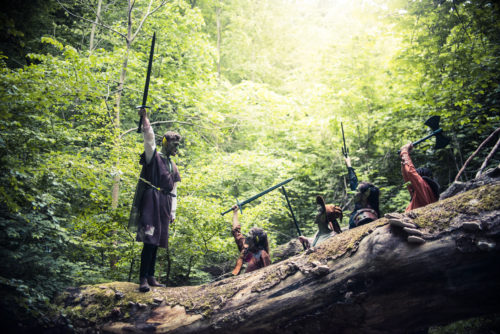 Will Spot be a fighter, a rogue or a wizard? Duel the Felion Emperor, fool the Mole Queen or compete in the Great Gnomish Bake Off? In this dark fantasy game world, we invite everyone to join the quest and make their own mark on history. With the Goblin Empire hanging in the balance, decisions are never as easy as they seem in this children's show.
Company: Aulos Productions |Playwright: James Beagon
Venue 152 : Paradise at Augustines  | 11.40am Duration: one hour |Tickets: £9 full, £7 concession, £28 family | 5 August (preview) 7  –  26 Aug 2017 (Sundays off)