Edinburgh Festival Fringe 2017 – Slut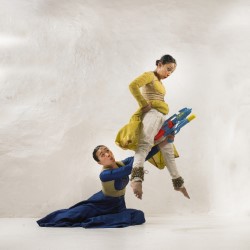 Slut!
A slur that would never be made of a man: Provocative, evocative – searching, unearthing, through physical expressionism, Amina Khayyam Dance Company dares to ask why?
'I saw him looking at me when I danced, I saw the look in his eyes, I knew what he wanted to call me… Slovenly, sexually liberated, promiscuous.
These are just some of the labels given to women who do not fit into defined cultural mores and instead express individualism. These, along with issues of sexual grooming, stereotyping across race and cultural perceptions, are explored in this provocative new Kathak dance-theatre piece. Made in association with women's groups from Birmingham, London and the south-east, Slut seeks to challenge the negative connotations of the term and reclaim the title!
Venue 26. Summerhall. 12+. 55mins. 11.45am.