TONY COWARDS: PUNDERDOG EDINBURGH FESTIVAL FRINGE 2017
Laughs aplenty from the king of one-liners.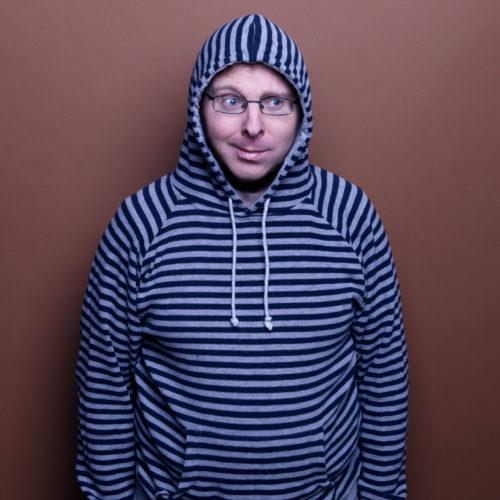 Fresh from a hit debut run at Adelaide Fringe this spring, Tony Cowards returns to Edinburgh with his new show. Bursting at the seams with glorious gags, preposterous puns and witty one-liners, Punderdog is the follow-up to last year's hilarious 'Daft Pun', jokes from which featured in the Top Jokes of the Fringe for The Scotsman, The Daily Mirror, The Evening Standard and The I newspaper.
Tony regularly contributes to a wide variety of national newspapers and international websites.  He supplies jokes for several greetings card manufacturers and his material has been used by major international brands such as Nestlé and Savanna Dry.   So, even if you've never heard of him, the chances are you've already laughed at one of his jokes.
Book a ticket, take a chance.  After all, everyone loves a punderdog.
TITLE:        Tony Cowards: Punderdog
DATES/TIMES:       3rd to 27h August (not 14th) at 20:05 (60 mins) | Previews 3rd/4th
VENUE/TICKETS:  Just The Tonic @ The Mash House (Venue 288)
37 Guthrie Street, Edinburgh, EH1 1JG
https://tickets.edfringe.com/whats-on/tony-cowards-punderdog
Tony is an award-winning, established act on the UK comedy circuit.  His likable 'everyman' character and wide-ranging humour (mostly clean) means he's able to play any crowd, from raucous late night comedy nights, to nervous, infrequent comedy-goers.
As well as performing, Tony is also a prolific writer; his credits include material for BBC Radio's comedy shows 'The News Quiz', 'The Now Show', 'Ian D Montfort is: Unbelievable' and 'Newsjack'. He is also the principal gag writer for Bristol based commercial radio station Jack FM (for which he won a silver Sony Award in 2013).
His Twitter account, chock-full of one-liners, has over 19000 followers.
Read more at: http://www.tonycowards.co.uk |  Twitter: @tonycowards |  FB: /TonyCowardsComedian