Edinburgh International Festival – 'Yo, Carmen' Photo Call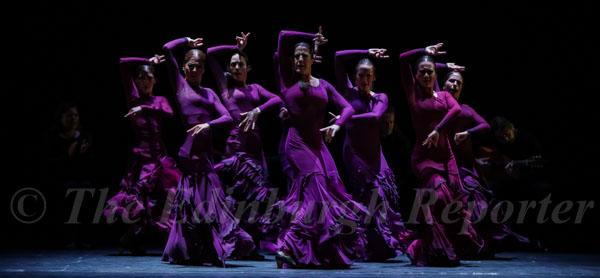 A pioneer in contemporary flamenco, iconoclastic Seville-born dancer and choreographer María Pagés has challenged traditionalists with her sensual rethinks of Spanish dance, and her confrontations of hard issues.
Visionary and flamboyant, and blending dance, music, poetry and theatre, Yo, Carmen digs deep into the primal emotions of flamenco – and is unforgettably beautiful. The show brings together eight dancers in Pagés' fluid flamenco choreography. Seven musicians – featuring violin and cello alongside flamenco guitarists and singers – provide a live soundtrack of Bizet's familiar opera tunes, the popular songs that inspired them, and gripping original flamenco.
Yo, Carmen is on at the Playhouse Theatre on 12th and 13th August.
Tickets are available from here