At the Royal Lyceum Theatre – What Shadows

Opening the New Season for the Autumn & Winter – The Royal Lyceum, Edinburgh presents Birmingham Repertory Theatre's What Shadows until 23 September 2017.
Written by Chris Hannan and Directed by Roxana Silbert.
"I was a storm. I was also a man entirely alone in a storm. There were forces beyond my control and I was one of them."
Starring Olivier and Tony Award-winning Ian McDiarmid
Nearly fifty years after it was first delivered, What Shadows tells the story of Enoch Powell's explosive Rivers of Blood speech, bringing to life the community that it was delivered to and its effects on a woman trying to make sense of her life after her childhood was shattered by the toxic situation that followed.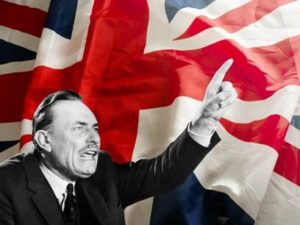 Starring Star Wars' Ian McDiarmid as Enoch Powell, the cast is completed by Waleed Akhtar as Saeed, Ameet Chana as Sultan and Doctor Sharma, Amelia Donkor as Rose Cruickshank and Joyce Cruickshank, Joanne Pearce as Sofia and Pamela, Nicholas Le Prevost as Clem Jones, and Upstart Crow (BBC), Mount Pleasant (Sky), and Boomers (ITV) regular Paula Wilcox as Grace Hughes.
The Royal Lyceum Theatre Edinburgh, 30b Grindlay Street, Edinburgh, EH3 9AX