British Empire Medal for Macmillan nurse

When the Honours Lists include British Empire Medals, it may be that the person is not so well known as those among the knights and dames. But the medal is given by Her Majesty the Queen for someone who makes a real difference.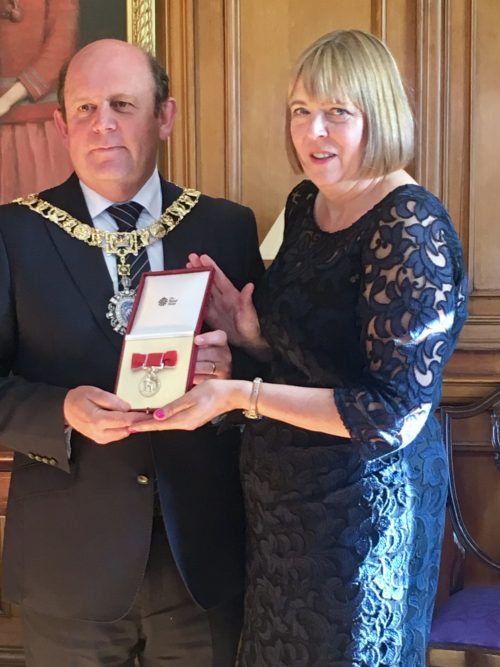 Yesterday it was the turn of Fiona Haston who has been a registered nurse for 34 years to attend the City Chambers and receive her medal from the Queen's Representative in Scotland, the Lord Provost of the City of Edinburgh the Rt Hon Frank Ross who is also the Lord Lieutenant.
Ms Haston received the honour for her work helping and treating people affected by head and neck cancer.
She gets the recognition for making a real and measurable difference to the care of patients at the Western General Hospital where she has been described as an inspiration and a role model to her peers.
She was presented with a certificate and the Medal at a ceremony yesterday.
The British Empire Medal is awarded for a sustained, local contribution of innovative, high-impact work worthy of recognition by the Crown. Awarded from 1922 until 1992, it was brought back in June 2012 in celebration for the Queen's Diamond Jubilee.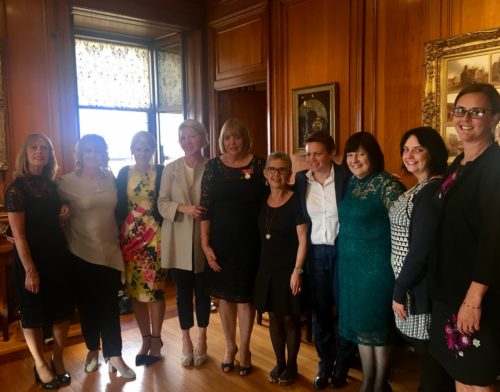 Lord Lieutenant Frank Ross said: "Ms Fiona Haston has been driving and delivering care services for cancer patients in Edinburgh for more than 30 years. Thanks to her efforts, the head and neck cancer service at the Western General now sees 800 patients per year, compared to 200 previously, and 97% of all patients are now supported through their cancer journey by the same Clinical Nurse Specialist.
"I have no doubt the critical care service offered by Fiona and her team has supported the lives of hundreds of Edinburgh patients and their families. It is my honour and privilege to honour this dedication and present Fiona with the British Empire Medal on behalf of Her Majesty the Queen."
Fiona Haston added: "It is a real honour to receive the British Empire Medal and I am extremely thankful to my family, friends and colleagues who have supported me throughout my career.
"When you work in clinical care, supporting cancer patients and improving levels of service is all in a day's work. It is humbling to pause and realise just how far the service has come and, of course, to be thanked and recognised not just by my peers, but the City and the Queen!
"I collect this Medal not just for myself, but for all of the inspirational and brave patients and families I have supported over the last 34 years, and the army of dedicated and hard-working nurses and service workers at the Western General's Cancer Ward. Thank you."