Helpline becomes free amid cross-party calls to halt Universal Credit

The Secretary of State for Work and Pensions David Gauke has today announced DWP customer telephone lines will be changed to Freephone numbers.
This announcement was made today while the debate on Universal Credit is proceeding in the Commons. You can watch the proceedings here.
Liberal Democrat Scottish spokesperson Christine Jardine MP has today called for a pause in the roll out of Universal Credit.
The Edinburgh West MP also called on Scottish Conservative MP's not to push a million children into poverty.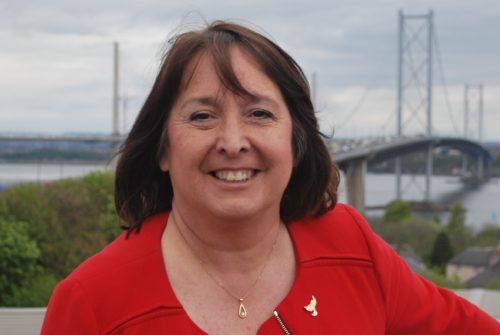 In the commons debate Ms Jardine said: "This poorly thought out policy has created a slow motion car crash. People who are waiting for payments are at risk of losing their home and in risk of being put in serious debt that they will struggle to get out of.
"Reports have shown that universal credit will push a million children into poverty by 2020. This surely cannot be the legacy that the Conservatives want to leave for future generations. I would urge the new group of Scottish Conservative MP's to vote against their Government and make a stand on such a crucial issue.
"The minimum six week wait for peoples initial payments is not acceptable, and this shows the emptiness of Government claims that it's building a country that works for everyone."
Meanwhile it appears that the Conservatives will abstain from the vote.The Liberal Democrats have accused the Conservatives of "contempt for Parliament," following reports the government has ordered its MPs to abstain on the motion on Universal Credit today.
Liberal Democrat Chief Whip Alistair Carmichael last week secured an emergency debate in the Commons over whether the government is abusing parliamentary process by ignoring opposition day motions.
Alistair Carmichael MP commented: "This is another outrageous attempt to subvert our democracy and undermine Parliament's ability to hold the government to account.
"The Conservatives should remember that contempt for Parliament is contempt for the people that elect it.
"To simply ignore today's debate would be an insult to the millions of voters deeply worried about the disastrous roll-out of Universal Credit.
"It is a sign of just how weak and divided this government has become that it is reduced to using every trick in the book to avoid scrutiny and debate."
The SNP also called on MPs across political divides to vote on a debate on Universal Credit today and halt its roll-out across the UK, but welcomed the drop in telephone charges.
Chris Stephens MP commented: ''The Tories have finally realised the telephone tax is completely indefensible. In spring this year I secured a ten minute rule Bill in parliament  to debate this topic – but since then the roll out has hit thousands of people and left many facing real financial hardship.
''The Tories cannot claim it as any kind of victory as it is only putting right something that was completely wrong. For people already facing real financial hardship because of the shameful UC policy to have to pay for a premium phone service was never acceptable.
''The Tories say Universal Credit is their flagship welfare policy. It  has been nothing short of a disaster – and for those it has failed so far in any pilot area –  it has been a personal catastrophe.
Shadow Secretary of State for Scotland, Labour's Lesley Laird MP said: "This debate is crucial to make the Tory government take action to fix Universal Credit. Labour supports the original principles of the scheme to simplify the benefit system and make work pay, but not at the expense of pushing people into debt, living without heat or enough food while they wait for payments. The effects are felt particularly by children and the disabled. This is not the kind of society we want.
"The Citizens Advice Bureau alone has helped more than 100,000 people since Universal Credit was introduced. This cannot continue and people can no longer be fobbed off with excuses about IT and delays.
"Universal Credit in its current form is quite simply putting more people into debt and stripping them of their dignity and respect.  When agencies like Citizens Advice and Gingerbread are highlighting so many heart breaking issues it is time for this Tory government to listen and stop this roll out now."