The Lasses from Amsterdam live in Edinburgh

"A pearl in the crown of folk music", wrote Dutch music magazine OOR about their new album last month.
Dutch duo The Lasses just released their third album of traditional songs and self-penned compositions after 5 years of playing mostly traditional songs from Scotland, Ireland and America.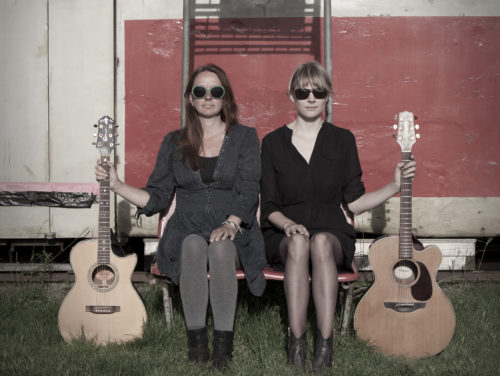 Singer Sophie Janna built up her folk repertoire in Edinburgh, listening and singing along at the session in the Royal Oak on Infirmary Street with the likes of Karine Polwart, Steve Byrne, Frank Burkitt and Kris Drever.
When Sophie moved back to her home town Amsterdam, she missed the harmony singing so much that she searched high and low for a fellow singer who would fall in love with the Scottish tradition.
And she found her in Margot Merah, who had been playing the streets of Europe with her harp-playing partner. After three albums, tours in America, Germany, Ireland and the Netherlands, The Lasses are finally returning to the place where Sophie got bitten by the folk bug.
In Edinburgh they will perform twice: Friday 24 November 2017 at a house concert (email mailthelasses@gmail.com for more information) and Sunday the 26 November 2017 at the Wee Folk
Club in The Royal Oak.
Beautiful harmonies sung from the heart, straight from Amsterdam. More information: www.thelasses.nl