Friends of Starbank have a packed agenda

The Friends of Starbank Park may not have won the Fields in Trust award that they were shortlisted for last week, but they are going to celebrate anyway – after all they have these lovely new loos to show off.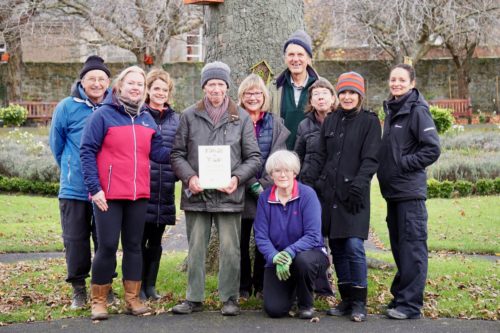 On my visit to the park this week, this was the very first stop, and they have every right to be proud of them. With nice loos, the job of keeping the gardens beautiful is made easier during the winter months. And the group also use the Bothy in the grounds for a variety of gatherings, so loos are essential. Also moving them has freed up a space for a tool shed which they are rightly proud of too.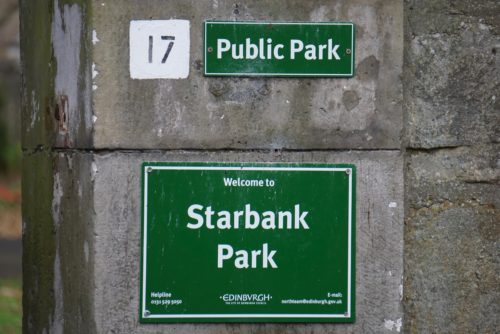 Janet McArthur told us about what is happening during the coming months : "We've got lots of plans for next year. we always enter for the Keep Scotland Beautiful Awards and the Horticultural Weekly awards.
"We hold our Cheese and Wine at the end of the summer after the Festival is over, we are planning a celebration party in January and then Good Friday will be along after that.
"In May the park is full of cherry blossom and we mark that with a Japanese tea party.  Then we have the Starbank Gala and a Halloween party."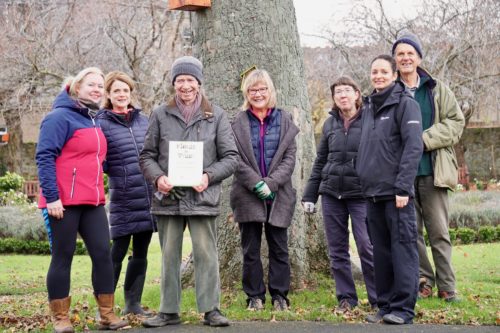 The community group meets twice weekly for gardening sessions along with Jen the Park Ranger from the council who had arrived this morning with a couple of hundred bulbs to plant.
Janet continued : "Jen's amazing. She's helped us plant quite a few of the borders. I think it is quite rewarding for her to work with us as we are quite a 'together' group."
The group has been working since 2013 to restore the garden to how it used to be. There is now a children's nature trail and two little libraries situated in the garden.
There is a house in the park which is lived in, and there is also a bothy,  a huge space which is being painted at the moment. The roof has been fixed and the bothy will be used for the wreath-making classes this weekend.
In the 1960s the building used to be a domino club and a social club for older people.
There are over 100 members of the Friends group at Starbank Park.  To join the free is £5 per year but anyone is welcome to go along and do a bit of gardening which helps with mental and physical health.
There is gardening on a Wednesday and Saturday from 10am till 11.30. People of any age, ability or background anyone are welcome. Follow them on Twitter and Facebook to see the beautiful flowers in the park.