Colony of Artists  22 – 23 September 2018 from 12 noon till 6pm. The Abbeyhill Colonies are home to a wide selection of artists who open their doors to the public over two days.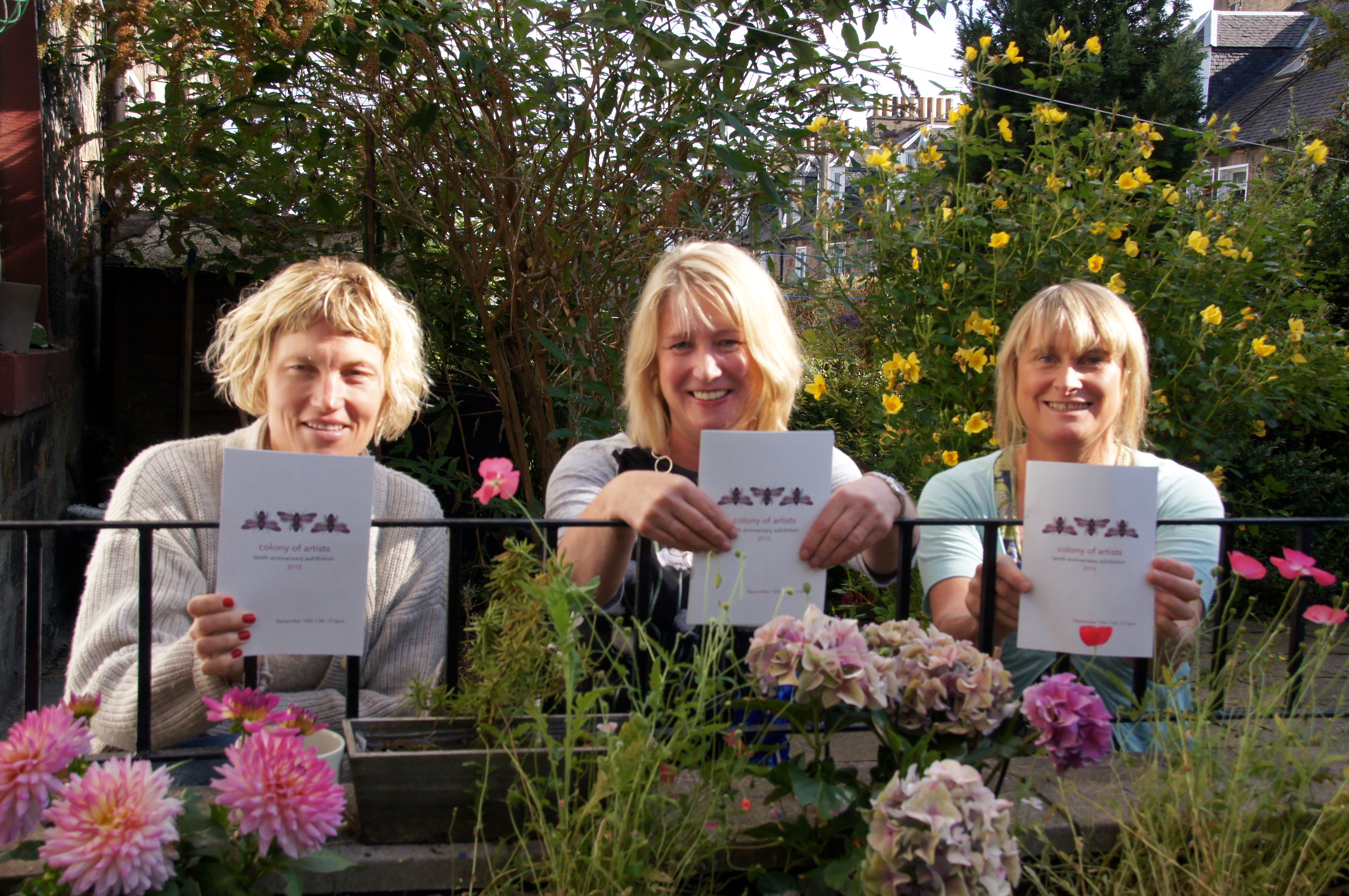 Here is some of what you might be able to see and do over the weekend.
This year work by more than 50 artists will be on display. As well as artworks which you can buy there will be special events at the Century General Store 1-7 Montrose Terrace on both days. 
There is an art and nature trail to follow to Holyrood Park and back again led by Lotte Kravitz. Meet at Abbeyhill Primary School at 12 noon. Walks last for an hour. 
Anne Marie will be baking cakes and you can drop in for a cup of tea at 37 Carlyle Place. 
There is live entertainment at the Safari Lounge at 21 Cadzow Place each day from 12 noon. 
At the Artisan Bar on London Road there is a showing of the film called The Singing Street and three other films each day between 12 noon and 6pm. 
Staffie Smiles Rescue will have information on their work to save death row dogs and find them 'furever' homes. 26 Alva Place. More rescue dogs to meet at 11 Maryfield Place from Any Dog'il Do Rescue. 
Imagine Studios will have two exhibitions at 3 Cadzow Place and offer a 10% discount over the weekend. 
Alan Spence runs Citadel Books 51 Montrose Terrace and he will read from his own work. Alan is Edinburgh Makar since 2017. 
At the Artisan Bar London Road (upstairs) you can try clock and automation building. The artists will remember the late author Aileen Paterson who lived in the Colonies with readings at 16 Carlyle Place. There is also a tribute to Paterson's character Maisie at Abbeyhill Primary School at 4pm on Sunday. 
There is an Observer's Walk to explore Calton Hill on Saturday at 4pm. Meet at Abbeyhill Primary School. 
With live music and dancing on The Hive stage and food and drink by Century General Store and Campervan Brewery this is a great weekend for all the family.