Deidre Brock MP gave her support to a campaign to make sure animal protections are not watered down by Brexit.
Deidre spoke at an event she co-hosted for the 'Better Deal for Animals' campaign, calling for the UK Government to legally recognise that animals are sentient beings. The campaign has the backing of 36 animal welfare organisations.
EU legislation which obliges governments to consider the welfare of animals as sentient beings was not transferred into domestic law through the EU (Withdrawal) Act, raising concerns that the UK Government may seek to dilute important welfare standards after Brexit.
Deidre co-sponsored an Early Day Motion calling for action from the UK Government on the issue.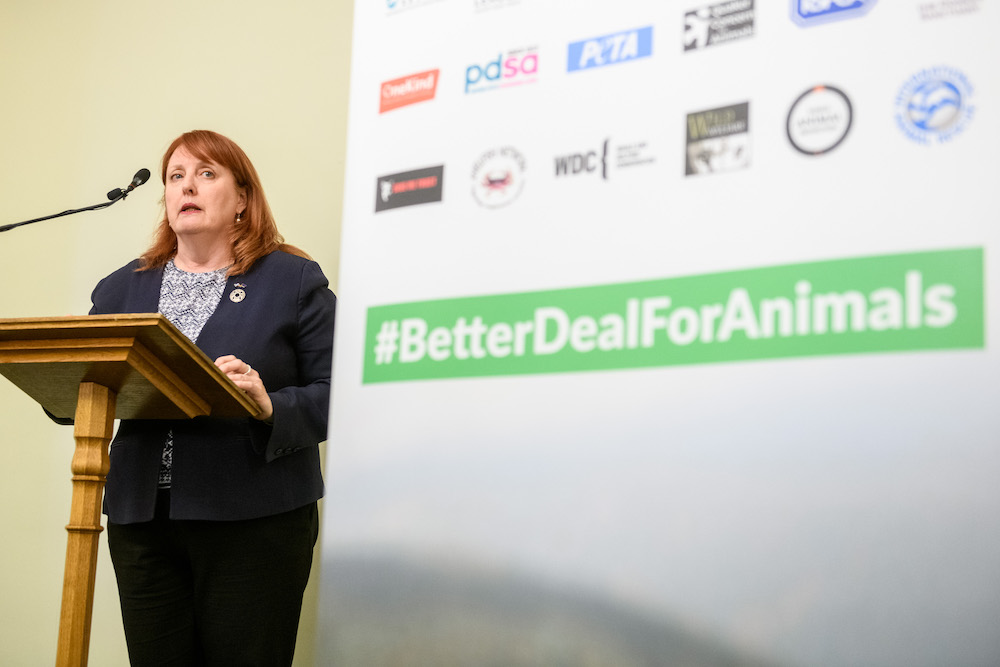 Deidre said: "Anyone who has ever been welcomed home by a daft dog will be in no doubt that humans are not the only sentient beings. Farm animals too show all sorts of complex behaviours that prove they are more than four-legged machines. Giving them as decent a life as possible is beneficial to the farmer as well as the ethical thing to do.
"As human beings we have a duty to treat animals well when they are in our care, be it farmed, domesticated or wild. Keeping the basic legal protections when we leave the EU is an absolute minimum.
"I'm glad to say The Scottish Government has confirmed its commitment to animal sentience protections in law, and is setting up a Scottish Animal Welfare Commission which will provide independent, impartial expert advice on issues relating to domestic and wild animal welfare. It's time for the UK Government to take similar action.
"There are so many unwanted consequences of Brexit, we can't let a drop in animal protections be one of them. "