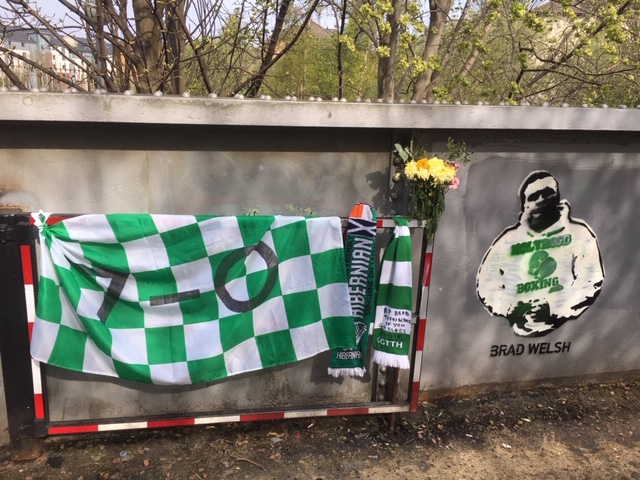 Around 1,000 mourners turned out to pay their respects at the funeral of Bradley Welsh earlier today conducted by Humanist celebrant Tim Maguire.
A hearse was driven into Mortonhall Crematorium carrying a green coffin, along with green boxing gloves in tribute to his beloved Hibs.
The Proclaimers song, Sunshine on Leith was also played at the service.
A large poster which featured a picture of him wearing his Holyrood Boxing hoody along with emblems for the gym and his Helping Hands charity was displayed at the front of the venue.
The banner also had the phrase "Carlsberg don't make men, but if they did…"
Author Irvine Welsh was present at the service after sending an earlier tweet which read: "Early train from London to Edinburgh to pay last respects to our wonderful, legendry friend Bradley at Holyrood Boxing. Miss him so much already.
"It'll be a hard day for us all but we'll stand together in praise and celebration of a great and unique human being."
Mr Welsh was shot and killed outside his home in Chester Street on April 17 and 28-year-old Sean Orman appeared in Edinburgh Sheriff Court last month charged with his murder along with other offences.