Jim McComb, chairman of Malleny Angling, hopes to build on the success of the club's annual open day.
A steady stream of people viewed the tackle, old fishing equipment and fly tying displays and many took advantage of the chance to try fly casting for the first time.
The object is to encourage more men and women into fly fishing and Malleny Angling are really keen to see more youngsters participating in the sport.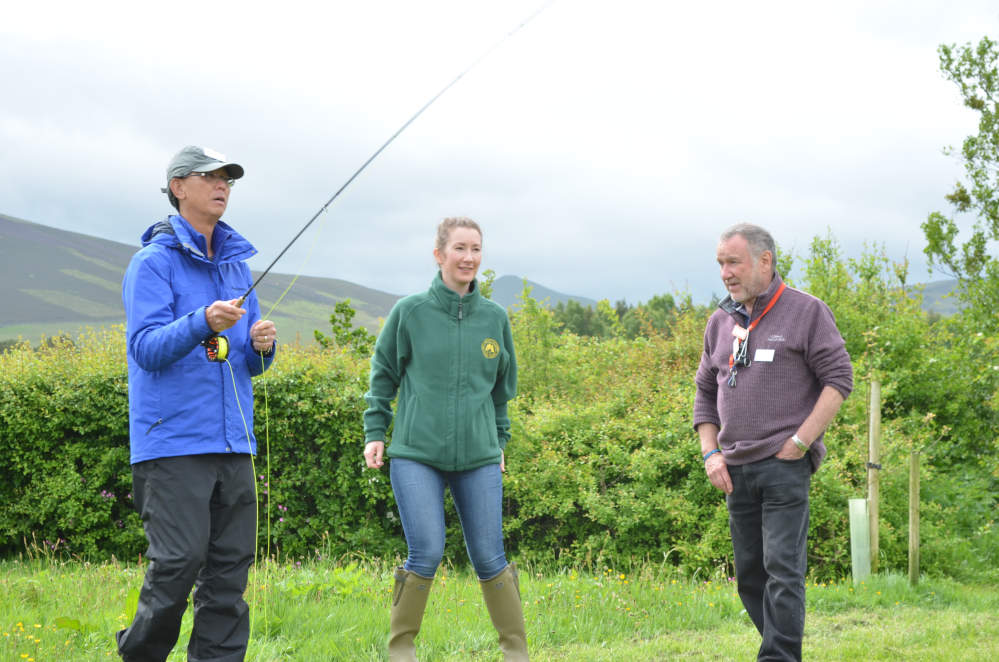 Many made their first casts with the aid of volunteer members while their parents enquired about where to source equipment locally.
Jim said he had been encouraged by the attendance despite a strong wind and drizzle throughout most of the five-hour event in The Pentland Hills above Balerno.
The event was centred around Harlaw Visitor Centre and Jim said: "We are really keen to encourage more people to come fishing.
"That is one of the reasons we have introduced a £10 evening ticket from 5pm which is on a catch and release basis.
"It started on May 1 and has proved a real magnet for people who want to fish after work.
"We also have a £15 ticket from 5pm for those who wish to take two fish home."
The club's day ticket, incidentally, is £20 and you can take three fish home.
A day ticket for catch and release is £15 and Jim added: "The water is well-stocked and has been fishing well recently.
"We've had a hawthorn hatch in recent days and members and permit holders have been catching. The fish are there and we are open seven days a week from 8am to dark so come on down."