The Rt Hon Lord Provost of Edinburgh Frank Ross visited Ferryfield House earlier today to formally open the new dementia style café there – and he cut the cake.
He said : "I am delighted to be able to join you today to officially open the dementia friendly therapeutic and social space called the Ferryfield Hub. It is a homely space which is exactly what is needed. It is the first time I have been here so it is a good opportunity for me to come in and understand they type of care that goes on here. It has been great to have a chat with some of the patients here too."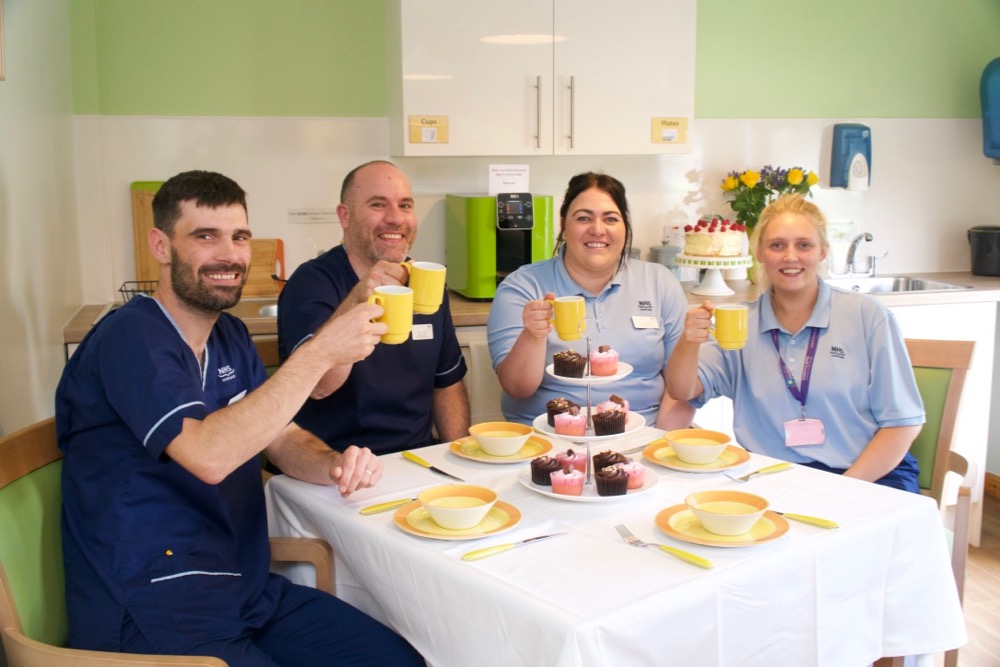 The Ferryfield Hub is a new dementia style cafe designed to be a therapeutic area for patients and their families. It was previously used as an office but it has been transformed into a bright welcoming space with brightly coloured crockery.
Four of the staff, Senior Charge Nurse Rob Crispin and Charge Nurse Richard Laing, Hannah Moncrieff and Ailsa Harkiss both Activity Coordinators have been the driving force behind creating the new space.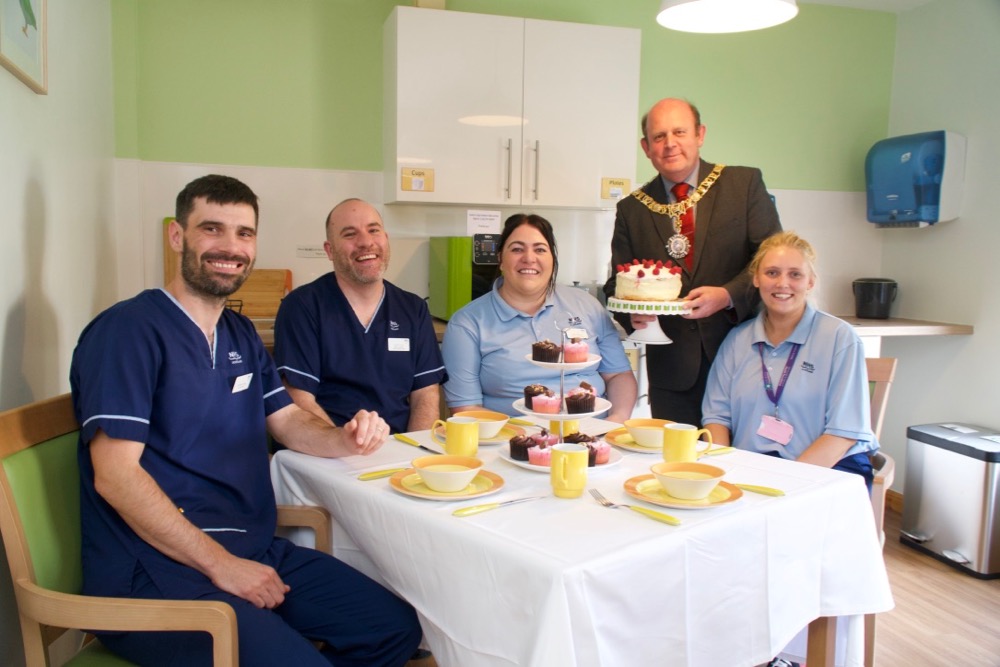 The Lord Provost praised them for their hard work. He said : "This shows the caring that you have for your clients that you have gone this extra mile. This is going to be a great space for patients and their families to have a cup of tea or play board games. Edinburgh's understanding for people with dementia is evolving rapidly, as it is for everyone. I am proud that the city is leading the way here in a number of places and has a high number of communities and organisations which are recognised as dementia-friendly now. The capital's ethos is that we help people lead the happiest life that they can at all times and centres like Ferryfield are at the centre of this."
The Lord Provost then opened the door to the new Ferryfield Hub where Rob explained to him that as patients progress through dementia the last colours that they recognise are primary colours. The crockery is yellow and a different colour from the table, but other colours which are also well-received are red and blue.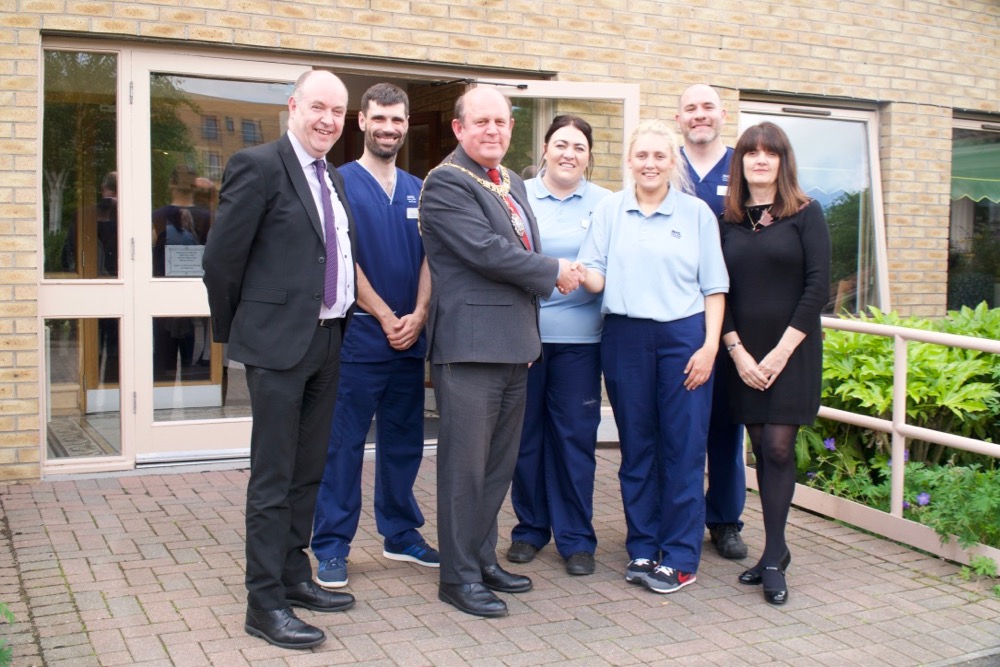 Ferryfield House hospital, which is part of the Health and Social Care Partnership in collaboration with NHS Lothian, provides hospital-based complex clinical care for people who are living with advanced dementia as well as those who require palliative and end of life care. There are two wings Willow and Rowan in the community based hospital managed by NHS Lothian's healthcare staff.
Pat Wynne Chief Nurse NHS Lothian and Billie Flynn Deputy Chief Nurse were also at the opening. Mr Wynne thanked the Lord Provost for spending time at Ferryfield House this afternoon.