At Edinburgh Playhouse this week prepare to be transported to Siam where the King is fearful of being thought barbaric, and engages an English teacher to educate his wives and children.
The story is a well-known one, although my own recollection is of a slightly different ending in the 1956 Rodgers and Hammerstein film. The leading role is one forever linked to Hollywood star Yul Brynner and must be hard for anyone to step into, but Jose Llana does so with immense gusto and charisma.
His facial expressions, his wonderful singing and his whole presence were key to the success of the Lincoln Center's production of the musical which contains so many well-known numbers, and he continues to play the role with the same energy on this UK tour. Songs include Whistle a Happy Tune, Getting to Know You, and Shall We Dance with a company of over 50 world-class performers and accompanied by a full-scale orchestra.
Anneleene Beechey is a perfect foil as Anna the schoolteacher who dares to stand up to the monarch, and it is easy to see why the production has been acclaimed on Broadway with a Tony and at the London Palladium where it was a sell-out success. Beechey's crystal clear voice opens the show and her performance was flawless throughout.
They are very ably supported by those playing other roles such as Cezarah Bonner as Lady Thiang, Ethan Le Phong as Lun Ta (what a tremendous voice!) and Paulina Yeung as Tuptim who are truly not the only ones worthy of mention, but it would be foolhardy to try and recite the whole cast here!
And, while all of the royal children are totally enchanting and captivating, it is especially lovely to see that some of the members of the cast come from Stagecoach Performing Arts in Edinburgh.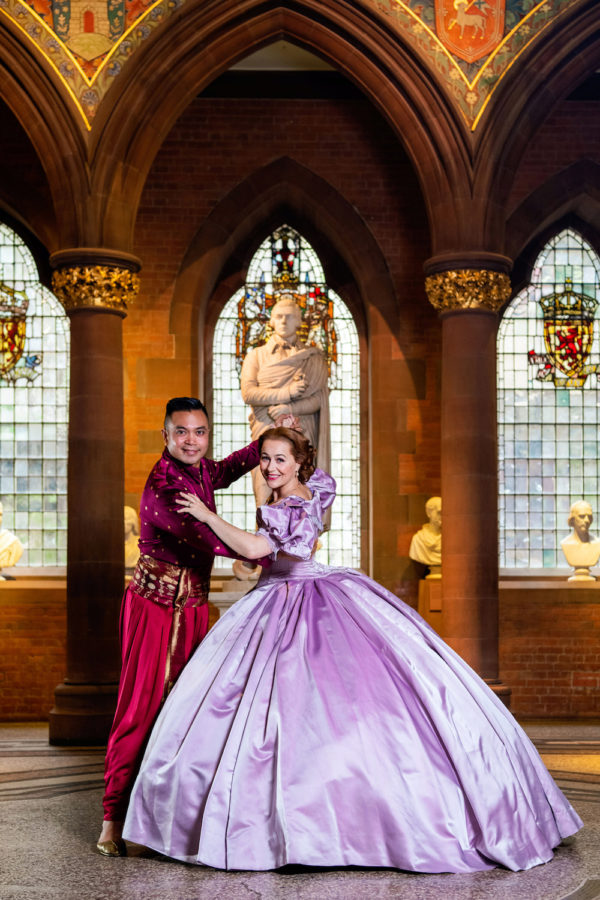 Some of the story is a biographical one as there really was an Anna Leonowens who taught the children of the King of Siam in the 1860s. Following a fictionalised version of the story Hollywood producer Darryl F Zanuck secured the rights to make a film version of the story.
In the second half the ballet within the show creates a picture of Siam wanting to modernise, fearing the French take over in Cambodia and features Harriet Beecher Stowe's Uncle Tom's Cabin (or rather the Small House of Uncle Thomas!). I felt that some of the momentum of the story was lost at this point, with most of the tale related in the first half, but it was a dance spectacle nonetheless.
The production really does take you to the East with the rich costumes, the dancing and the stage set. There are 22,000 handmade flowers, two miles of fabric and over 250 square metres of gold leaf.
East West Home's Best – et cetera, et cetera.