Our distribution network has been decimated by the coronavirus pandemic.
For that reason we would be really glad if you would subscribe to our delivery service and we will ensure that your issue of our newspaper is delivered to your door, as long as you have a UK postcode. Deliveries will be made by Royal Mail.
We are advised that newsprint is safe even during times of coronavirus owing to the sterility introduced by the printing procedure. You can read about that here.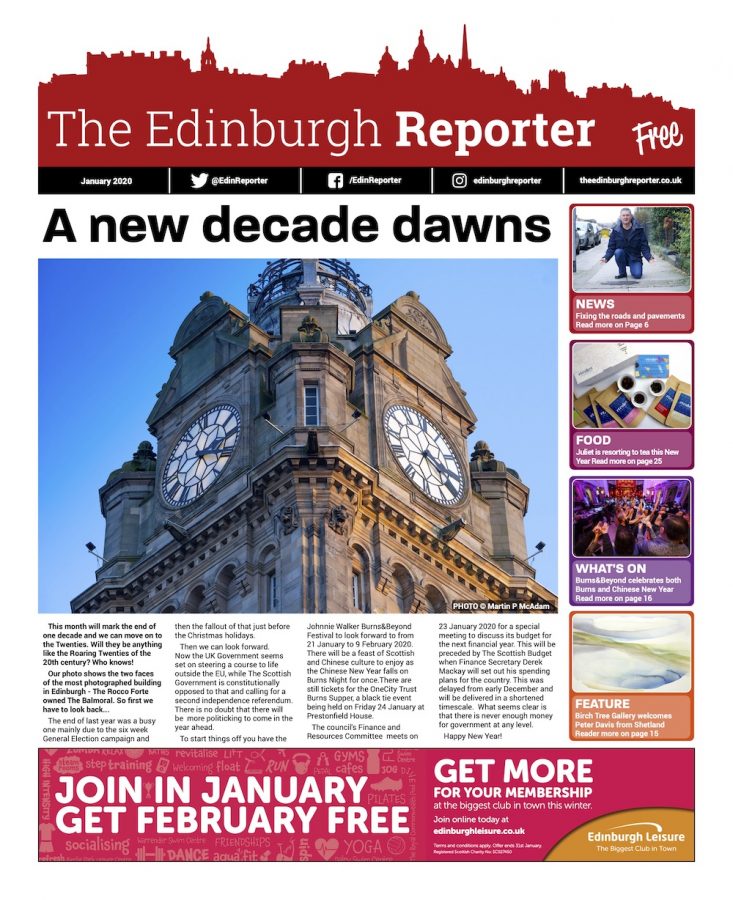 The annual cost is £25, some of which is taken up with the postage costs and the rest will help us to keep bringing you the news and producing a newspaper. You may also sign up to pay per month. Any small amount would help us to keep bringing the news to you – and to send you our latest print edition.
We believe in honest straightforward news without bias or sensationalism, often linked with our videos, photos and podcasts.
We are primarily funded by advertising, and in these times we have to look elsewhere for funding.
For £25 a year you can have your copy of The Edinburgh Reporter posted out to you. We hope you like this idea and that you will become one of our treasured subscribers.
Complete the form below with your address details and please pay by clicking the Subscribe button underneath to begin receiving your paper. THANK YOU!
---